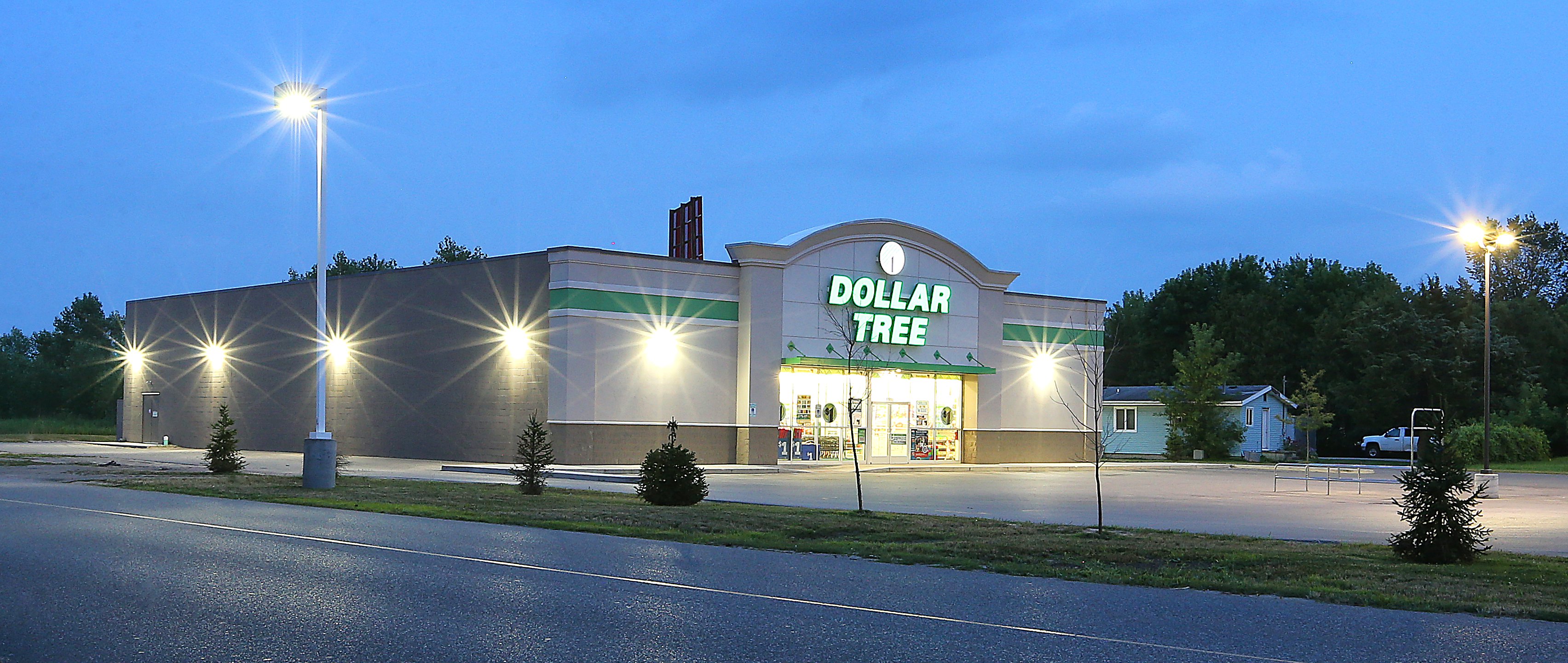 A little different from our typical LED lighting projects, Dollar Tree was a new construction exterior lighting project. The owner and the landlord of Dollar Tree who was building these new buildings wanted to take the lighting package and minimize it to save money and then put the budget funding towards other needs for the construction.
After going through their building specs, they were not happy with the lighting packages they were offered. They called up Electro-Matic Visual with their current lighting package and asked if we were able to do anything better for them. Luckily, we were able to help them out and offer them a way better plan allowing them to put their construction money towards other areas of the project.
Installed a couple of years ago, this location is still thriving with their new LED lighting that they got at a cheaper price, for the same quality from Electro-Matic Visual.