If you are like the sign dealers I visit every day, you probably want one these three things: more profitable business, more time, or more help. Unfortunately, lack of time often restricts you from finding the other two. With business owners like you in mind, here are 10 simple and inexpensive sign company business marketing ideas that will lead to better sales:
1. Social Media for Sign Companies
The power of social media cannot be understated. Facebook, Twitter, Instagram, and LinkedIn allow you to reach your specific target audience, and even engage with them! You have three media outlets to get the word out about you and your sign company for absolutely FREE! Here are a few other benefits of using social media for your sign company:
Build customer loyalty, credibility, and legitimize the brand.
Acquire more leads. Increase conversion rates.
Increase their market reach.
Increase website traffic and search ranking.
Allow customers to stay up to date on new products, events, trainings, vendor news, recent projects, etc.
Use these social media business marketing ideas after downloading the Facebook, Twitter, and LinkedIn apps and creating a profile for your sign business. Every time you complete a project, take a picture with your phone, post an update, and share it.
Time Saving Tip: Take it a step further and download the HootSuite app, which will post your message on all of your linked apps at the same time so you only need to do it once.
Social media sites like Facebook and Twitter provide statistics to you of the number of page visits and engagements you've created with each post. In a later blog I'll talk about the power of the @ symbol and #hashtags.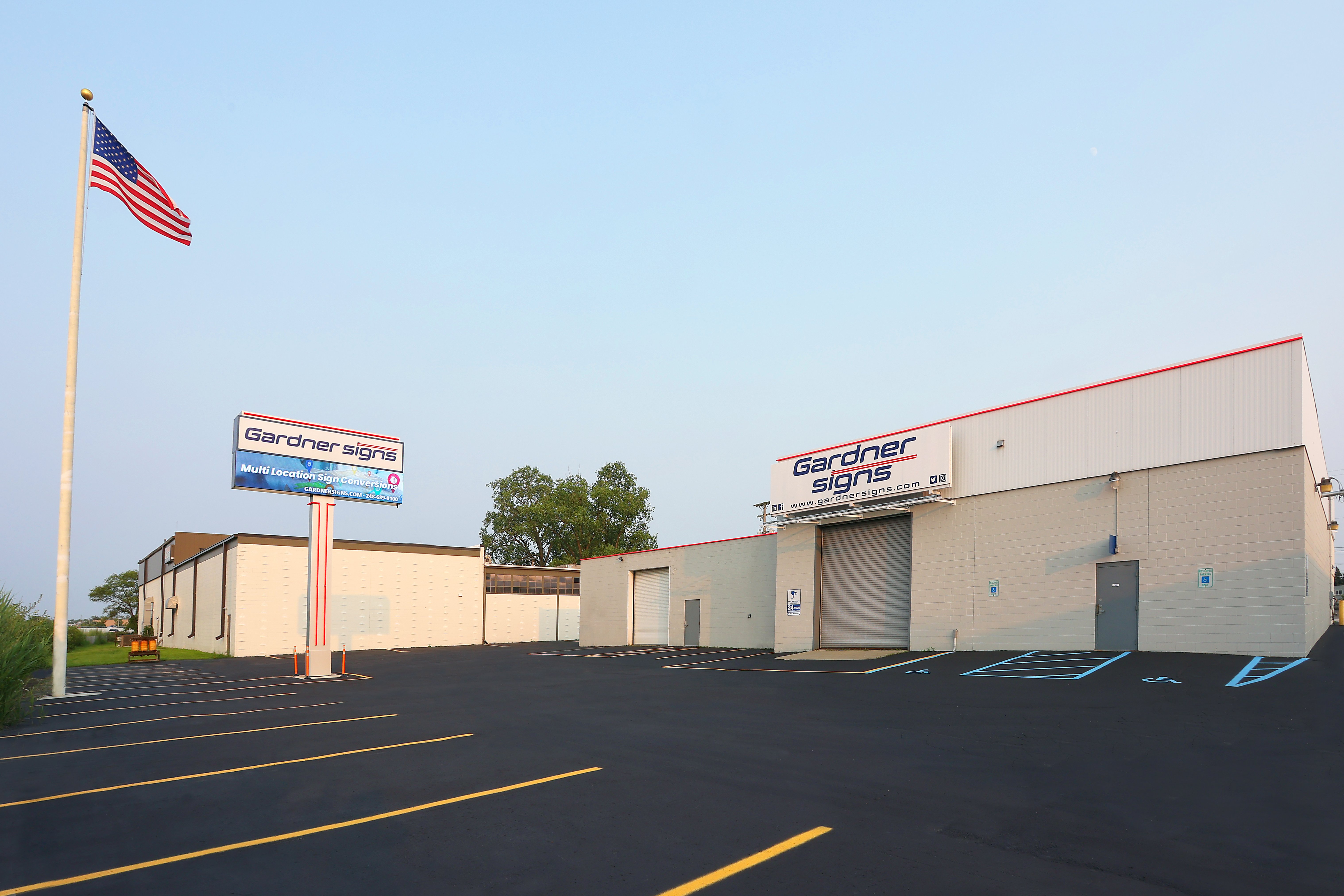 2. Tag Your Signs!
It boggles my mind why a sign company doesn't put their name on a newly completed sign job.
The final finishing touch before taking that social media photo should be to put a sticker or tag with your Sign Company Name on every sign you install. It's a simple sign company marketing tactic that gives your potential customers another opportunity to connect with you for future work.
3. Email Marketing for Sign Companies
This marketing tool follows the 80/20 rule: 80% of your business comes from 20% of your customers. Keep a database of your customers and update them with specials, promotions, and new ideas with an email newsletter. On the homepage of your website you should have a call-to-action for website visitors to sign up for your newsletter. Creating a newsletter is a marketing tool to engage your customers on a regular basis so you remain top of mind.
4. Create Instructional Video for Your Signs
Another great one of the free business marketing ideas you can use to improve your sign company's SEO is YouTube. Create an instructional video on how to correctly install a certain type of sign. Talk about best practices for how a sign should be designed. Videos like this will add credibility to your business which will help you win more projects.
5. Customer Referral Program for Sign Stores
What is one of the most satisfying feelings after completing a large sign project? The compliments and comments you hear from your customer! Turn that positive feedback into new sales with a referral program. Make some business referral cards and give them to your customer to hand out whenever someone comments on their new sign. Include an incentive on the business card and you'll be surprised by how many calls you receive.
6. Start a Blog about Signs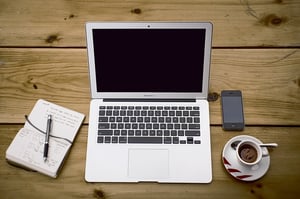 Blogging is a great way to share your industry knowledge without worrying about a customer feeling pressured for a sale. Not only does it continually engage your customers, but also it generates credibility.
Blogging is one of the best business marketing ideas that has huge potential for any business, but with the nature of signs having a long and researched sales process makes them an even better fit for sign company marketing than many other businesses.
7. Use a Sign ROI Calculator
One of the more difficult obstacles sign dealers face is showing the value in a new sign. One way to help overcome this and put hard numbers behind it is with a Return on Investment Calculator. Electro-Matic provides a free ROI Calculator that you can embed directly on your website. All you need to do is input a few numbers and it will give you:
Days to Break Even (monthly)
Added Monthly Net Profit
Added Yearly Net Profit
Length of time your Return on Investment will be achieved
It's a great idea to include a completed ROI calculator when you present a proposal to your customer.
8. Feature a Sign Project in a Publication
Did you recently complete a special sign project that deserves some attention? Submit it to a local newspaper or magazine to see if they would like to cover it. Even better, submit the sign project to sign publications or to or a media outlet. A featured article or media attention can deliver amazing results when it comes to sign company marketing.
9. Get Positive Reviews and Testimonials
With today's technology, customer reviews can make or break your business. A 2022 survey by Bright Local reveals that:
More consumers are reading online reviews than ever before. In 2021, 77% 'always' or 'regularly' read them when browsing for local businesses (up from 60% in 2020).
Improve your reputation and create peace of mind with your customers by encouraging positive reviews. If you receive negative feedback, address it immediately. With the power of the internet people can research your business easier and more quickly than ever. Make sure they see great feedback and the great work that you do, so you can do the same for them!
10. Create a Map of Installed Signs
Ultimately customers want to know what kind of work you have done and go see some examples of signs near them. A photo album is great, but what if the sign on your site isn't near your customer? Take it a step further and consider including an interactive map with "pindrops" of locations you have sign installations at. See an interactive example on Electro-Matic's website.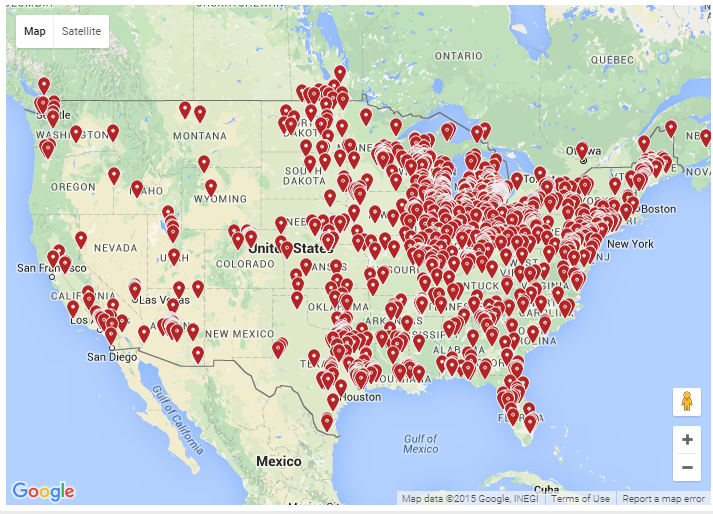 This list may seem daunting at first, so prioritize which sign business marketing ideas you feel most comfortable doing and which can make the biggest impact for your sign business. Many of these are also "as you go" steps that you can't accomplish overnight. But with diligence and the use of technology you will realize that you can save time and generate greater sales with these marketing ideas of your sign business.