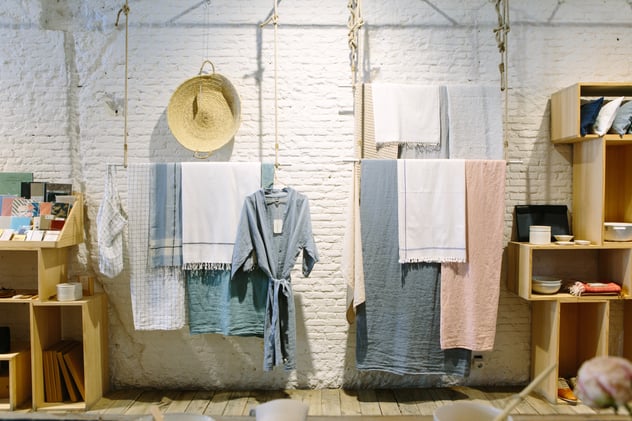 The importance of retail store lighting is often vastly overrated, having huge effects on consumer behaviors and their overall shopping experience. Interior lighting is one of the most significant contributing elements to the tone, mood, and ambiance of an establishment. Bad lighting in retail stores can automatically make customers feel uneasy, unsafe, and create off-putting, negative energy overall. Fortunately, the advancement in LED lighting has given retail shopping centers the opportunity to promote a highly visible, safe, clean, and attractive environments for customers to shop.
When retail store lighting isn't prioritized as high importance inside an establishment, it can be assumed that there's a lack of knowledge and understanding in that area. Fortunately, Electro-Matic Visual is here to help optimize a retail space that will attract the maximum number of customers, make a statement, properly display your merchandise, and reduce energy costs for your store.
1. Setting an Atmosphere with Your Retail Store Lighting
Think of the vibe of your space as a personality. If your store was a person, what would they be like? What is their overall aesthetic? Use this as a basis to determine the mood and the type of lighting you want. Ask yourself, is this store the kind of place our ideal customer would respect?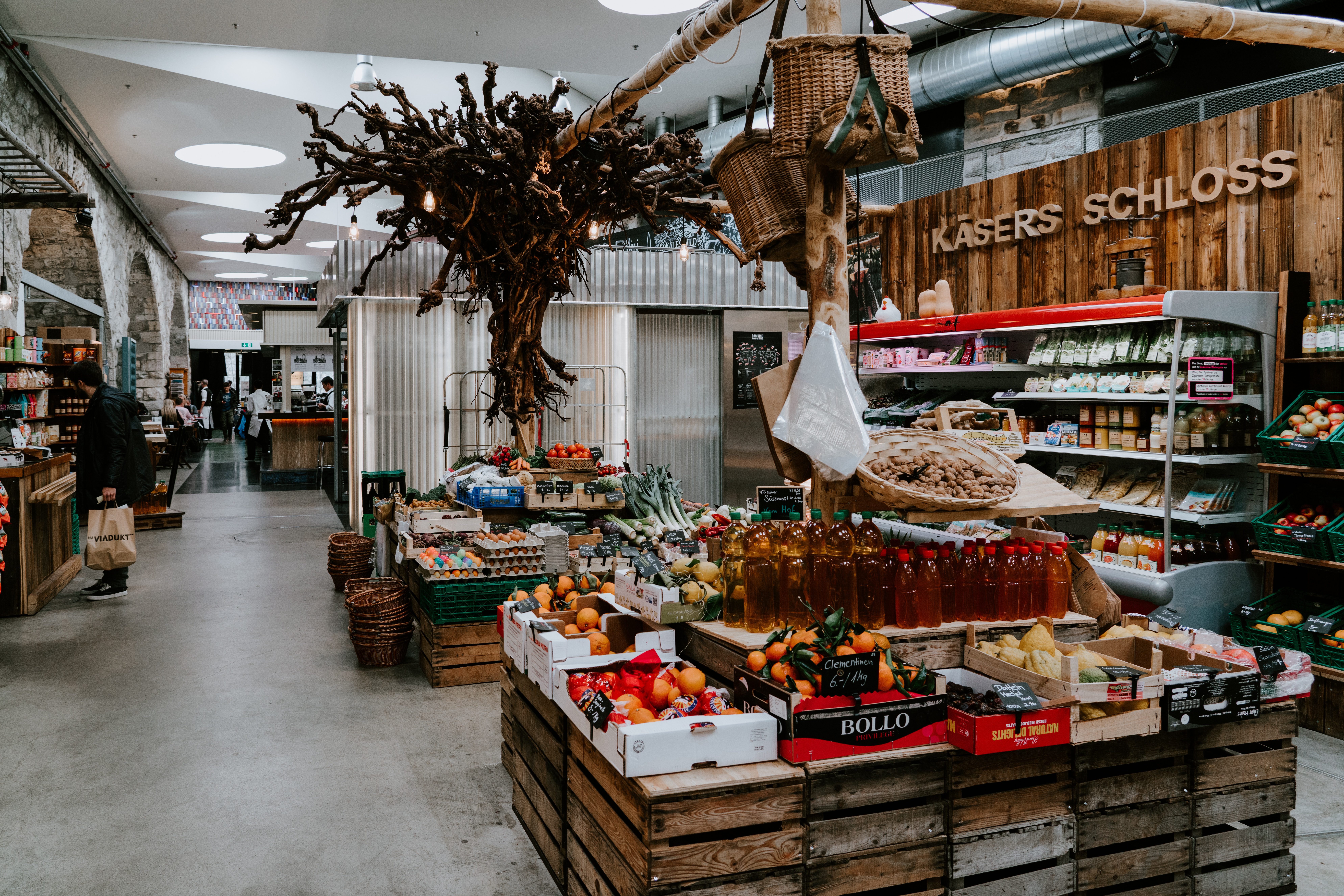 Color and Brightness for Retail Lighting
The correlated color temperature (CCT) refers to how "warm" or "cool" the color your LED lights give off. A low CCT exudes a warmer feel, while a high CCT gives off more of a cool-colored light. The CCT of LED lights has different effects on the ambiance of your store. For example, warmer light makes spaces feel cozy, intimate, safe, and familiar. This kind of lighting can give an establishment a trusting and comfortable feel. Meanwhile, cooler light makes areas feel bigger, more sterile, modern, and crisp. Comparatively, "neutral light can create a sense of well-being, which may extend the amount of time a customer spends in the store," states Contech Lighting in their Retail Lighting Design Guide.
When a customer is shopping, it is important that they can accurately see the items they want to purchase. The color rendering index (CRI) in lighting is what allows the light to pick up the shades of color and make them apparent to the human eye. The difference between dark gray and black, magenta and red, or forest green and a navy blue can have a great effect on customer satisfaction. Shoppers associate the color of items with the quality of the product, so it is ideal for the lighting in a retail store to have a high CRI. LED lighting allows the colors of your product to appear more vibrant. Our LED lighting products can be adjusted to give off any store the image they desire while maintaining the necessary qualities that will benefit your business.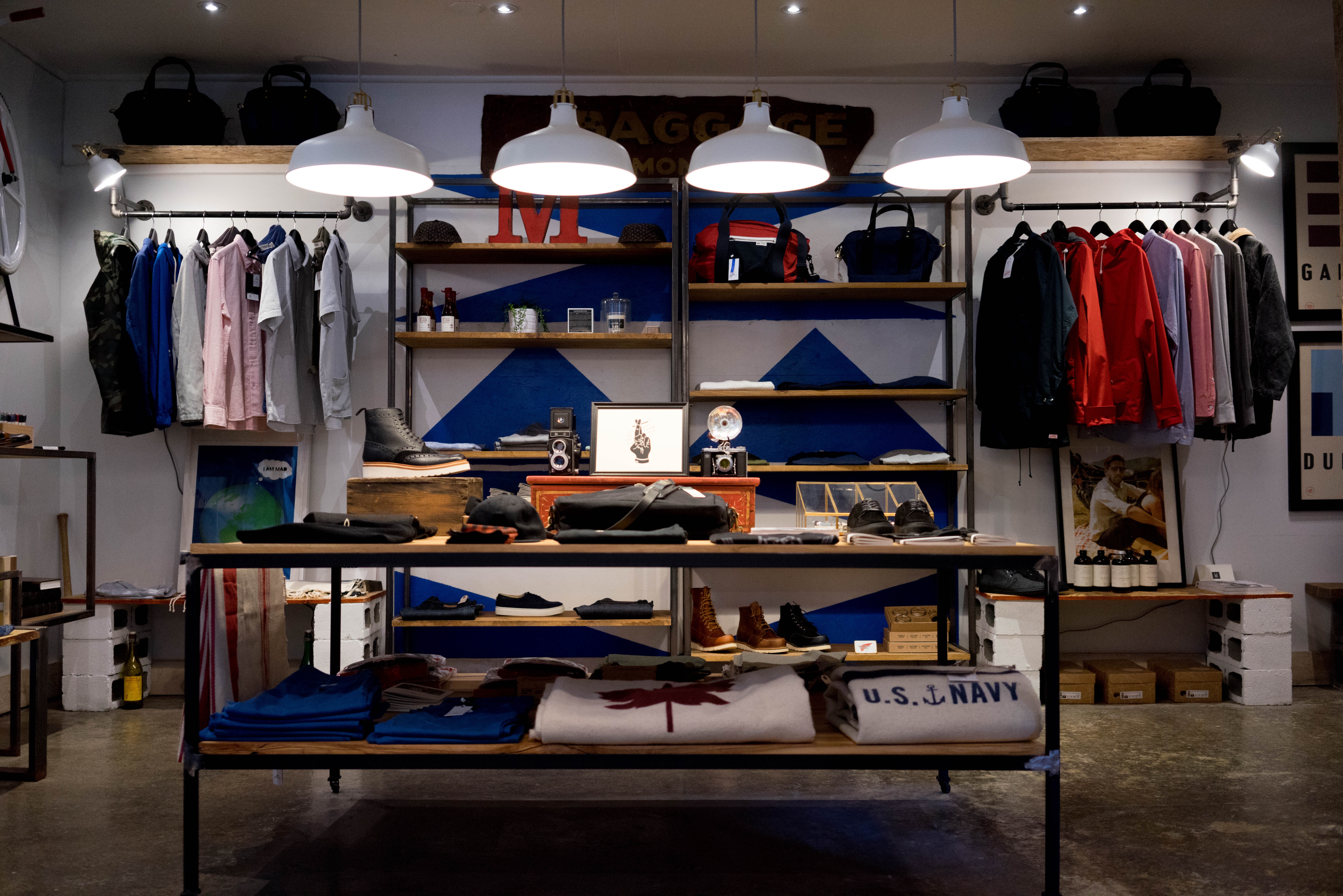 2. Place Your Retail Store Lighting Fixtures Efficiently
Strategic accent lighting throughout a store allows retailers to direct shopper's attention to specific areas that guide them throughout the store . It draws the shopper to focus on things like display walls, shelves, corners in the back, and even special sales or "hot items" that you want them to notice. Drawing a customer to the main display using proper lighting in order to emphasize particular products is key to driving more retail sales.
3. Consult with a Retail Store Lighting Expert
Attractive lighting improves working productivity and makes the space more comfortable. Unfortunately, it can be intimidating and overwhelming to upgrade your retail store lighting all on your own. At Electro-Matic Visual, we take care of just about everything for you with our turnkey approach. We help you determine the best financing options so you can update your energy systems with no upfront investment and optimize your energy rebates to maximize ROI.
Our interior LED lighting solutions not only produce cleaner, more natural-looking light but also dramatically reduce energy costs with a more efficient design. When you install energy-efficient LED lighting at the start of your project, you will benefit from thousands of dollars in savings in the future. Check out these case studies to learn more about specific projects we've worked on.