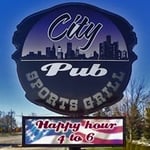 Appropriate signage is essential to nearly every business sector, whether you provide a product, a service, or you are somewhere in the middle. Ensuring your customers, clients, or business partners can find you when they need to can mean the difference of making a sale and losing out to your competitors. But in some industries, visible signage can be far more important than in others. Here are the top 4 industries that can benefit from investing in better signage.
Restaurant Signs
Particularly in areas that draw a large tourist population, ensuring your restaurant is properly signed and that your signage is visible from main roads or freeways can mean the difference between a full house and a pack of waiters twiddling their thumbs. But but the benefits of restaurant signs aren't just about having visible signage, it's also about making your restaurant's signage stand out from the competition. Investing in a high-quality digital sign can not only ensure your restaurant has the most curb appeal possible, but it can also allow you to display multiple promotions and update your sign content from the convenience of inside your location.
Retail Store Signs
Proper signage is also important for retail stores. Ensuring people can find your location when they are looking for it is vital to getting bodies through the door, which is the only way you are going to make sales. For shopping malls or strips, digital signage can be especially beneficial, as it allows for the advertising of multiple retail stores on the same sign through rotating screens.
Church Signs
Another industry that can benefit from better signage is churches. Digital church signs can be an excellent resource for getting your word out to the public. Some traditional sign options do not allow for the flexibility of sharing messages and events that digital signage affords. With the ability to share topics of discussion, upcoming activities and more, churches that invest in better signage have far more potential when it comes to reaching out those in your community.
Schools Signs
A final industry that can benefit from better signage is schools. Digital signage for schools large and small has huge potential for keeping students, parents, and the community involved. With the ability to broadcast fundraisers, sporting events, and more, school districts that invest in modern, digital school signs have a far easier time of building awareness and support around their schools.
While these are far from the only industries that can benefit from better signage, restaurants, retail, churches, and schools should all have the latest in digital signage on their radar to ensure the most visibility in their communities.