Restaurants are competing against each other every day to get customers to come come through their doors or drive-thrus. In order to compete, you have to differentiate yourself in some way from the hundreds of other options out there. Utiliizing an eye-catching, outdoor LED sign is one way that you can separate your restaurant in a fast-paced, busy society. Here are 5 ways that an outdoor led sign can set you apart from the competition and help you turn those drive-bys into diners.
Promote Specials and Promotions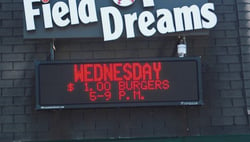 Many time when people are looking to get something to eat, they'll start by simply driving around until they see what looks good. You can capitalize on this traffic by displaying current specials and promotions that you have going on to entice them to turn into your parking lot instead of the next. Also tease upcoming specials and events to peak people's interest to come back another time.
Show Your Personality
The customizing capabilities of LED signs gives you the option to communicate any message that you want, at any time. Incorporating humor, slang, punctuation and other unique text or symbols are a great way to show off the personality and character of your company. Giving people an inside look into how your company operates will increase your overall likeability.
Give a Little Extra
LED signs are a great platform to differentiate you from the competition. Showcasing sports scores, weather updates, market news, area events and more will help you to draw in new and special crowds. Let them know that the big game is on, promote your patio on a hot day, and share some local news to create unique draws to your business..
Display Attractive Images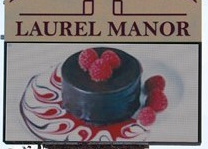 With the evolution of outdoor led signs, you now have the capability to add vivid images and graphics to your messaging. By adding an image of one of your food dishes, a shot of people dining in or a staff picture, you're more likely to grab the attention of people going by and invoke a response (appetite, excitement, etc.) associated with your restaurant. Ultimately, those eye-catching images can have a lasting effect and will not only draw them in at that moment, but will also help them to associate you as "the place to be".
Start Two-Way Communication
Everything we do now has an element of "social" to it, and there can be great rewards when you join in on the conversations that are already happening. Sharing tweets, photos or other messages on your outdoor restaurant LED sign, can enhance the experience for your visitors and create a lasting impression.