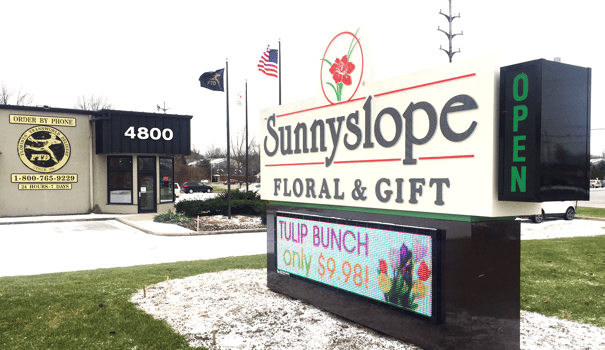 Whether you own a restaurant, coffee shop, apparel or grocery store, giving your business curb appeal is an effective business move. All of these businesses accept walk-in traffic, so welcoming your customers can be vital for the success of the business. Anyone that passes your business is a potential customer.
Here are 5 ways to improve your small business curb appeal to help you can capitalize on passerby.
Landscaping: Simple landscaping can keep your curb appeal looking fresh, clean and updated. Every spring. consider manicuring your bushes and shrubs. Make sure that your sidewalks and pathways are well-maintained. This will create a clean inviting store front for your customers.
Electronic Message Centers: According to the small business association, electronic message centers can increase your business anywhere from 15% - 150%. Incorporating this advertising technology into your business is on par with adding a small billboard to your storefront. Versatility and dynamism of your messaging is a sure way to drive up your foot traffic.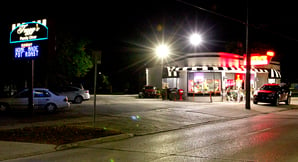 LED Lighting: LED Lighting is one of the most cost effective ways to improve the curb appeal for your small business. The benefits of led lighting include a safe and well-lit parking lot plus pathway. Providing an even lighting throughout your property means a safer environment for your guests. This type of lighting can not only cut down on your energy bill, but enhance the overall experience at your business.
Creative Signage: If your city code does not allow for a electronic message center. A new ID, or monument sign can attract new clientele. Many cities have local sign companies that are well versed in the city requirements and can help you with a bright new design and ideas for your signage.
Paint: Consider applying a fresh coat of paint every few years to keep your storefront looking clean and inviting. Sometimes the simplest solutions can have the greatest amount of impact.
As you might be able to tell, the key to an inviting storefront is upkeep. Without maintenance, plants can overgrow and paint can fade. Similarly, your signage becomes outdated within a few years if it is static, and incandescent lighting can burn out. If you can keep your business neat, well-lit, and update your digital signage based on the day, you will be able to draw in all of the foot-traffic you might be missing now.