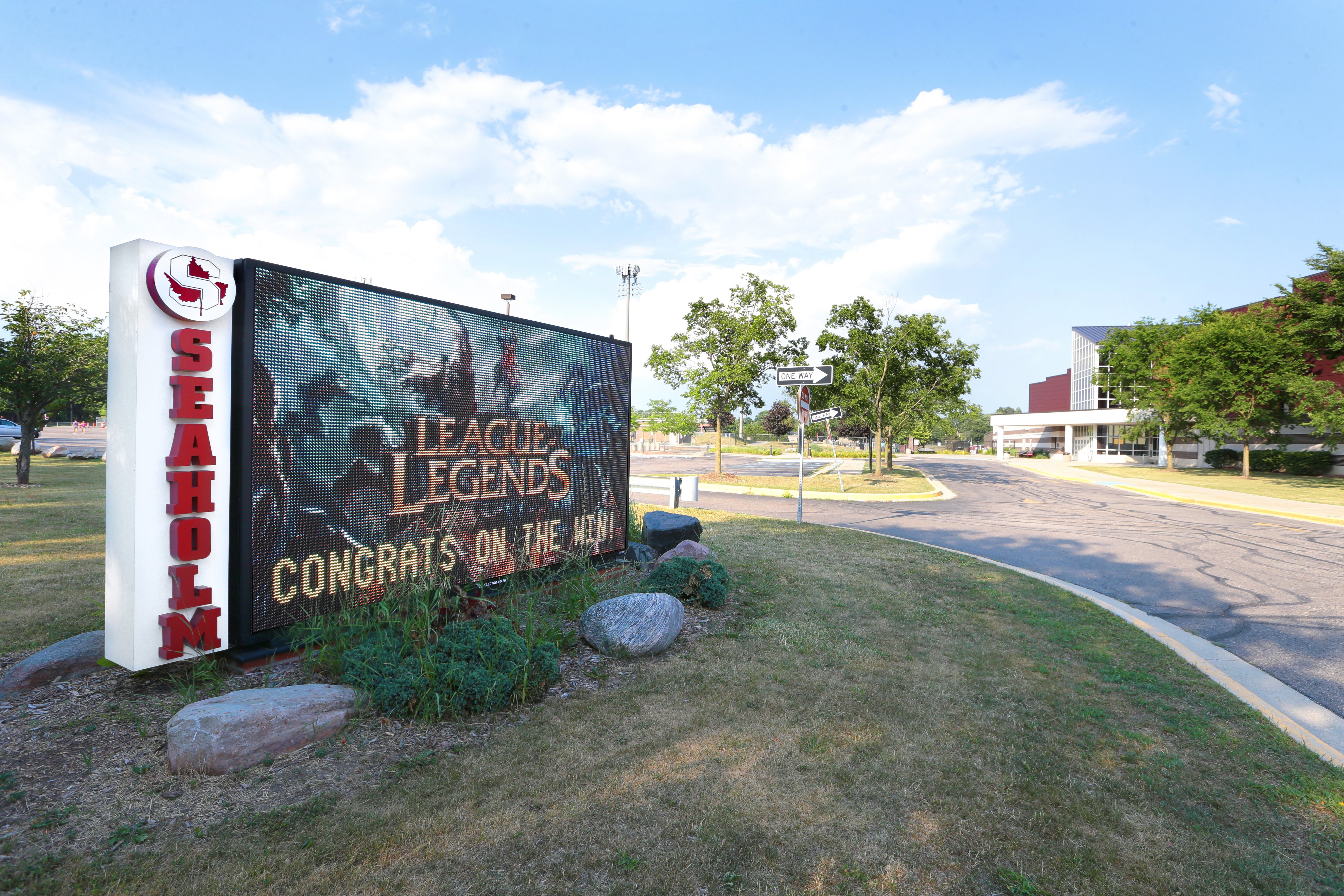 Perks of Outdoor LED Displays on your Facilities
It is important to use the kind of advertising that will serve the most impactful to the people you want to draw in. Outdoor LED displays serve as a medium of communication that gives a plethora of information to various demographics within the community with the snap of a finger and at a very low cost. Whether the LED screen is located at a church, restaurant, or any small business, it is guaranteed to boost the visibility of any brand in a dynamic manner that forces visual engagement to those who pass by. Many schools and universities have decided to join the evolving wave of digital advertisement through outdoor LED displays.
Convenient and Cost-Effective
Establishments, in general, can easily spend thousands of dollars every year on advertising through radio, newspapers, television, and the internet. The reoccurring production for each ad can become expensive. However, investing in an outdoor LED display is a one-time-only investment with few to almost no maintenance costs. Simple signage software allows property owners to customize text, logos, and images to display everything. The programmable software also allows us to place various messages and can schedule different ads, promotions, or announcements to be run on different occasions or days. Updating the LED sign manually has no additional costs.
Using an LED sign for advertisement is approximately .33 cents per day. Electro-Matic Visual Solutions are aware of tight budgets for schools and universities. A special education leasing program is offered, allowing the cost of upgrading to outdoor LED displays to be spread across two to five years.
Messaging that Makes More of an Impact
Outdoor LED displays do more than just relay a message; it shows off the school's culture and strength. Digital signs can communicate information 24/7, making it possible for school staff to deliver their messages effectively and efficiently. LED signage will greatly assist in the increase of the school's participation, enrollment, and fundraising.
LED displays offer the most effective way to stand out and be noticed by people. The light and motion of LED displays capture attention in ways traditional advertising mediums cannot. On a daily basis, outdoor LED displays serve as a more static reminder to people within the community or commuters. It also builds brand loyalty and generates a subconscious response from outside people. Research has shown that an LED screen will generate a higher readership than any form of advertising media. Size and brightness make people pay attention, gaining more visual engagement as stated before.
For instance, Spring Arbor University in Michigan decided to join the movement in schools and universities upgrading to outdoor LED displays in order to promote their programs to current and future students. Beforehand, the university did not have a way to broadcast their messages to the current students or the surrounding community. Electro-Matic Visual solutions provided a bright LED sign that helped increase communication. The full-color display showcased text and videos to promote campus activities and programs, fulfilling what the university needed with visual engagement.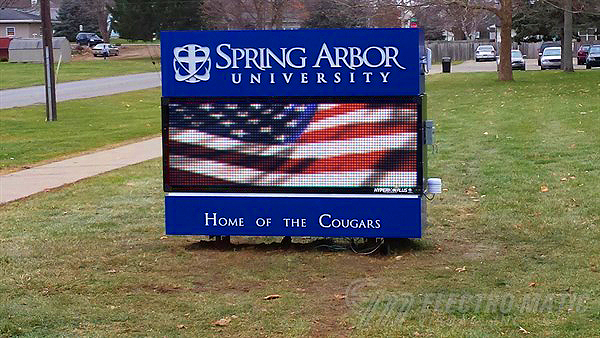 Instead of constantly relying on labor-intensive dull manual boards, many schools are beating their communication and advertising challenges by switching to outdoor LED displays.