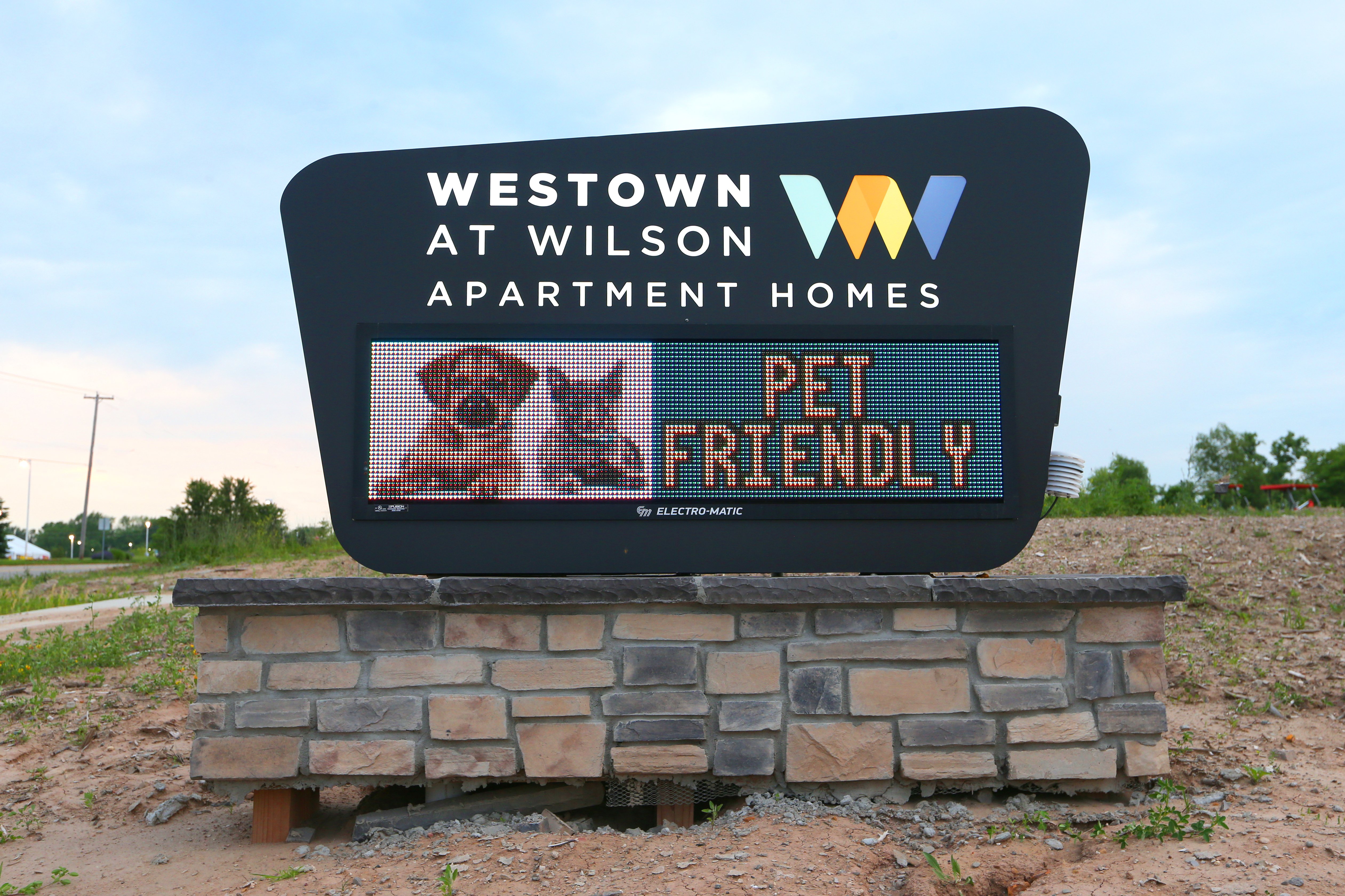 Westown at Wilson Apartment Homes is an apartment complex close to Grand Valley State University campus that prides itself on the experience of a community that tenants will be proud to call home. There are a lot of students in the area so they are always looking for ways to attract that demographic and differentiate themselves from other complexes.
With the help of Electro-Matic and Advanced Signs, Westown was given the perfect LED display for the application. One of the attributes they wanted to promote was that their units are pet-friendly. The new LED sign installed raised a lot of traction and response—more than they ever have or would have got without their sign upgrade.
Some of the biggest factors contributing to Advanced Signs choosing to work with Electro-Matic on this project is our warranty—including an unparalleled parts and labor warranty, on-call support, and manufactured durability that makes sure your outdoor LED signs outlast the competition. We take care of all of the training, service, and tech support so that the only thing Advanced Signs has to worry about is selling the job.
"It is always a pleasure working with Electro-Matic Visual. We appreciate the warranty that Electro-Matic provides and love the personalized service that they give our customers."
— B.J. Wade, Advanced Signs