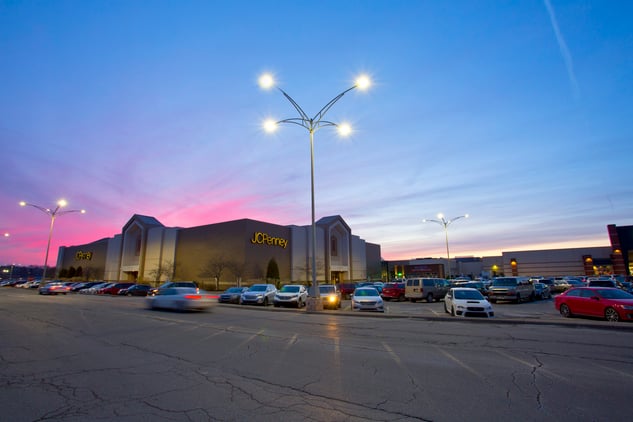 Beaver Valley is an indoor Commercial shopping center Mall located in Center Township, Beaver County, Pennsylvania, conveniently off of exit 39 of 376, and just 34 miles northwest from Pittsburgh. With nearly 100 stores, a food court, and a Planet Fitness, you'll find everything you need and more.
Some of their popular stores include Boscov's, Dick's Sporting Goods, JCPenney, Macy's, Justice, Victoria's Secret, Books-A-Million, Bath & Body Works allow customers to find exactly what they're looking for—from affordable and fashionable apparel, to home furnishings, electronics, and everything in between. Beaver Valley Mall also offers a variety of delicious dining options, such as Chick-fil-A, Charley's Philly Steaks, Subway, Antony's Pizzeria, and Shogun Hibachi. In addition to their excellent selection of shopping and dining, Beaver Valley Mall also hosts many free events and programs for the community and families to enjoy.
Cutting Energy Costs and Making Capital Improvement with LED Lighting
Despite all they have going for them, Beaver Valley Mall unfortunately ran into some financial issues. The mall owners were desperate to cut energy costs and make a capital improvement. The customer was using old HID, fluorescent, and incandescent lamp and ballast technology—most which will stop being manufactured in the next few years. Electro-Matic Visual stepped in and provided them a full turnkey LED solution, which included a lighting audit, energy engineering, installation and project management, rebates, and a one year energy analytic study.
When the evaluation was complete, the solution was to upgrade the interior common area, interior service corridors, interior mall office, and exterior lighting with LED energy-efficient fixtures.These improvements immensely helped cut operating costs and improve the light quality and cosmetics of the facility.
List products and services EM used
LED Light fixtures and lamps. EM energy engineering, EM Project management.