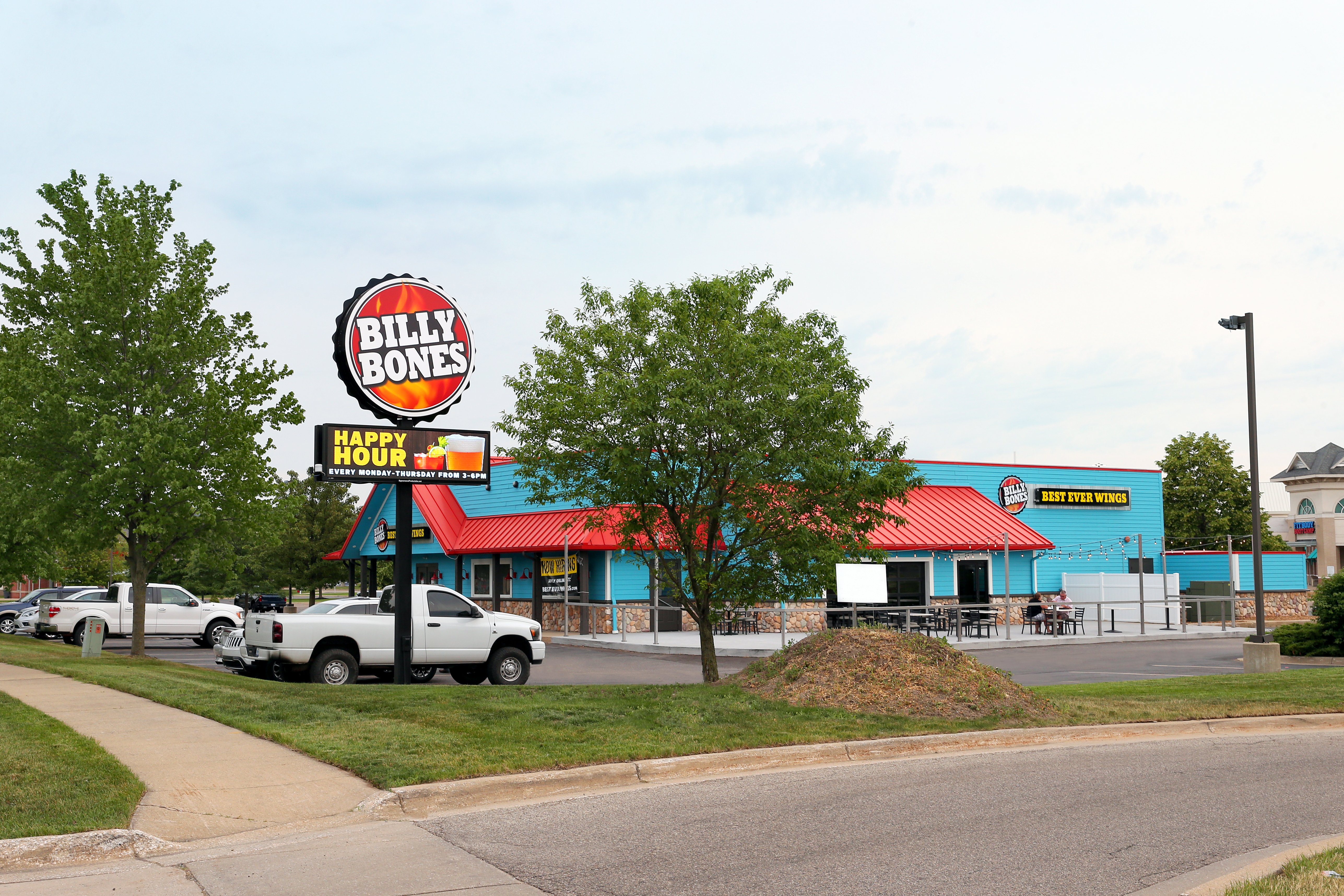 Since 1976, W.E. Wall, the catering company that inspired Billy Bones and the "fire breathing hog", is now considered in many circles, to be the most respected outdoor caterer in the midwest and has formed a cult-like following consisting of those who just love to live life and eat great food! In 2019, Billy Bones BBQ was purchased by the long-time customer, Silver Lake Chicken Shack of the Silver Lake Sand Dunes in Michigan. A tourist hot spot boasting the BEST EVER wings made famous by using Billy's rub.
In October 2020, they decided to open up a location in Grandville and teamed with Appearance Products, a sign company based in Grand Rapids, to assist them in transforming their new space and making it their own.
Billy Bones wanted to be able to show large, full-color, photos of their signature wings as well as the other food and drinks they offer. After doing a number of projects with Appearance Products, they knew Electro-Matic was the right company for the job and connected us with Billy Bones.
After analyzing the project, we decided on a 6 mm LED display for the biggest impact in this high-traffic area. Since its installation in January 2020, the LED display has been very, very well received.