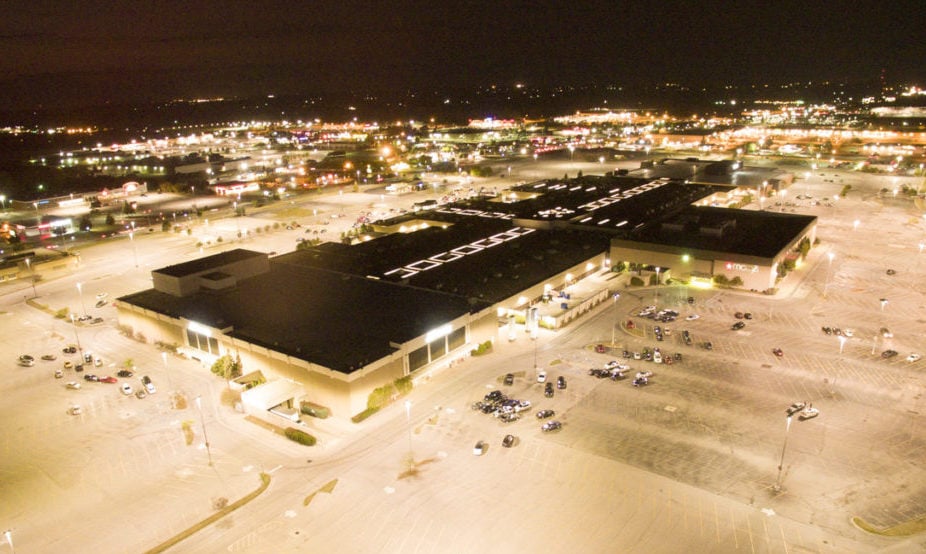 It is not uncommon for a property manager to view their utility bills as a nonadjustable, necessary price to running their business. However, keeping operating expenses as low as possible could mean the difference between staying afloat and going under. How does one eliminate unnecessary utility costs to keep operating expenses at a minimum? With a commercial energy audit done by an expert. A good building energy audit will point the way to reduce your energy costs by 10% to 40%.
Energy Audit Tailored for your Commercial Property
Reducing energy expenses and usage is a growing concern for many property owners. Energy expenses from lighting, heating, cooling, water, and other sources often present clear and measurable opportunities for cost savings, but getting to that end goal is a whole other story.
On-Site Property Evaluation
Our unique turnkey process begins with an on-site commercial energy evaluation of your property. During this stage, one of our experts will meet you at your facility to discuss budget, as well as your building and energy-saving goals to determine the best possible energy efficiency plan. Your energy efficiency and cost savings goals, as well as your investment budget and your building size, construction, existing fixtures, and control system will all play a role. That is why we start with a comprehensive site review with an energy efficiency expert. Our expert will conduct a site review to identify the best opportunities for energy improvements and talk with you to see how this fits into your goals.
At the site review stage, you and an energy expert can discuss:
Potential energy efficiency improvements to your lighting, heating, cooling, and water use systems
Rebates and credits you may be eligible for through utility companies, taxes, municipality, or energy efficiency product manufacturers
How to solve unique challenges such as low lighting conditions, drafts, maintenance problems, safety concerns or other challenges
Benefits for your tenants, including better-quality lighting, safer and more brightly-lit exteriors, more comfortable temperatures, and lowered individual utility costs
Benefits to your building and business, including lower energy costs, a more attractive appearance inside and out, a positive reputation and competitive advantage as an energy-conscious business.
Commercial Building Energy Audit
As experts, we know that upgrading to LED lighting is the most simple, efficient solution to saving energy providing the customer with the best ROI. The calculation formula is easy to prove, it's more direct. However, the process of measuring heating and cooling is not as straightforward because it's not as consistent. Since partnering with Trane, we're able to better analyze water use and save you money with controls like auto flushers, sinks, climate control systems, low-flow faucets and toilets, and more. We do all of the work for you so that your energy savings project is completely stress-free.
In addition to analyzing your energy expenditures and comparing them against other buildings like yours to show where you'll save the most, we will also take a look at your property's Net Operating Income (NOI) for the opportunity to implement low-cost options for maintenance and repairs, like LED lighting, that can reduce operating expenses and boost NOI.
During your energy assessment, our experts will:
Identify reductions to operating costs and analyze your Net Operating Income.
Compare your costs of lighting, heating, cooling, and water to buildings of similar size and use.
Identify where your best opportunities for energy savings exist and how much you can expect to save short-term and long-term.
Compare cost-savings with your investment, factoring in rebates and other credits.
Outline your ROI and payback periods based on tiered energy-efficiency plans.
Execute the Appropriate Energy Savings Plan
In the final stages of your commercial energy audit, our experts will present our findings and discuss the individually customized plan for your project that accommodates both your schedule and that of your tenants. The customer is able to pick and choose the pieces of the project they want to move forward with and from that point forward we stay completely involved in managing the project even after installation.
During the project planning stage, you can expect to:
Obtain competitive bids from experienced contractors, provided by Electro-Matic Visual.
Collaborate to put together a customized project timeline that works with your schedule.
Receive undivided attention and a detailed explanation of the next steps and what you can expect from your project manager.
Get answers to any questions or concerns you have about your energy efficiency improvements.
Investing in energy efficiency improvements in your buildings does not have to leave you with zero dollars or take time away from your business. When you work with our energy experts, you'll see real projections of how much you can save, rebates you can use, and how stress-free this project can really be.