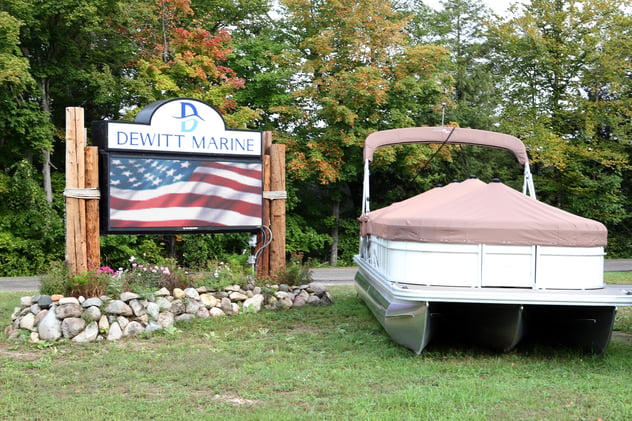 Customer
Dewitt Marine is a North Michigan full-service marina located at the mouth of Clam River on Torch Lake. They are the place that can satisfy all of your boating needs. Not only are they able to provide amazing boat rentals, service, repair, and new and used boat sales, but Dewitt Marine also has an easy-access store called The Clam Shack. The Clam Shack is fully stocked with everything from beer, wine, soda, ice, food, snacks, water toys, towels, lotion, sunglasses, toiletries, and apparel. It also serves as a convenient gas spot with easy dock access so you can simply pull your boat right up to the pump and pick up your cooler supplies for your day on the lake.
The Situation
Before working with Electro-Matic Visual, the marine's signage was old and wooden, and didn't showcase everything that they actually offered. Their objective for this project was to better promote their storage and services, ultimately increasing sales.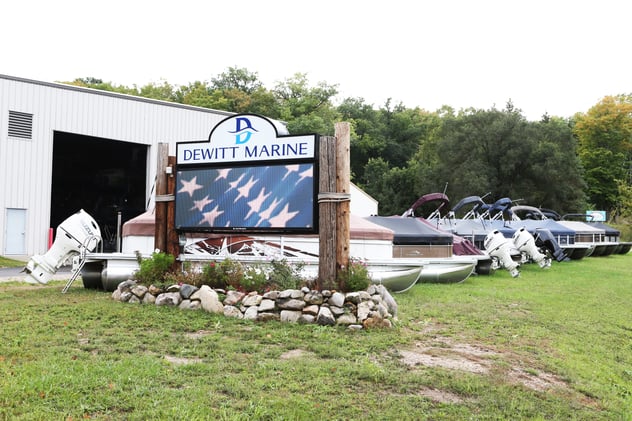 Benefits
After working with Electro-Matic Visual, Dewitt Marine has seen a significant increase in boats sold, as well as more slips rented.
List Electro-Matic Products and Services
Dewitt Marine used a 3x9 ft. Electro-Matic 16 mm Full-Color Fusion.
External Companies that Helped on the Project
Attitude & Experience assisted EM Visual on this project.