Fori Automation offers Global Design and Build of Automated Material Handling, Assembly, Testing and Welding Systems for the automotive & non-automotive industries. Their USA Global Headquarters are located in Sterling Heights, Michigan the company was looking to upgrade their lighting to LED's.
Check out Electro-Matic's process for upgrading Industrial Facilities and Warehouses to LED Lighting.
Technical Situation/Analysis
Fori Automation's previous Halide lights were not energy efficient. They had a long list of halide lights including:
135 1000w Metal Halide
8 468w T5 8 Lamp Fluorescent
16 250w Metal Halide wall packs
2 250w Metal Halide canopy fixtures
Their current lighting solution generated 1,012,585 annual kWh, 153,787 watts.
Objective for Situation
1) To reduce the electrical usage while improving light levels and working conditions.
2) To use the Made in Michigan 15% utility rebate bonus to give Fori a larger rebate than other companies could provide.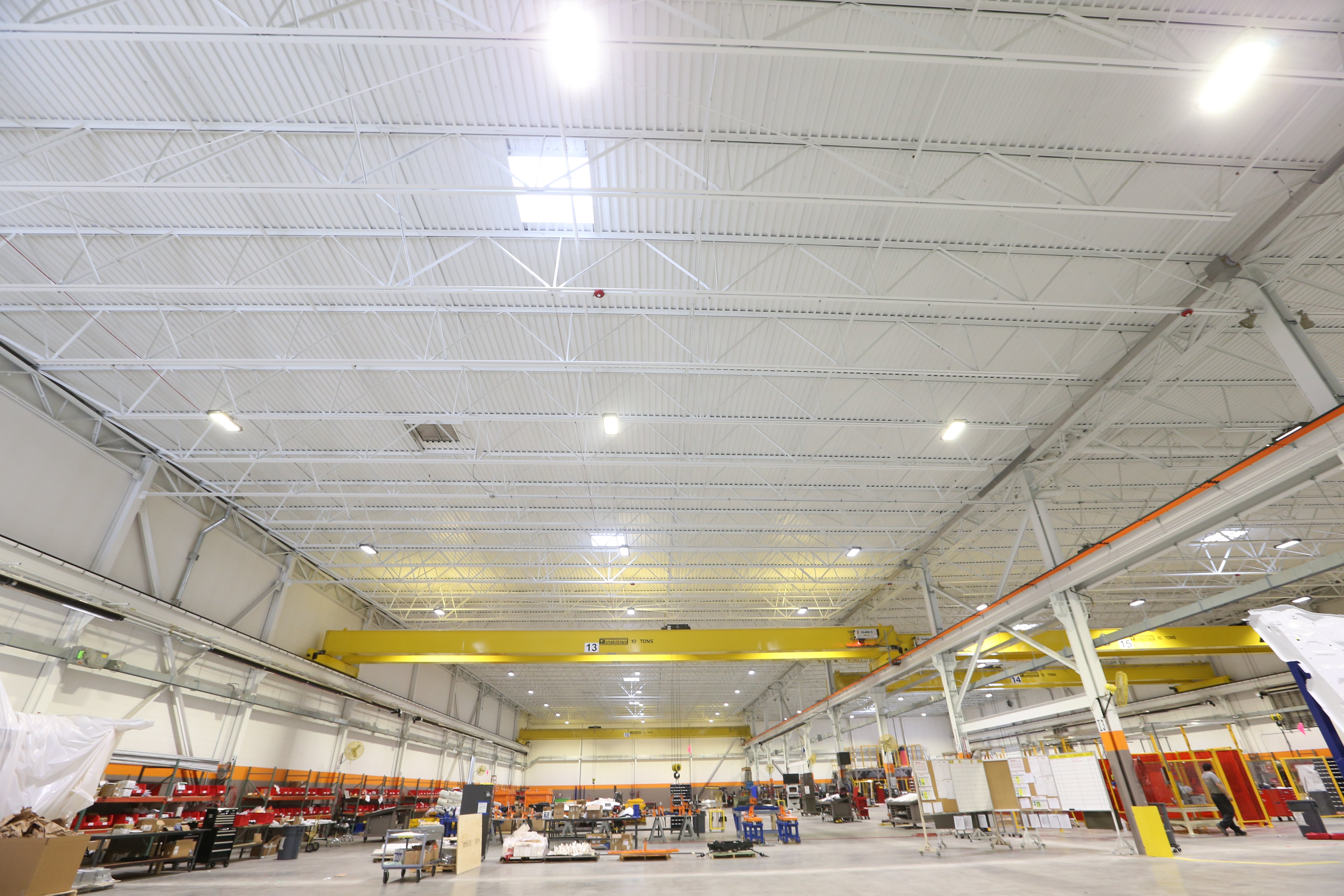 Solution
A pre-site visit was performed to take existing light levels to verify what the client was looking for. A photometric analysis was performed on the space to ensure that the correct fixture was specified to provide the correct light levels. EM Visual found that 300w fixtures with a combination of T1S and L5W lenses fit the application and achieved high light levels on the ground and even light on the walls.


For this solution, EM Visual was able to include the same mounting and electrical plug that their existing fixtures used, to ensure easy installation. The installed sample fixture was chosen because it delivered the best spread of light with the least amount of glare. The transparency with the customer on cost, performance, and potential rebates set Electro-Matic above the competition.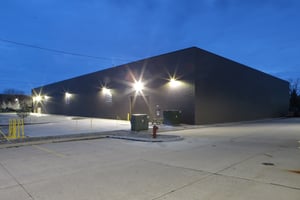 Benefits
Electro-Matic Visual was able to stage the installation so that Fori's daily operations were not affected. After installing 141 LED High Bay fixtures, Fori Automation's energy consumption was reduced by 72%.

Final Rebate: $76,971.80
Return on Investment: 0.9 years
Products and Services Used on this Project
4-Bar AR Series (120w)
• 150w Housing
• 3' Pendant Rod
• HBL4770C (15A 277 Vac) Plug
10-Bar AR Series (300w)
• 300w Housing
• 3' Pendant Rod
• HBL4770C (15A 277 Vac) Plug