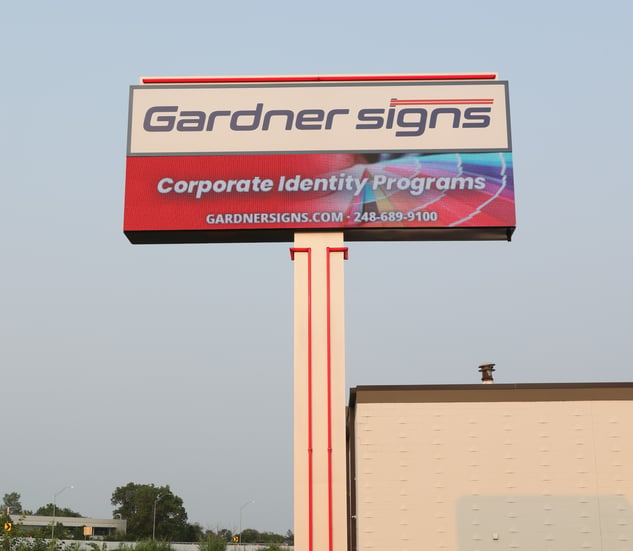 GSI is one of the longstanding premier sign companies in Metro Detroit servicing all of Michigan, as well as the Ohio market. We have been partnered with them selling our LED displays dating back to the mid-2000s. We primarily work with them with their Genisys Credit Union account all over Michigan as well as other projects in Detroit. We've been with them a long time and have a great partnership.
This particular project was to assist them with their own signage. It was an honor to do their signage, as their headquarters are positioned right off of in Troy, Michigan, so this Electro-Matic display has received a ton of traffic. It has benefited both of our companies in promoting or products and services to tens of thousands of cars each day.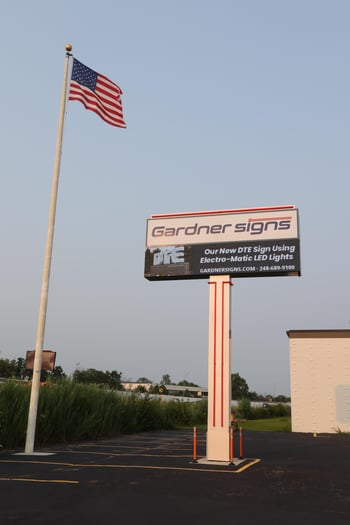 "It has been a pleasure working with Electro-Matic on this display for our corporate signage project. The LED display looks fantastic and we are excited about all the branding opportunities. It really presents beautifully." - Scott Gardner, CEO

"With our long and positive history working with GSI, EM Visual jumped at the chance to work with them on this project." - James Baker
Since the sign was put up in October 2020, it's been a great branding tool for GSI. They are receiving leads off of the display as well as new project opportunities from all of the exposure that this display provides.
List products and services EM used:
10 mm 3x15 EM Display