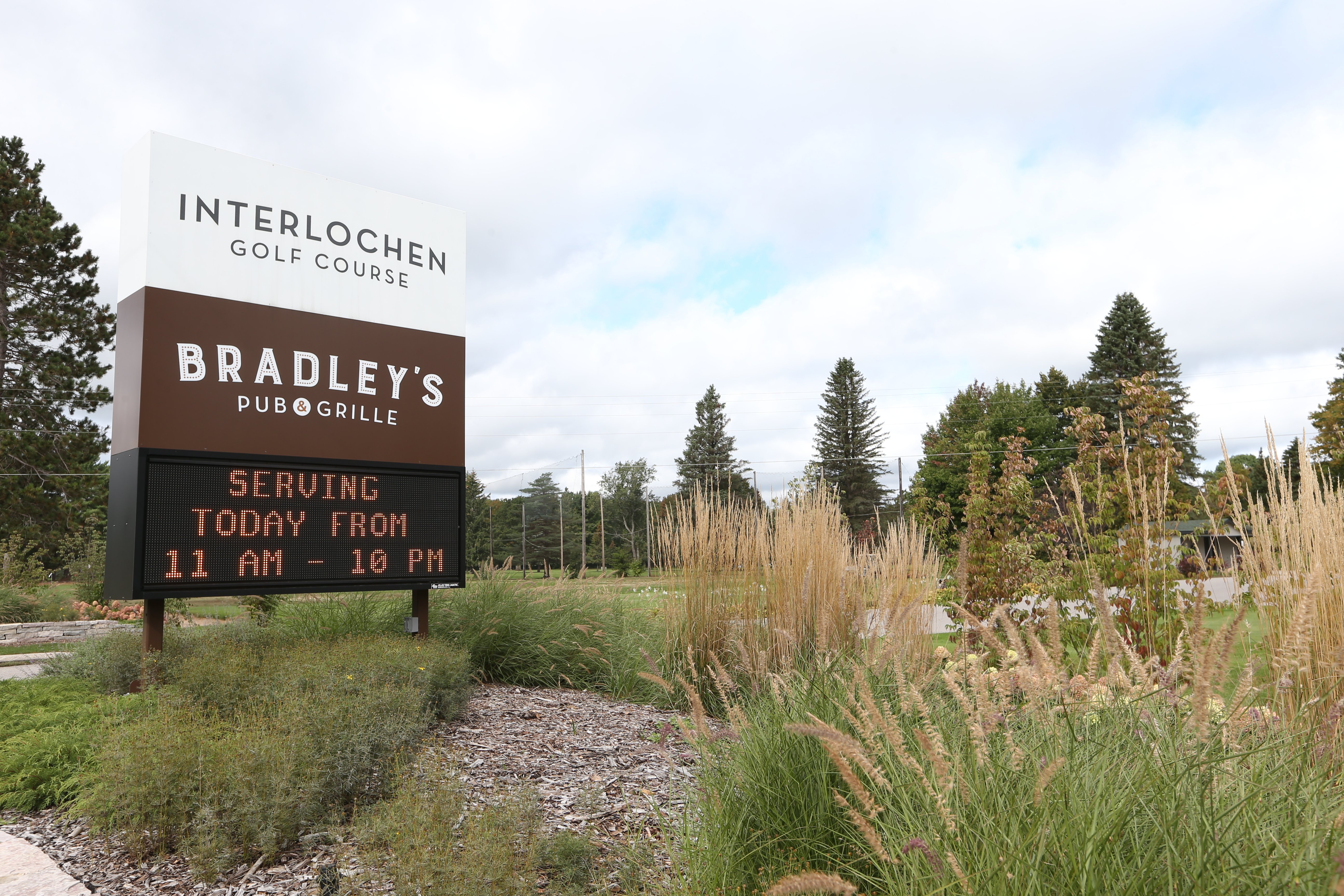 Interlochen Golf Course been a Northern Michigan favorite since 1965. This 18-hole course showcases velvet greens and lush fairways and offers every golfer a great customer experience. The golf course shares this beautiful property with Bradley's Pub & Grille, a year-round restaurant offering lunch, dinner, and drinks for locals and tourists alike. Only two miles from there, is the world-famous Interlochen Center for Arts. Each year, thousands of artists and arts patrons come to Interlochen to experience world-class educational and cultural opportunities. Students study music, theatre, visual arts, film, creative writing and dance, guided by an outstanding faculty and guest artists.
The former owner of Interlochen golf course didn't operate their restaurant year-round, causing them to miss vital revenue streams for the property. When the new owner, Brad Dean, took over in 2016, he saw a huge opportunity serve locals, tourists, and to specifically target visitors of the Interlochen Center for Arts all year around.
Benefits of New LED Display
With the objective to completely renovate and rebrand the restaurant with new signage including an LED sign, Dean enlisted the help of Vic Starr of NuArt of Traverse City to design and implement the new signage and branding throughout the property. To match the rustic look of the sign and surroundings Vic Starr recommended an amber-colored Electro-Matic Fusion monochrome display.
The LED display gave Dean the flexibility to customize his message for daily specials and target visitors for every music act at the Arts Center. He also used it to target new golf memberships and public play.
The recent spread of the COVID-19 virus throughout the country has forced many restaurants to close, including Bradley's Pub & Grille, who shut down their doors to in-room dining. They needed to adapt quickly to the reality of what is going on in the country. Dean took advantage of the LED signs ability to promptly switch up messaging and immediately started to promote carry-out, curb-side take out, and even offer the sale of ground beef to locals that couldn't find it in grocery stores.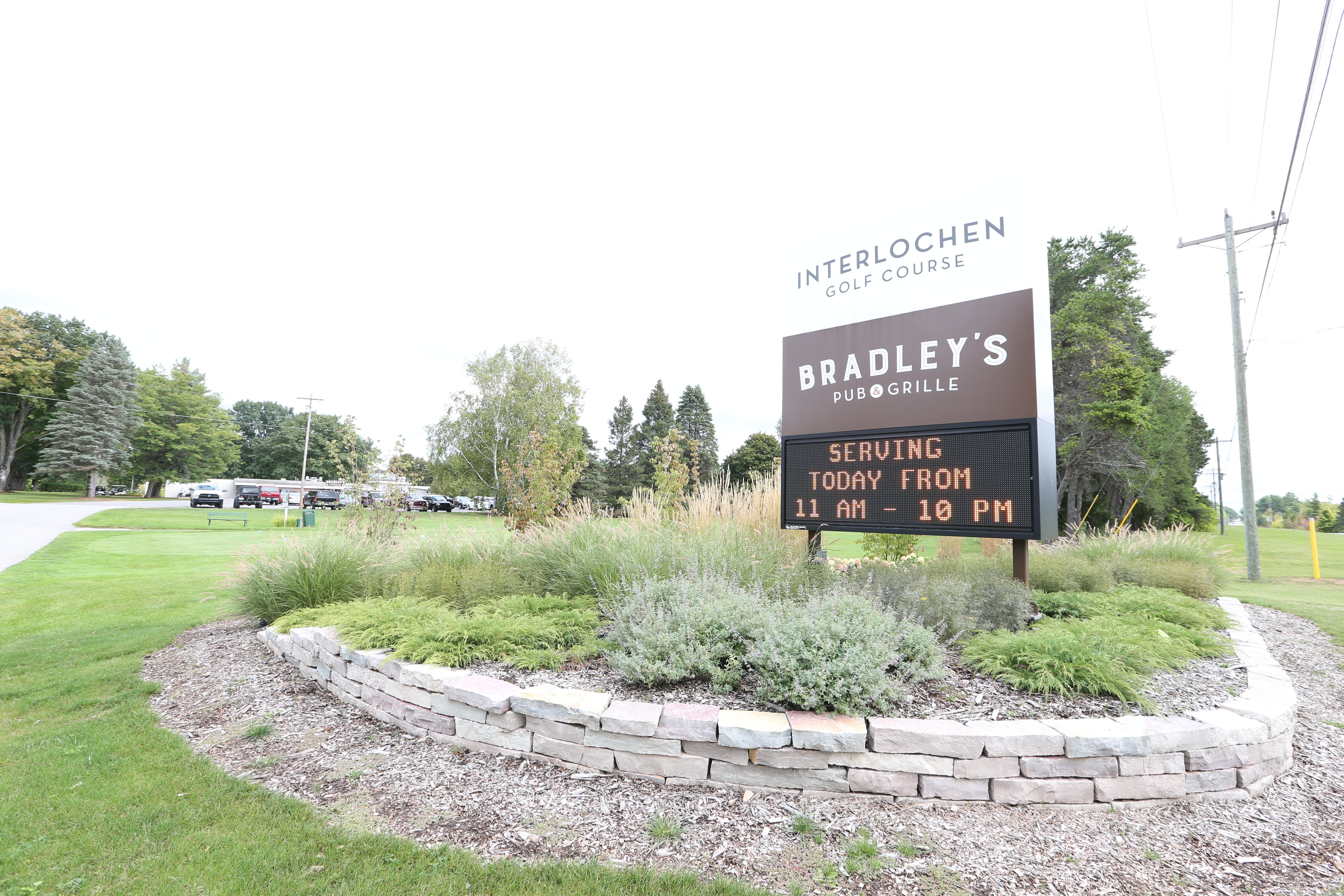 "Working with Electro-Matic has been a pleasure, says Vic Starr of NuArt. We are proud to support a local company and I appreciate the local sales support and reliability of the sign year-round."
— Vic Star, Nuart Sign
"The LED sign has absolutely helped us adapt more quickly due to the recent dine-in closures required by the state of Michigan from the Covid-19 virus. We were immediately able to us the LED to advertise carry-out which has helped keep our revenue stream coming in and our staff working. The LED has been a vital part of the success of both the golf course and Bradley's Pub & Grille."
— Brad Dean, Owner
List products and services Electro-Matic used:
Electro-Matic Fusion Amber Display. 16mm 3x8'
Any external companies that helped on the project or solution and their services provided:
Nuart Signs of Traverse City. Vic Starr. Nuart did the design and installation.