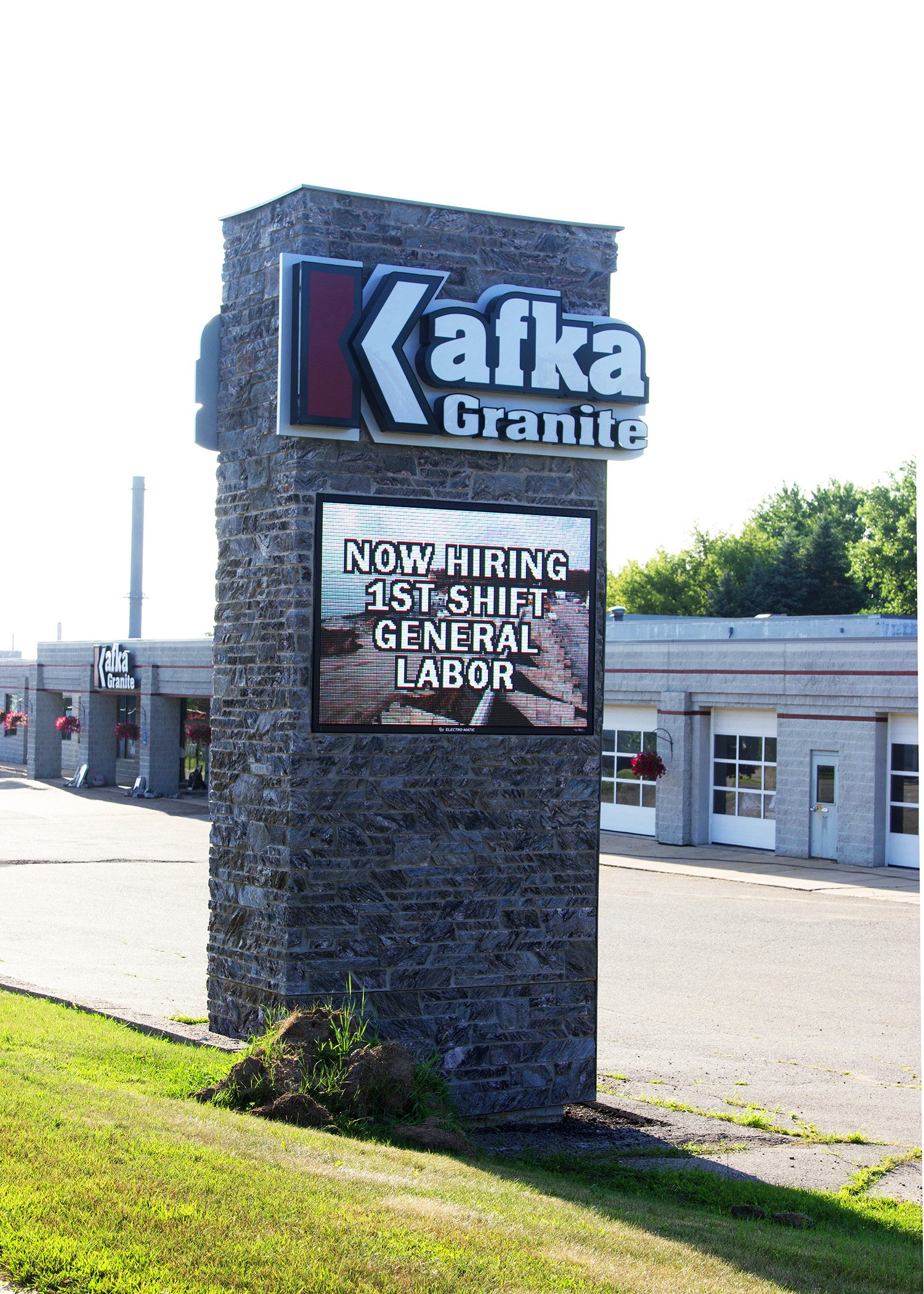 Customer
Kafka Granite, LLC has grown into one of the largest manufacturers and suppliers of specialty aggregates and crushed stone in the United States. Their products are used for many applications such as landscaping stone, architectural precast concrete, terrazzo flooring, epoxy resin tile, pathway and ballyard materials, and non-skid surfacing.
The Situation
Kafka Granite needed a new sign that could exude better and more effective advertisements off the highway. Before Electro-Matic, their previous signage had very little street and highway presence.

Objective for Situation
The goal was to purchase a new display that could showcase specials Kafka Granite was having through high-resolution pictures and videos.
Solution
Electro-Matic analyzed the situation and teamed up with Stratford Sign company to provide Kafka Granite with a full-color, top of the line, 11mm message center.
Benefits of Solution
Kafka Granite is now able to show full-length, high-quality advertisement imaging, commercials, and videos on their new outdoor LED sign that is easy for potential customers to see from the highway.

List of Electro-Matic Products and Services Used
11mm 126x180 Fusion Message center.

External companies that helped on the project
Stratford Sign Sales assisted Electro-Matic with the outdoor LED sign for Kafka Granite.