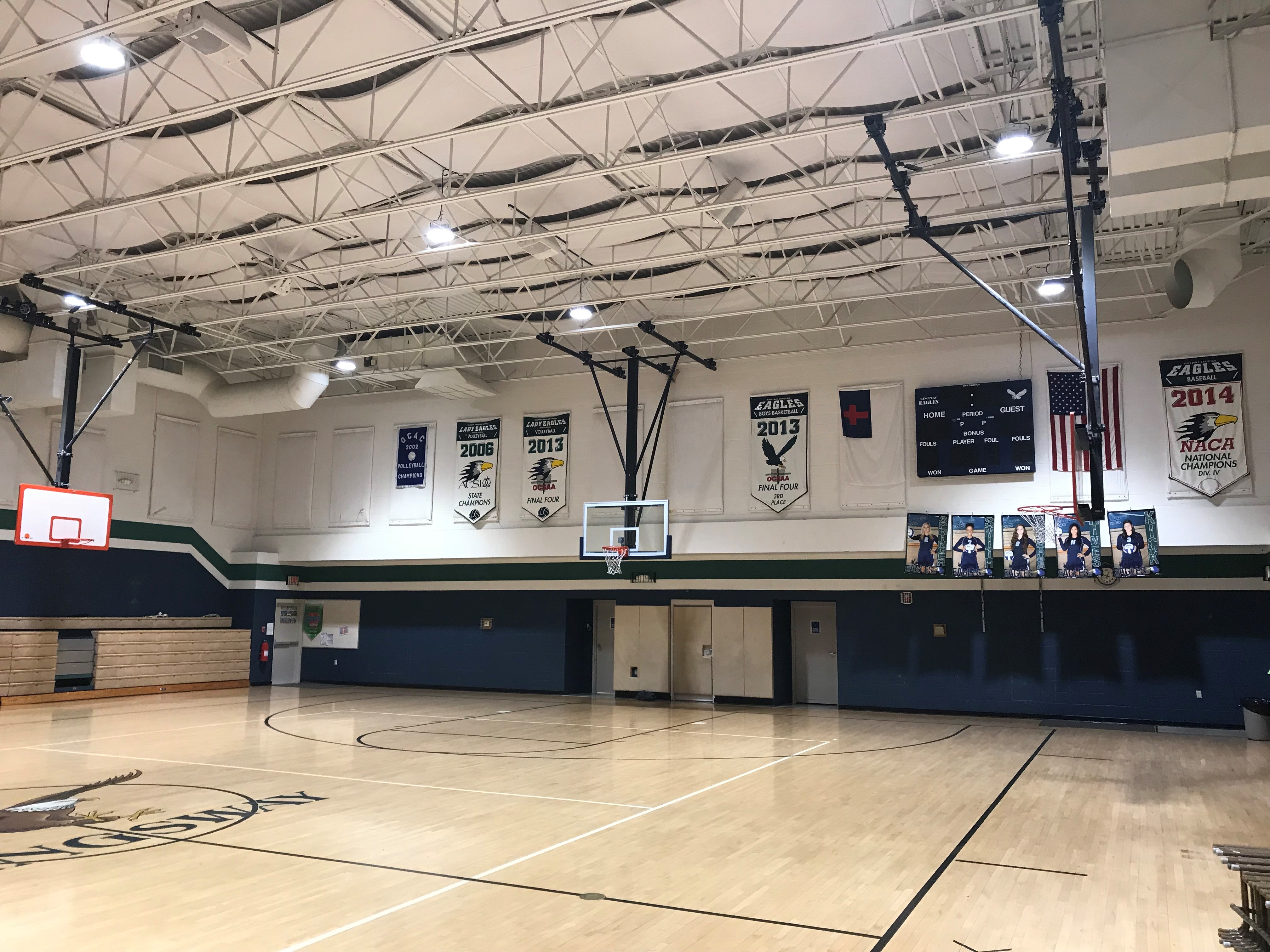 Customer
Kingsway Christian School is a K-12 private school that has a mission to prepare life-long learners who impact the nations for the glory of God.

The Situation
Compared to some of the other schools in their conference, their gym lighting was inadequate.
Technical Situation/Analysis
The gym featured 24 – 400 watt metal-halide fixtures that were part of the school's original design.
Objective for Situation
Their goal was to economically and adequately light the gym.
Solution
The school had already begun replacing a few lights with corn cob style LED replacements. The school had generated enough money from fundraisers to purchase 24 lights. We provided a demo with one of Electro-Matic's Skylark fixtures, and performed a photometric study on the gym. We were able to determine the gym only required 15 Skylark fixtures to adequately light the gym.
Benefits of Solution
We not only provided superb lighting in the gym, but we were also able to reduce the amount of initial investment for the school and reduce their energy costs in the gym by 60%. In addition, we were able to help facilitate a 50% rebate (total cost of project) from the local utility service provider.
List of Electro-Matic Products and Services Used
Skylark – Circular High Bay LED Lights
If you would like to learn more about LED Displays and how it can fit into your business visit:
visual.electro-matic.com