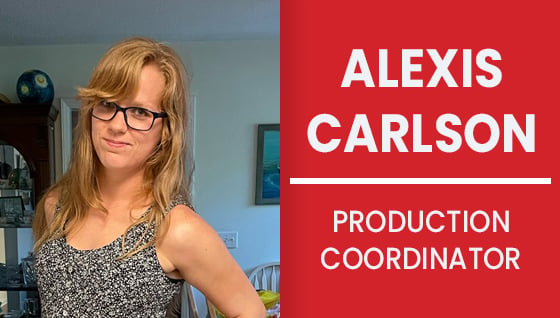 We want you to get to know Electro-Matic Visual Team member, Alexis Carlson!
Where did you grow up?
Commerce TWP, MI
Where did you go to school?
Walled Lake Northern High School

Schoolcraft College
How did you start working at Electro-Matic?
I starting working at Visual as a builder because of my manufacturing and electronic experience and then took over the Production Coordinator role.
What is you job title and what are your responsibilities?
I am the production coordinator. I manage the schedule for production from setting promise dates, to release of material, through closing the job. I also am currently helping to review our blueprints and Bill of Materials to make sure they are up to date with current revisions. I create part numbers, and serial numbers, as well as manage our tracking database.
Fun fact/hobby(ies):
I spend time with my daughter and my friends. I enjoy go karts, disc golf, and reading.