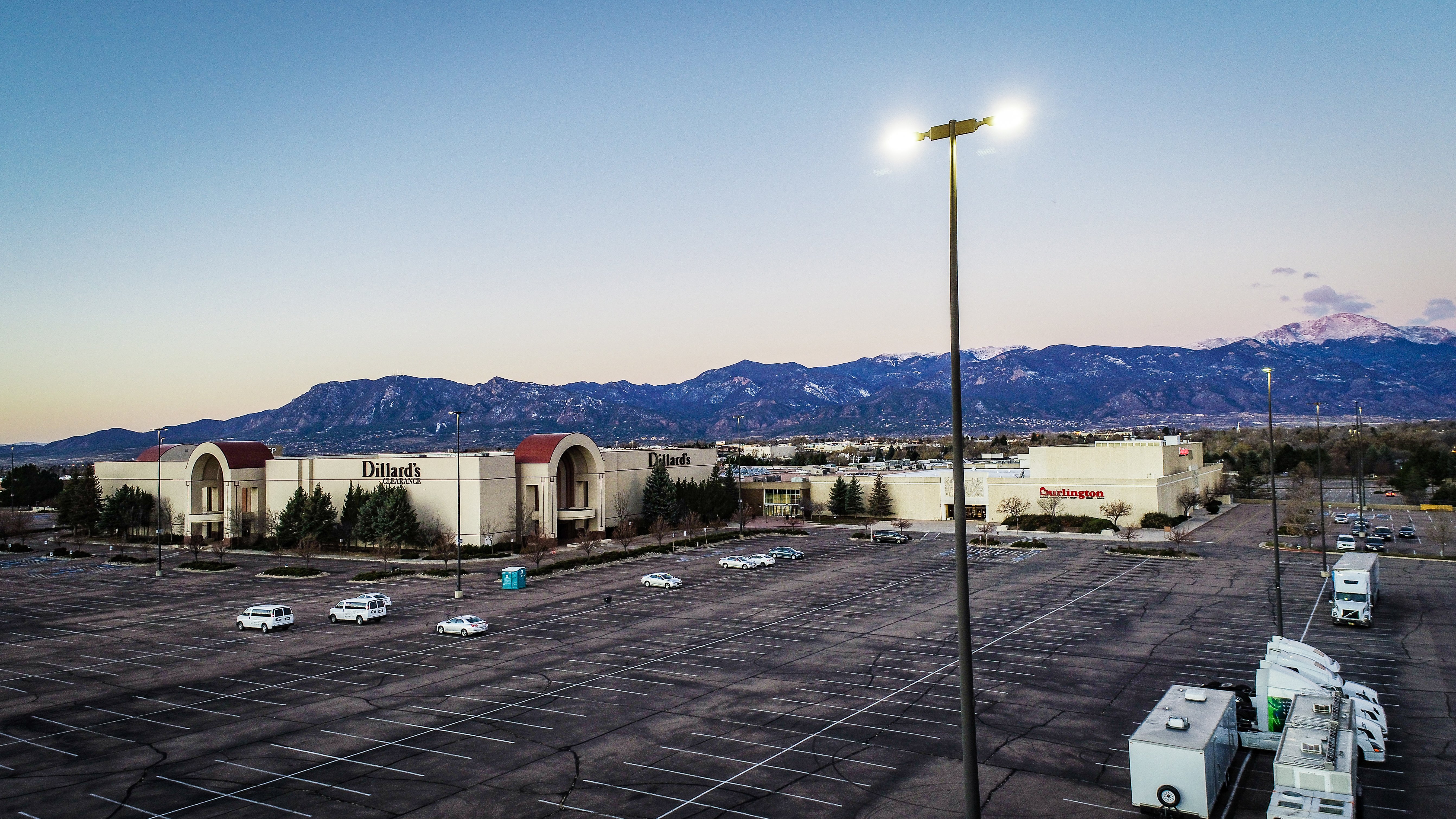 Namdar Realty Group is a privately held, commercial real estate investment firm, owning and managing over 35 million square feet of commercial real estate throughout the United States. The Citadel enclosed shopping mall, pictured above, is one of Namdar's properties in Colorado Springs that hosts a wide variety of specialty boutiques, department stores and appetizing eateries for the whole family. Located at the foot of the Rocky Mountains, it's also a great place for enjoying a mountain peak backdrop from the parking lot.
Improve Safety while Reducing Operating & Maintenance Costs with LED Lighting
Founded in 1999, Namdar started with a single acquisition of a small retail storefront in Long Island, NY. It has since thrived to become one of the fastest-growing private real estate investment firms in the country. It is continuing to grow at an unprecedented rate, averaging over 20 acquisitions annually over the last 4 years, consisting primarily of large retail malls, shopping centers, offices, and medical buildings.

The Situation
Namdar Realty Group has taken great pride in transforming their numerous properties including their retail malls, shopping centers, office, and medical buildings, to benefit their surrounding communities, making the environment green for everyone. They have made capital improvements to save energy costs to their buildings and properties helping lessors and tenants save money while going and staying green. Namdar Realty Group has taken a great initiative to improve their properties for the environment and for the surrounding communities one step at a time, starting with their new LED lighting

.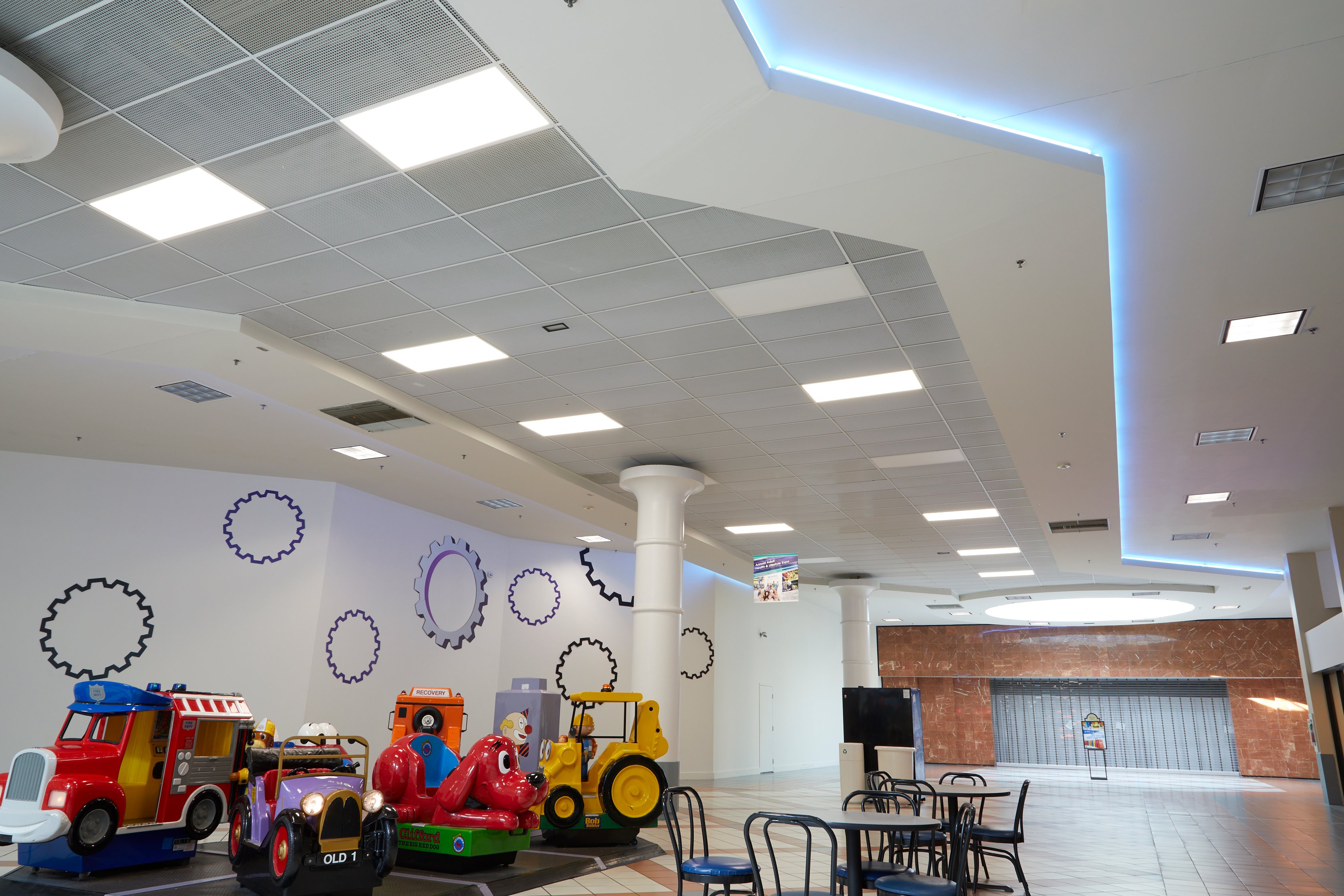 Above is one of the malls owned by Namdar Realty called Nittany Mall. It is an enclosed regional shopping mall in State College, Pennsylvania, located at the intersections of Route 150 and Route 26, one mile off the I-99 corridor.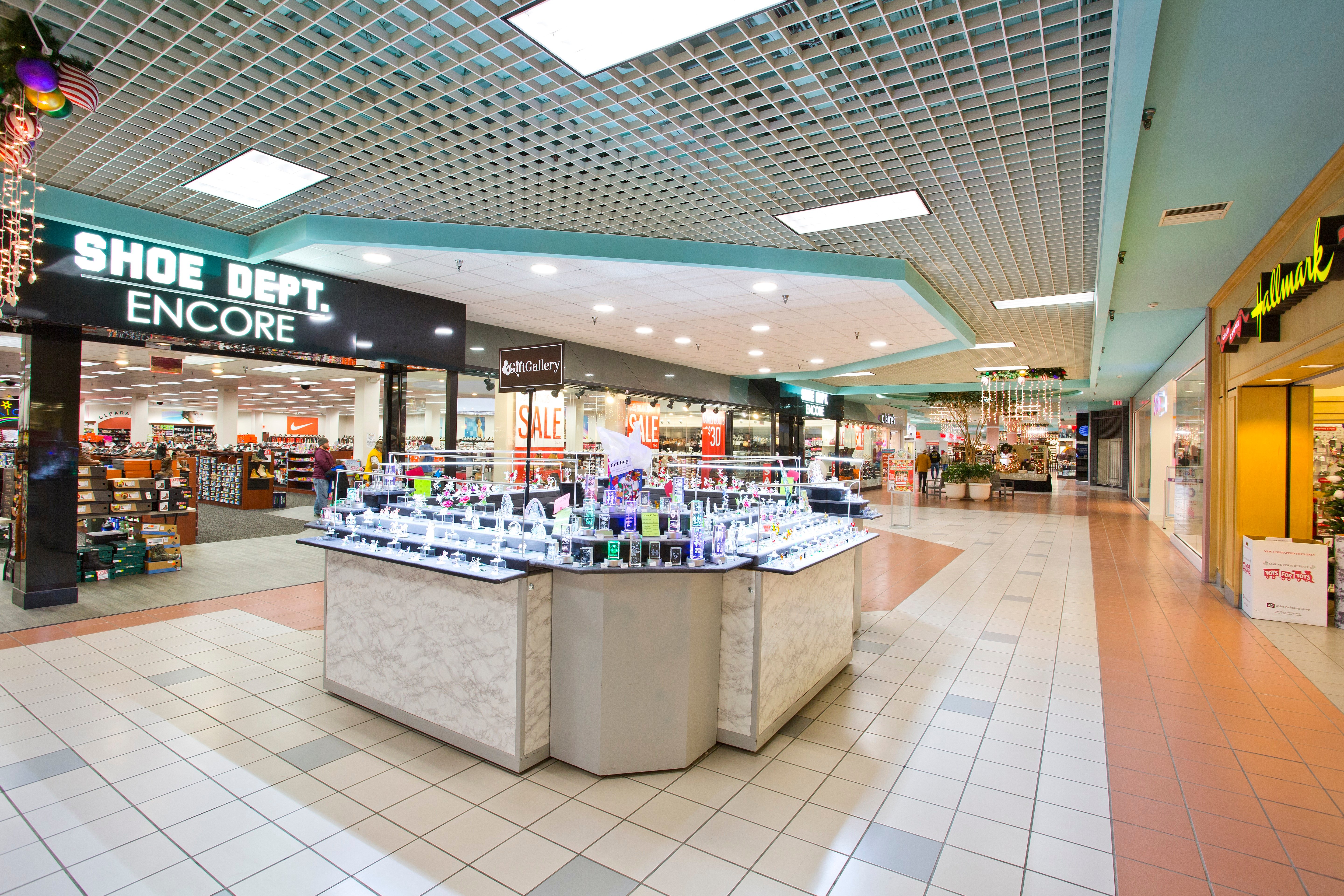 One of the malls owned by Namdar Realty is Uniontown Mall. It is a regional enclosed shopping mall in South Union Township, Fayette County, Pennsylvania. The anchor stores are JCPenney, TeleTech, and AMC Theatres, and their upgrade to LED lighting looks incredible, (shown above).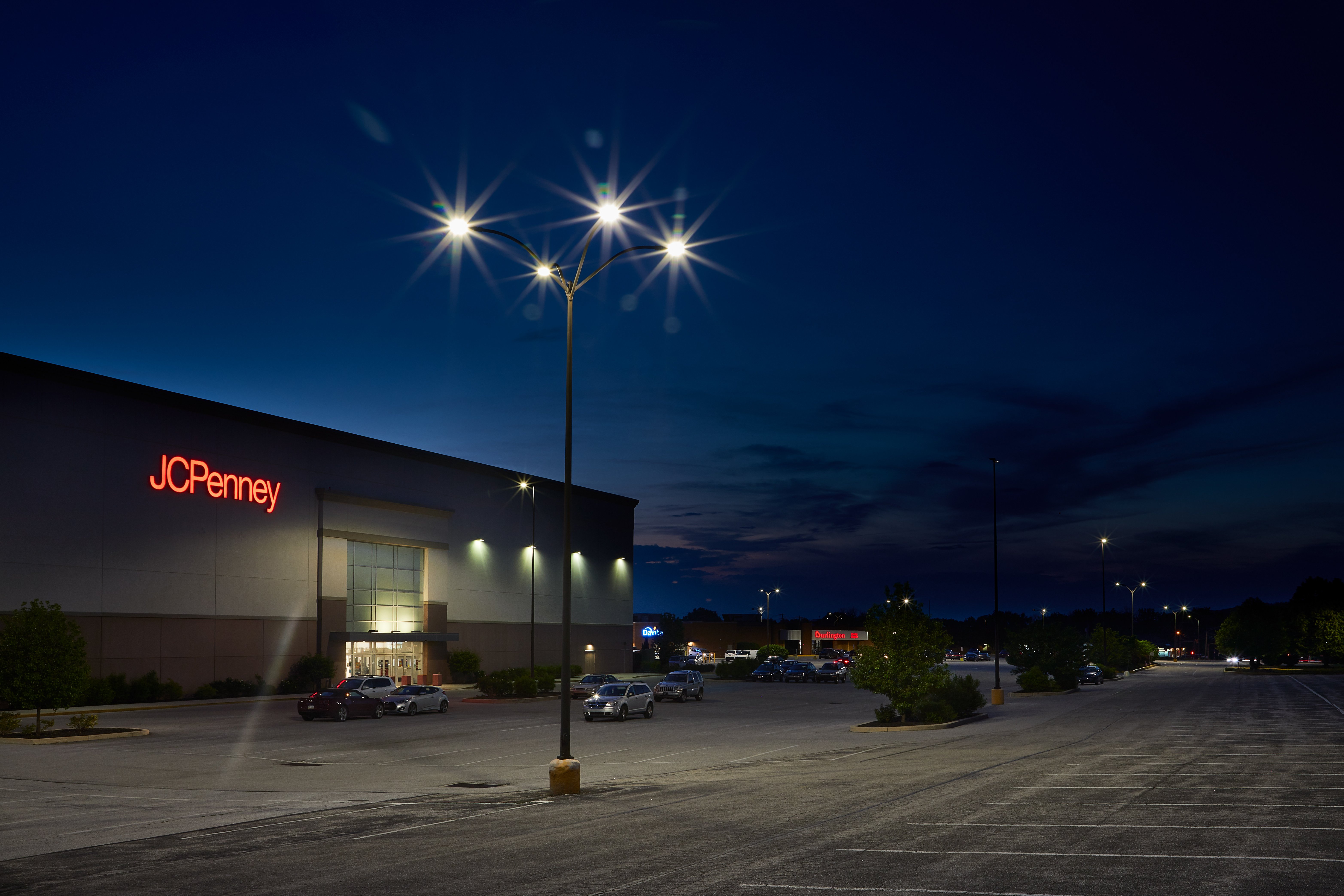 North Hanover Mall is a shopping mall in Hanover, Pennsylvania that is owned by Namdar Realty. It is anchored by Dick's Sporting Goods, Burlington, and Rural King. It is another property owned by Namdar and improved with Electro-Matic Visual LED lighting.
Objective for Situation
Namdar Realty Group decided to convert its interior lighting and exterior lighting to LED with Electro-Matic Visual, Inc. to significantly reduce operating costs, maintenance costs, and improve safety.
Solution
Electro-Matic and Namdar Realty Group worked together to convert their old metal halide, fluorescent, and compact fluorescent lighting to LED without interfering with day-to-day operations for over 13 properties nationwide.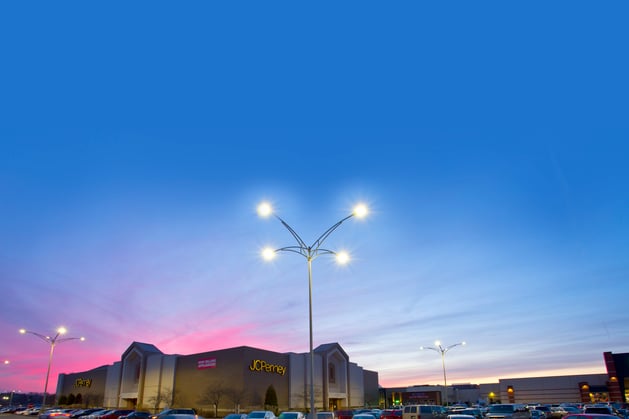 Benefits of Solution
"We are very pleased with the results of the new lighting. Not only has it drastically improved our properties, but it has also saved us a lot on energy costs. It has been a pleasure working with Electro-Matic to get us these great results. We are looking forward to continuing working together," said Jonathan Abda, Senior Financial Analyst of Namdar Realty Group.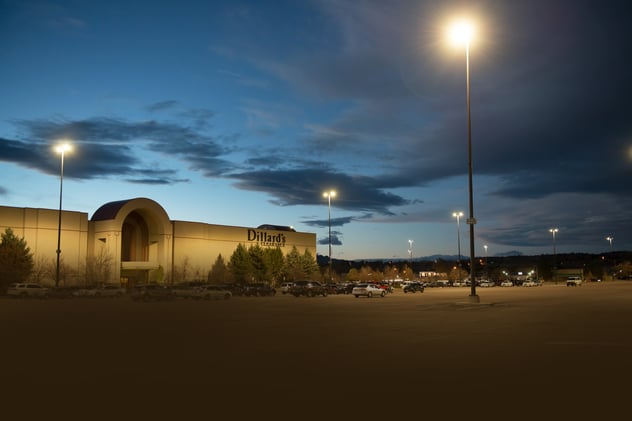 Electro-Matic is very excited to be able to work with Namdar Realty Group on their ongoing projects. We are proud to be able to provide energy savings and increased lighting levels for their mission of improving their properties for the surrounding communities. It has been a pleasure working with their team and we look forward to continuing the relationship. — Ben Riedel, Sales Engineer at Electro-Matic