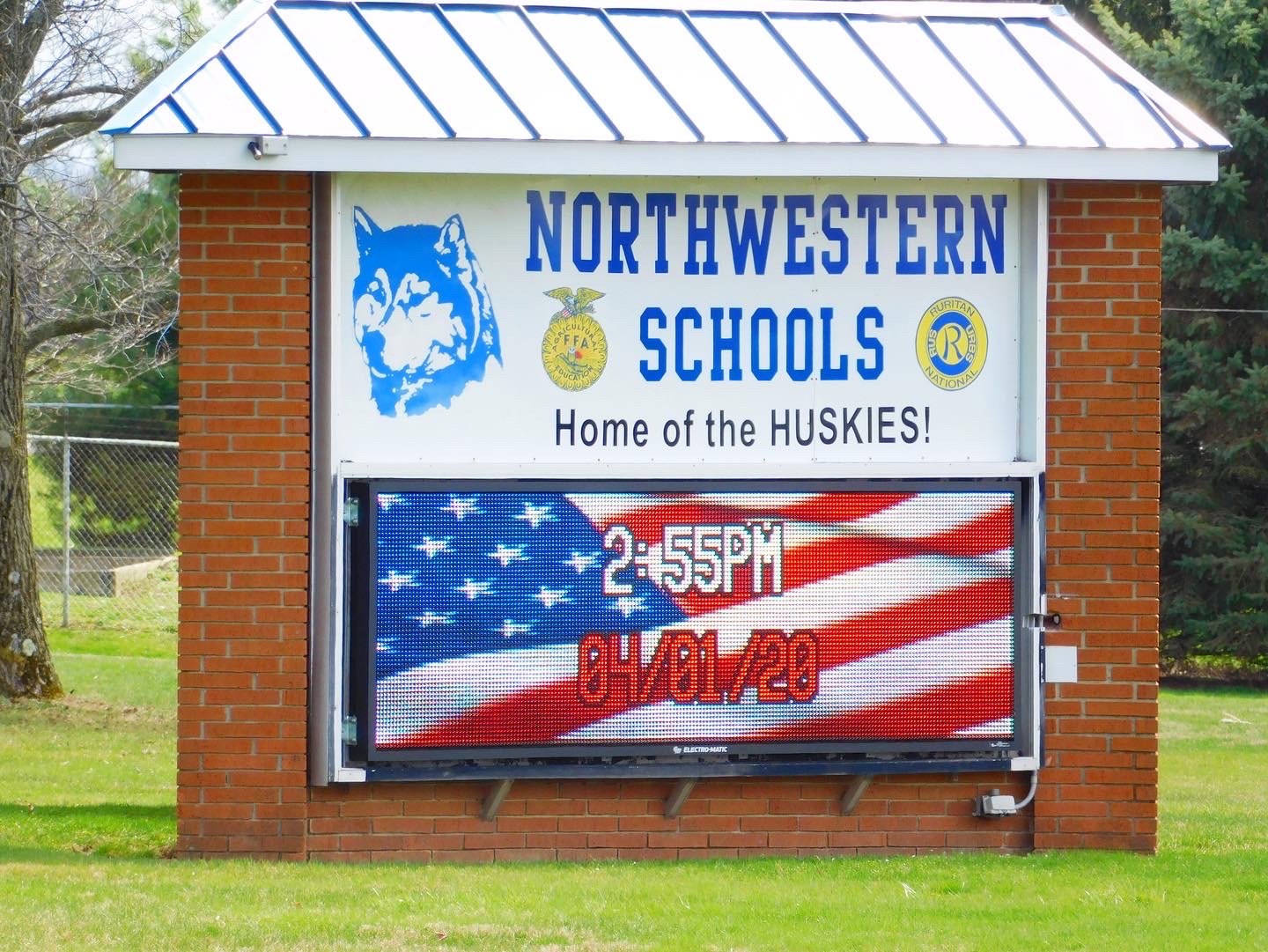 Northwestern Local Schools are one of the premier school districts in Wayne County. Whether it be fine arts, STEM programs, core foundational courses, or extracurricular activities, they prepare students today for tomorrow's opportunities.
Northwestern Local Schools experienced an electrical surge during a storm that damaged their existing signage. While their last sign did what it needed to, they were eager to replace it with a something that would be more versatile. They wanted to show more detailed graphics with more vibrant information, so they began their search for a sign company that would not only provide them with a quality product, but also provide them with ongoing technical support and service.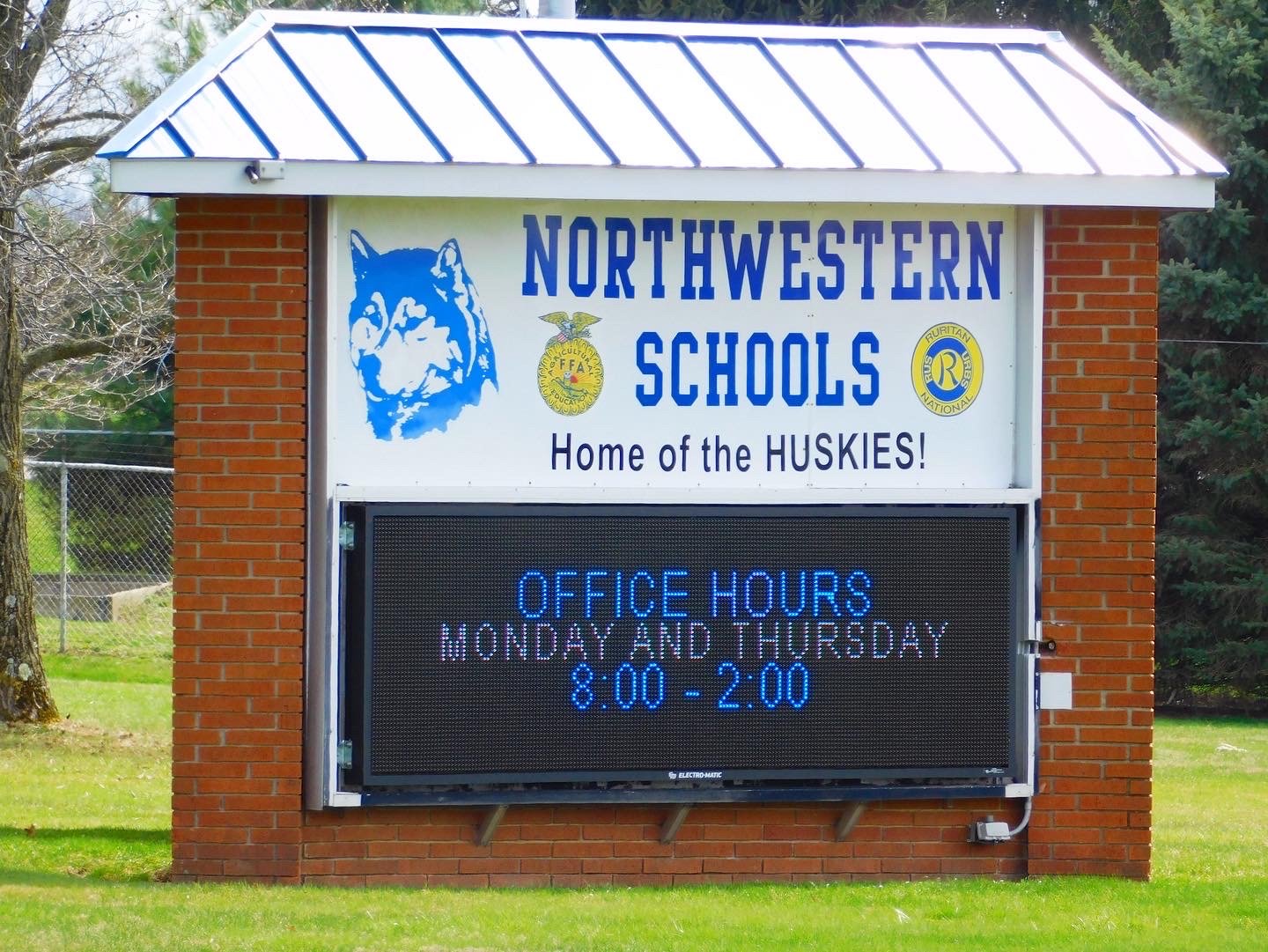 Electro-Matic's Fusion Series display provided the school with the opportunity to effectively communicate information to the school district and community. With the upgraded 16mm resolution, they were also able to show case more elaborate graphics – with images, themes, and more!
This display also provided the school with a display that was easy to service and maintain, including full front ventilation and face mounted modules so the display components can be accessed in minutes!
The Visual team provided Northwestern with more than just a sign. They also spent time with the school on initial training which gave them confidence to use the sign and create graphics with ease. Additionally, the ongoing 24/7 technical support was something that Northwestern did not have in the past.
List products and services EM used:
Fusion 16mm