Parking lot lighting design guidelines are important to consider for the benefit of the patrons at your place of business. Well-designed parking lot LED lighting can help prevent accidents, deter crime, and make your employees and guests feel more secure while still maintaining an attractive community environment. Poorly designed parking lot lighting can cause accidents, enable crime and be a detriment to a community's image.
Guidelines for Parking Lot Lighting Design
There are many considerations to take into account when planning for your parking lot and property lighting. If you are a facility manager, business owner, or developer it can be a daunting task. Where do you go to find out specific parking lot lighting standards? To get started, follow these parking lot lighting design guidelines listed below:
Know Local Ordinances and Use Community Resources
Local resources such as your city government and local lighting sales representatives can assist you with bringing you up to speed on local light ordinances. You can research ordinances and codes on your own by looking on your local government website. Frequently, the easiest way to cut through the red tape is to directly call your local city planning department and explain to them what you want to do, and if your plans are allowed by city ordinances and codes.
You may want to redesign and retrofit your existing lighting or you may be in a new construction or renovation position. These two different scenarios will likely take two separate pathways. Redesigning and retrofitting typically do not require a permit or plan to be submitted for approval to implement. New construction or a major redesign will likely require you to submit a site plan with photometric calculations in order to receive the proper permit or occupancy.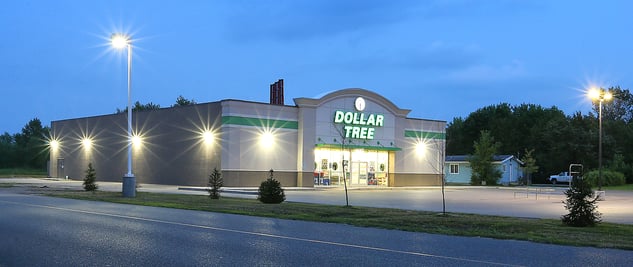 Understand Parking Lot Lighting Standards for your Industry
If you have limited resources and knowledge of parking lot lighting design guidelines, you may want to reach out to a lighting professional. Look for professional companies that have experience and consider themselves an "Energy Savings Company".
At Electro-Matic Visual, our turnkey approach to lighting solutions means we handle all aspects of your new lighting installation or retrofit. We help you choose the best financing options so you can update your energy systems with no upfront investment, and optimize your energy rebates to maximize ROI.
Know your Current Lighting Situation
Get familiar with your current lighting system to gain a full understanding of how you will benefit from a new lighting system. Many organizations that have gone through this process decide to create their own lighting specifications. This saves time, and money, and gives the opportunity to send projects out to bid for multiple solution providers based on performance requirements. Some firms have the ability to assemble this themselves and others subcontract the task to a design or engineering firm.
Electro-Matic has worked with utility companies in Michigan and throughout the nation to obtain optimal energy efficiency rebates for our customers. Our engineers work side-by-side with your local utility to fill out all necessary paperwork. and perform pre and post-installation inspections. You can get the most out of your lighting upgrades and energy improvements without wading through paperwork and tech specs.
With help from Electro-Matic Visual, you can effectively follow these parking lot lighting design guidelines that are allowed by your local government's codes, follow foundational parking lot lighting standards, and determine the best financing options so you can update your energy systems with no upfront investment, and optimize your energy rebates to maximize ROI.