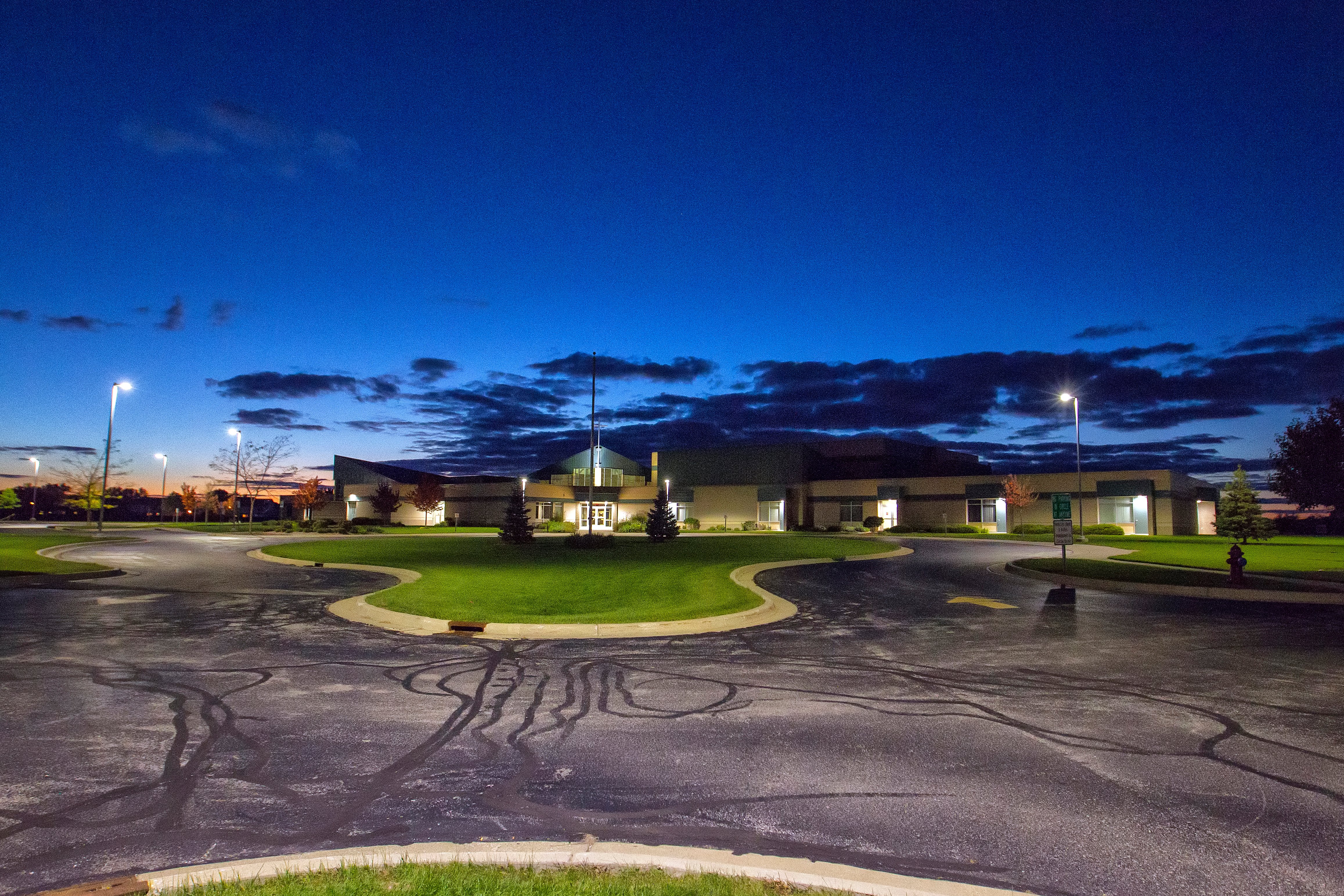 Peace Lutheran School in Saginaw, Michigan is home to almost 300 students that range from preschool through grade 8. Peace Lutheran School wanted to upgrade their lighting to improve the visibility and increase the security and the overall attractiveness of their wonderful campus. To match their needs, Electro-Matic Visual installed 60 LED lighting fixtures that included wall packs, recessed soffit lighting, and parking lot lighting.
"We are very pleased with the Electro-Matic lighting we purchased and had installed for our recent exterior lighting renovation at our school campus. The exterior lighting is much brighter now compared to the other fixtures we had installed during original construction in 2003. Certainly increased lighting levels create a more secure environment, but they also help to showcase our school at night- all accomplished with considerably less energy use!"
— Joel Keup, Peace Lutheran School-Principal/Facilities
"In addition to a great product, Electro-Matic representative, Ben Riedel, took plenty of time to help us understand the great quality and performance advantage Electro-Matic lighting have over other similar fixtures that could have been purchased from local electrical supply warehouses."
— Joel Keup,, Peace Lutheran School-Principal/Facilities
Electro-Matic Visual is excited to hear the great feedback and that Peace Lutheran School is enjoying the many benefits of our LED lighting. We are also looking forward to partner with Peace Lutheran School on future projects!
"Great product, great service and wonderful education! For me, this is what sets Electro-Matic apart from the rest. I hope to be able to use Electro-Matic Visual in future projects at both of our campuses."
— Joel Keup, Peace Lutheran School-Principal/Facilities