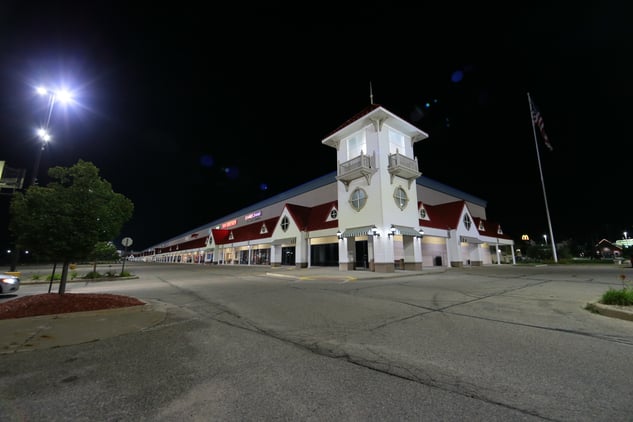 Our relationship with Namdar is strong as can be, and the project we did for Tanger Outlets property is another success story of over 100 properties nationwide that we're doing from them.
Tanger is laser-focused on creating excellence in outlet shopping because outlets are all they do. They understand what drives tenants and what motivates their shoppers, and as a result, collaborate to build unique, on-brand shopping experiences. Their expertise and excellence are legendary, along with a spirit of innovation that keeps their centers evolving.
To keep up with their high-efficiency standards, they upgraded to LED lighting to reduce energy and hours of operation in a safe way, as well as capitalize and maximize incentives and rebates for all their properties.
They are looking at us to not only improve their lighting quality and footcandle requirements on ground level to meet IES standards for safety purposes, as well to maximize energy savings of the property. The way we go about maximizing energy savings is to reduce energy consumption, not only in the lights that are being used but also in the way we control them. To put it simply, we are making sure the lights come on when it's dark, and making sure the lights go off when the center is closed.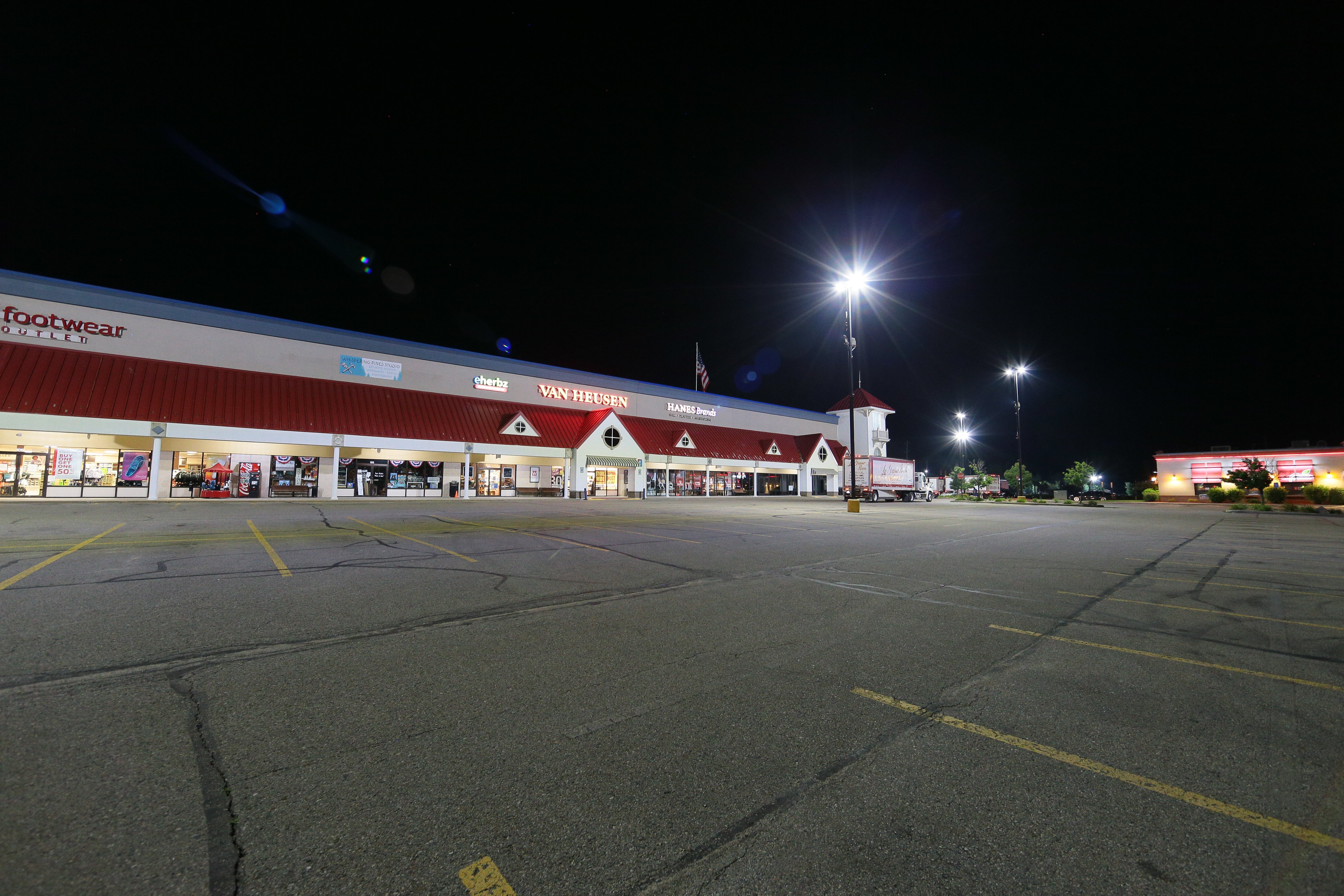 Benefits
Aside from saving them money and energy, a huge benefit to upgrading lighting comes from the employees at the property. Since installation, there have been numerous occasions of them going out of their way to shake our installer's hand to thank them and tell them how much we have helped their business. We have also been told employees are just so much happier feel safer getting to their car when doors close at 11 o'clock and have to walk to their cars at night.