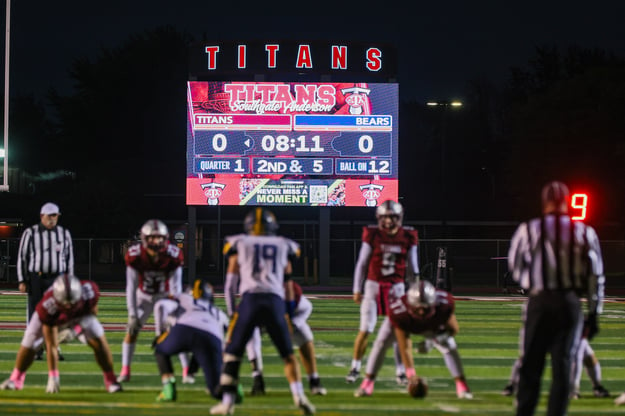 Southgate Anderson High School, located just south of Detroit, found itself in need of a modern scoreboard upgrade. The existing fixed-digit scoreboard no longer met the expectations of the school, prompting them to seek a solution that would bring a fresh and dynamic vibe to their sports events.
Project Highlights
Electro-Matic Visual embraced the challenge and embarked on a design-build journey, collaborating closely with the school to conceptualize and execute a state-of-the-art LED scoreboard. The aim was not only to replace the outdated display but to elevate the entire game day experience for students, parents, and the local community.
The scoreboard became an iconic feature visible from blocks away. This not only added a wow factor but also engaged the community, creating a sense of excitement and anticipation.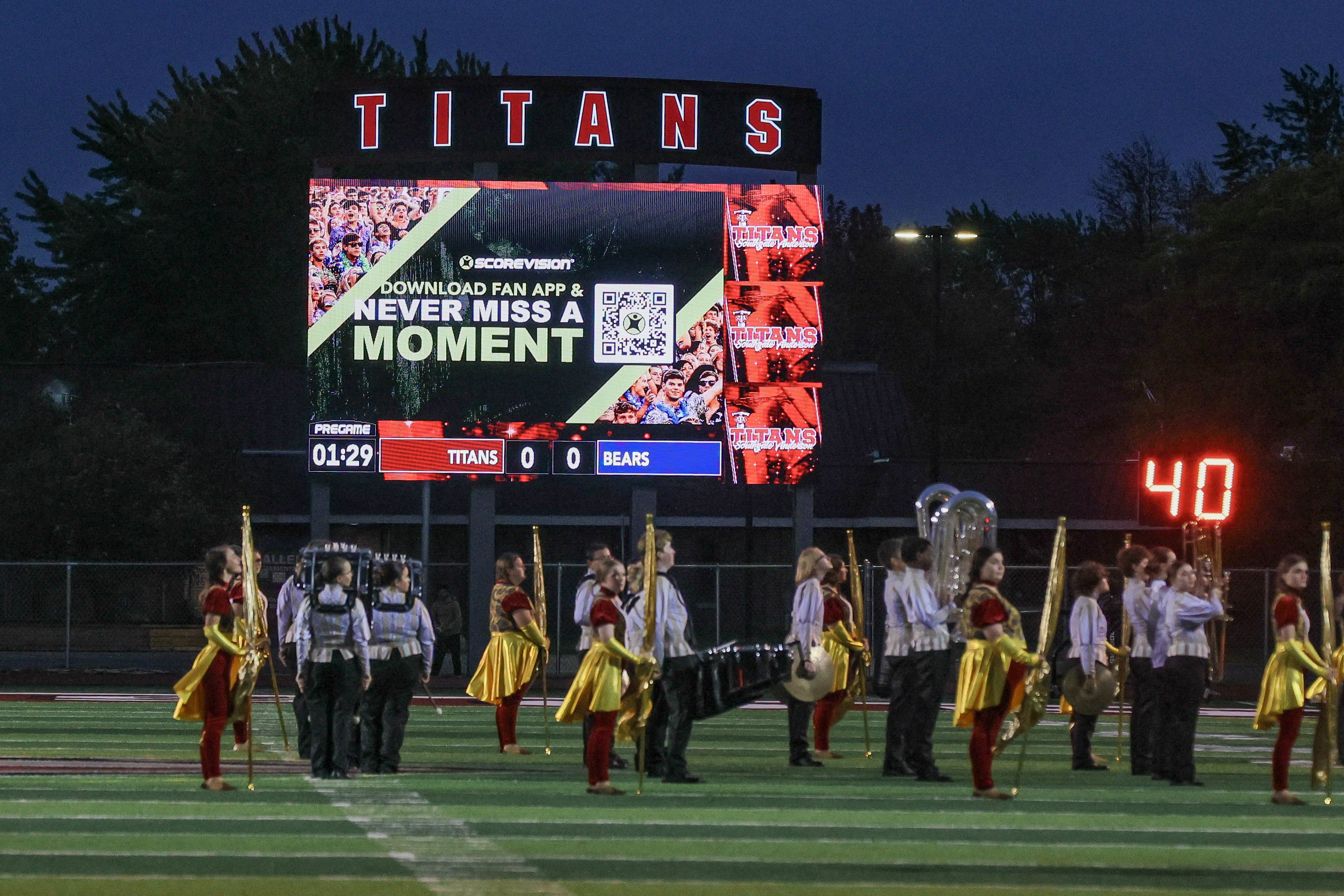 The LED display was the focal point, seamlessly integrated with ScoreVision software. ScoreVision, a key partner in the project, provided an all-in-one software solution for game presentation and management. This software allowed for live video feeds, real-time score updates, and interactive fan engagement features, enhancing the overall atmosphere during games.
Collaborative Effort
EM Visual didn't work alone on the project. Collaborating with DeHondt Electric, LaVanway Sign Company, and Thumb Audio/Video, resulted in a scoreboard that surpassed expectations.
Companies that Assisted with the Project:
Thumb Audio/Video
DeHondt Electric
LaVanway Sign Company
Community Engagement
Southgate Anderson High School's vision extended beyond the scoreboard itself. The goal was to actively engage students, parents, and community members in the game day experience. The integration of ScoreVision's software not only displayed scores but also facilitated in-game promotions, graphics, and even a dedicated fan app. This comprehensive approach succeeded in fostering a sense of unity and excitement within the community.
LED scoreboards are great for providing not just a product but an experience shines through, setting a high standard for the intersection of technology and community engagement in high school sports.