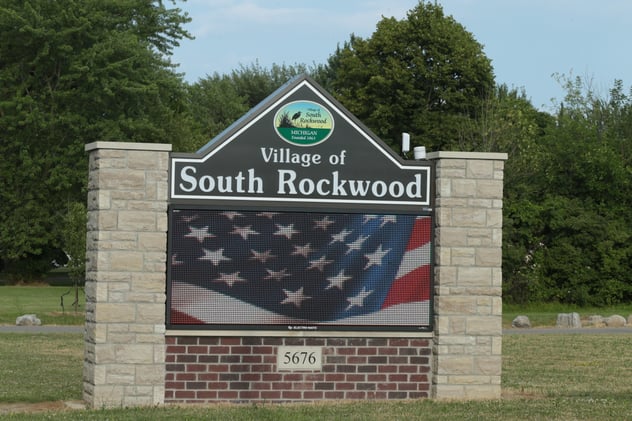 Customer
The Village of South Rockwood is a local government office in Berlin Charter Township, on the southeast side Michigan.
The Situation
The Village wanted to improve communication with their community through the integration of an LED Sign. The best place for the new LED Sign was in front of their municipal building that is also shared with their local library.
Technical Situation/Analysis
Electro-Matic Visual was asked to attend two Village board meetings, along with Mr. LED, to answer questions related to Electronic Message Centers (EMCs), and how to control them. From there, it was up to our Visual team and Mr. LED to completely design a sign structure that would satisfy the Board's needs.
Objective for Situation
The Village's objective for the situation was to increase awareness of community-based announcements and events.
Solution
At the two Village meetings, we advised the board of all the advertising benefits, and helped them write a specification to bid the job out. While there, we were able to demo the product, answer questions directly, and explain how to control the display to their liking.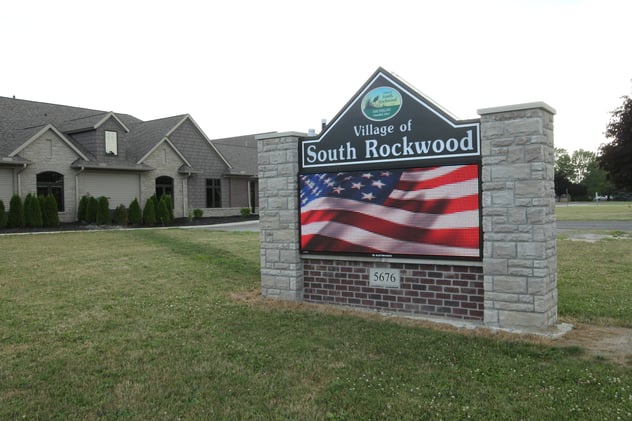 List of Electro-Matic Products and Services Used
Our Visual team used a 16 MM Double Side 4' x 8' Fusion that was 60 x 144 pixels.
External Companies that Helped on the Project
Mr. LED.
Quotes/Testimonials
"I have to give it to Mike Richardson of Mr. LED. This project required a lot of formal meetings with Village Officials as they pursued the project from a ground up mentality. I was happy that Mike won the bid after putting so much time into the project." Jason Sluyter, Electro-Matic Visual
"I needed a lot of technical presentation support and Electro-Matic stepped up in a huge way on multiple occasions. I was thrilled when I was awarded the job." Mike Richardson, Mr. LED
If you would like to learn more about LED Displays and how it can fit into your business visit:
visual.electro-matic.com