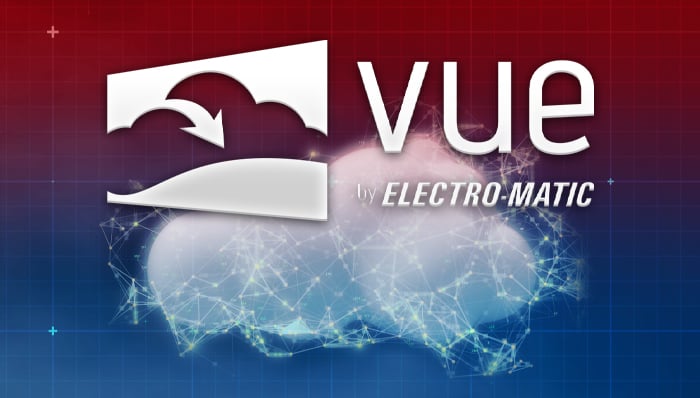 VUE software by Electro-Matic is an online cloud-based software program compatible with all operating systems for anything including electronic message centers, to LED video walls, televisions, menu boards, digital billboards, and more. This new software contains countless features that are all extremely user-friendly.
Customizable Content
Creating and uploading content for your LED displays has never been easier. With Vue Software, you are able to use pre-made templates as they are, customize them with your own designs, and/or create content completely from scratch.
Explore the creative freedom of when choosing text font sizes, colors, fonts, placement etc. Vue provides a full matrix or spectrum of colors, as well as the opacity, or RGB value if you're looking for specific branding colors. Once you have a message that you like simply click export image, and that will be saved into your media management folder.


Content Library
Electro-Matic offers a vast library of free content to use on your LED sign. To view this content visit the following link. You can also find the graphics in Vue Software by clicking MEDIA MANAGEMENT > TEMPLATES.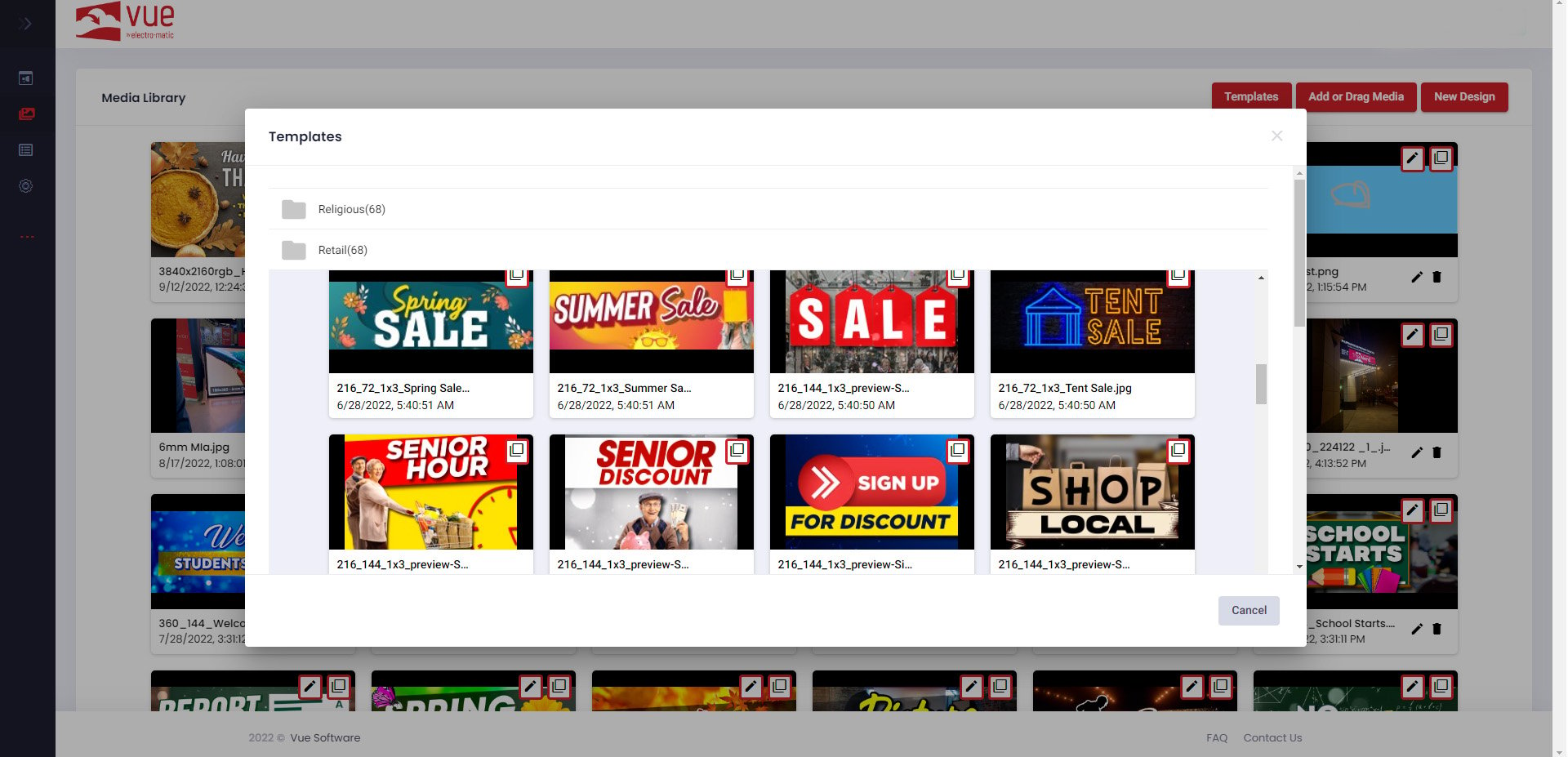 Media Management
VUE Software also allows you to create and save multiple playlists for your display content. You have the ability to change the name of your playlist, the transitions, and the default length of time for each message.


When it comes to actually displaying content to your LED, you are able to schedule your messages to play immediately, or schedule specific messages to play certain days and times. Choose certain dates, days of the week, as well as beginning and an end times for you.