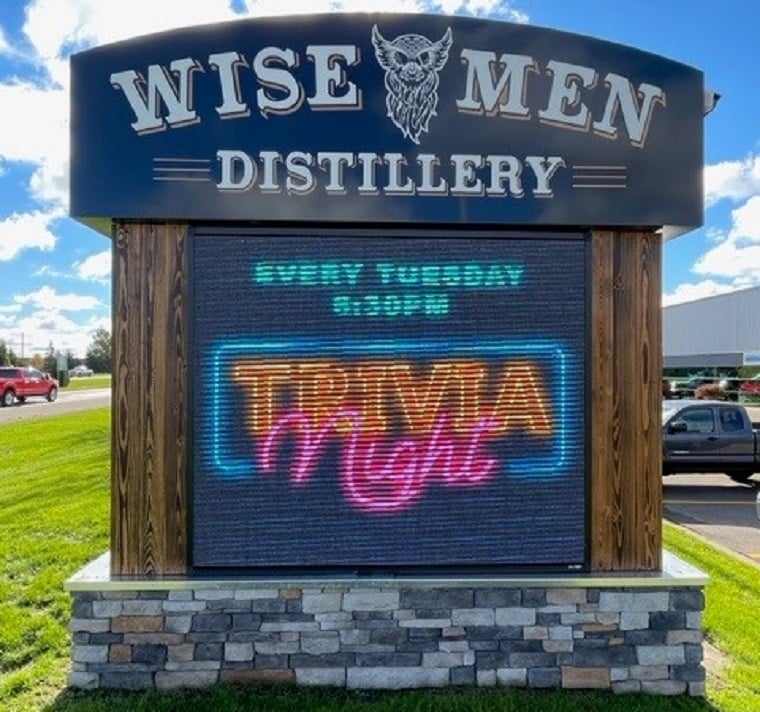 Wise Men Distillery started with three friends, a dream, and a passion for quality spirits. Taking that passion, the three started experimenting with a 100-gallon still. After painstakingly numerous tastes and tinkering, they produced a moonshine that was not only drinkable, but enjoyable. They quickly realized that the key to a crafting a great tasting spirit is to start with real, pure ingredients and to find each spirit's sweet spot through a custom distillation method that leaves you with an exceptionally smooth, flavorful spirit.
Wise Men Distillery wanted an outdoor LED display that could advertise happy hours, sports games, trivia nights, specials, and other fun things going on at their facility in an eye-catching way.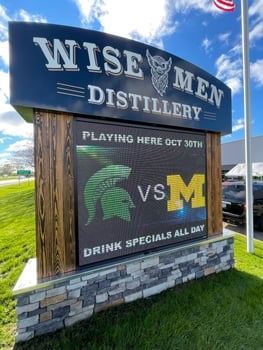 Appearance Products Inc. in Grand Rapids, MI is a one stop shop for all commercial business signage. Their professional sign design and sign fabrication allows them to stream line the entire sign process, ensuring quick and on budget delivery that leaves customers highly satisfied.
Together, Electro-Matic Visual and Appearance Products Inc. provided Wise Men Distillery with an LED sign perfect for all of their needs.