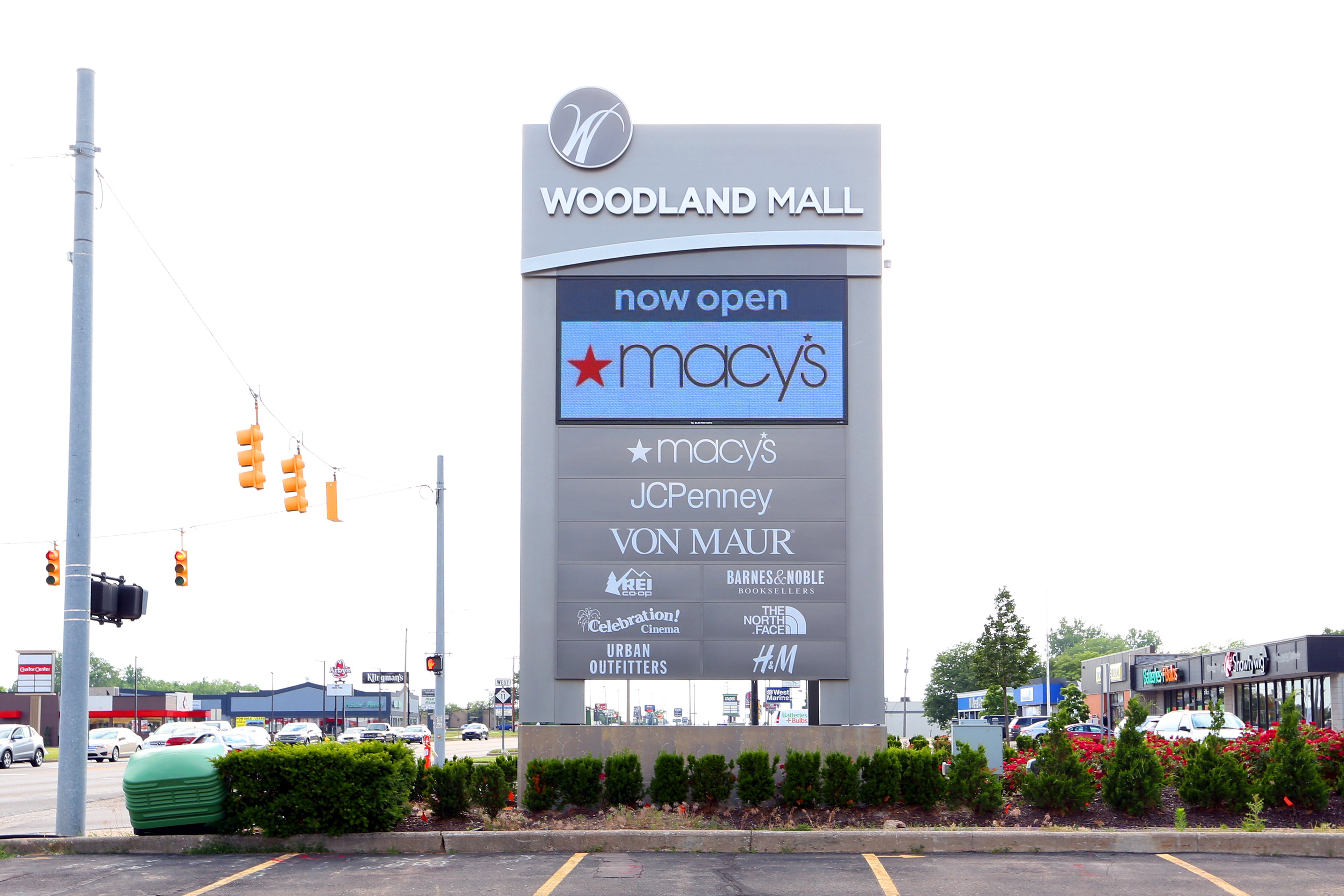 Woodland Mall is a premier shopping and family destination in Grand Rapids, Michigan. Convenience is prioritized with services including children's play area and free cell phone charging stations. They offer shopping for day-to-day needs like affordable and high-end clothing, home decor, jewelry, and children's clothing as well as a quick bite in the food court or full-service dining. Woodland Mall hosts many free events and programs for the community and families to enjoy year-round.
Rebranding with New Electro-Maic LED Display
Woodland Mall was undergoing a big rebranding project—adding stores like Von Maur and getting all new signage with Advanced Signs. Because of the warranty that Electro-Matic Visual offers, and the fact that we are a made-in-Michigan personalized service with the best overall value regarding pixel pitch and pricing overall, Advanced Signs brought us in on the project.
Their 20mm Watchfire display was replaced and upgraded by two 6x10 foot, double-sided, Electro-Matic 11mm Fusion Displays and put at both main entrances to the mall. With their new Electro-Matic Fusion products, Woodland Mall is able to control and send pre-made content from their marketing department to both sides of the display simultaneously from anywhere at any time. All of EM Visual's Outdoor LED displays to include a cellular modem with a lifetime Verizon wireless contract that provides a secure 4G LTE connection that guarantees access to your sign no matter where you are.
The new signs have been a major upgrade from what they had previously. The higher resolution allows for not only more detailed content but better-looking content overall. The content they can put on their looks a lot better.