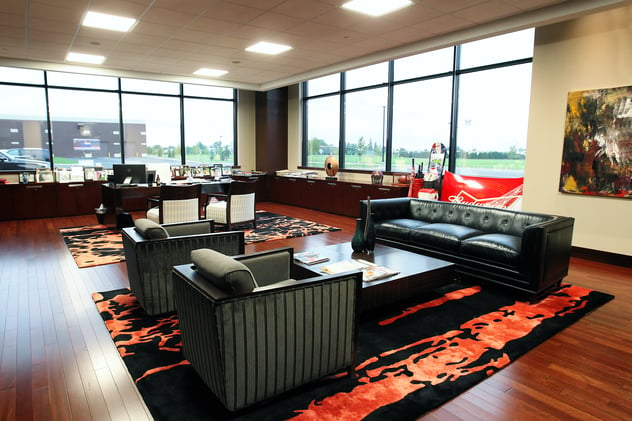 A major lighting upgrade can have obvious benefits, but still warrants a small amount of analysis before committing to the upgrade. Before a commercial lighting retrofit or upgrade, ask yourself the following 10 questions to give you some metrics of success of the upgrade.
What Is the Purpose and Condition of the Current Lighting?
A general walk through your site and taking some notes is a great start to the process. Each area may have different purposes as well as OSHA requirements.
Is My Current Lighting Enough?
Make note of any area you are unsure of in regards to light levels. Your lighting professional should be able to assess the actual lighting level using a light meter in foot candles and then make recommendation based upon that areas application. If there are no specific requirements or company specifics you lighting professional should be able to make recommendations based upon Recommended Practices published by the Illumination Engineering Society of North America.
There are other factors to consider such as safety, aesthetics, employee satisfaction and employee productivity.
Why Am I Considering an Commercial Lighting Retrofit Project?
What are the reasons you have an interest in upgrading your facilities lighting? This is the outline you will used to determine your goals. For example:
Infrastructure is outdated and inefficient.
Spending too much money on replacement bulbs, energy and maintenance.
Employee accident blamed on poor lighting conditions.
Cars in your dealership parking lot are being stolen or damaged
What Are the Goals for the Commercial Lighting Upgrade?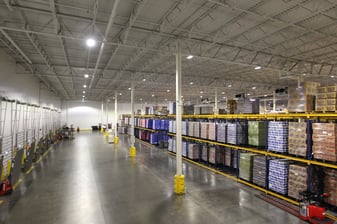 As mentioned above, use the reasons why you are thinking of upgrading to determine your goals for the project. For example:
New lighting to be brighter and more efficient with a goal of 50% energy reduction.
Reduce material costs, energy costs and maintenance. Note your expected savings.
Eliminate any potential risk for issues with lawsuit or fines from OSHA. Get in compliance.
Add more light in security risk areas and install occupancy sensors for added deterrent.
What Are My Lighting Options?
The latest technology is LED Lighting. There are many form factors available and varied performances. Selecting a product can be a very time consuming task. A lighting specialist will help you through the maze of products and can narrow down the list of vendors. See more about selecting a lighting contractor below. At the very least choose product that is Energy Star or DLC certified. Most of us are familiar with the Energy Star label and what that means. It offers a consumer's comfort that the performance listed on the product label is accurate and verified by a third party. Energy Star does not cover outdoor lighting however, The Design Lights Consortium (DLC) does.


What Is My Budget?
So how much money do you have to spend? This may have something to do with the projected amount you will be saving from the lighting upgrade. Do you have a formal process to follow to request or budget? Do you have a specific payback period you are required to adhere too? Knowing this information before meeting with your lighting contractor will help with your product selection as well as optional financing.
What Financing or Incentives Do I Have?
Using products that are labeled Energy Star or DLC also offers another benefit. Many electrical utilities offer rebate incentives to make the change over to more energy efficient lighting. Most require that you use a product that has one of the labels to be eligible. Your lighting professional can assist you with the process or read our separate blog on incentives.
There are many other financing options as well. Your lighting professional should have a good understanding and sources for alternate financing. For a detailed list of options, read our blog.
How Do I Find and Select a Lighting Contractor?
A great way to find a qualified lighting contractor is to seek out trade ally's via your local utility. Most utilities have energy efficiency programs that include outreach. They provide training to contractors on the program and incentives. If you do not have a utility with a program then personal referrals or a quick search on the web can lead you to a list of people to call. Not all contractors are qualified. See below for what you should ask for.
What Should My Lighting Contractor Provide?
Site audit and interview asking for your needs, requirements, goals etc.
Assess what you have, counts, current controls, voltage, wattage etc.
Lighting analysis with photometric analysis and lighting schedule.
Proposal to include lighting schedule, cut sheets, ROI and or cash flow analysis, Incentive rebates, Install costs, removal of old fixtures and financing options
References
Assess Your Goals.
Go back to your outline and goals you wrote. Have a formal meeting post install to access that all your goals were met.