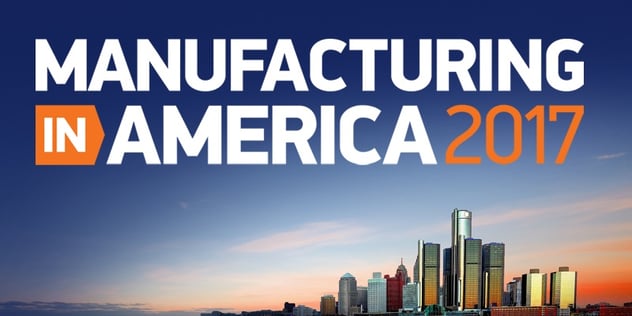 Manufacturing in America (MiA) has been a dynamic technology transfer event for manufacturing executives, engineers, facility managers, operation managers, and energy managers for over a decade. MiA is the largest event of its kind in where industry leaders gather to learn about advancing technologies in the automation, energy, and manufacturing industries. Come navigate through the Marriott in the Renaissance Center in Detroit, MI to talk with industry experts, discover opportunities to improve your business and have fun doing it.

Manufacturing in America provides a unique atmosphere for attendees and exhibitors to network with other experts, within their respective fields. With over 40 exhibitors, Manufacturing in America naturally creates an interactive learning experience for both attendees and exhibitors to showcase their latest ideas and happenings.

This year Manufacturing in America will provide over 100 seminars with topics ranging from "Latest Innovations in LED Display Products" to "Creating and Successfully implementing a Lighting Upgrade Project" and "Best Practices for Architects and Engineers for Specifying LED Lighting and LED Displays". With a wide variety of seminars you will be sure to learn something over this two-day event.
To register for Manufacturing in America 2017 please visit
:
attendmia.com