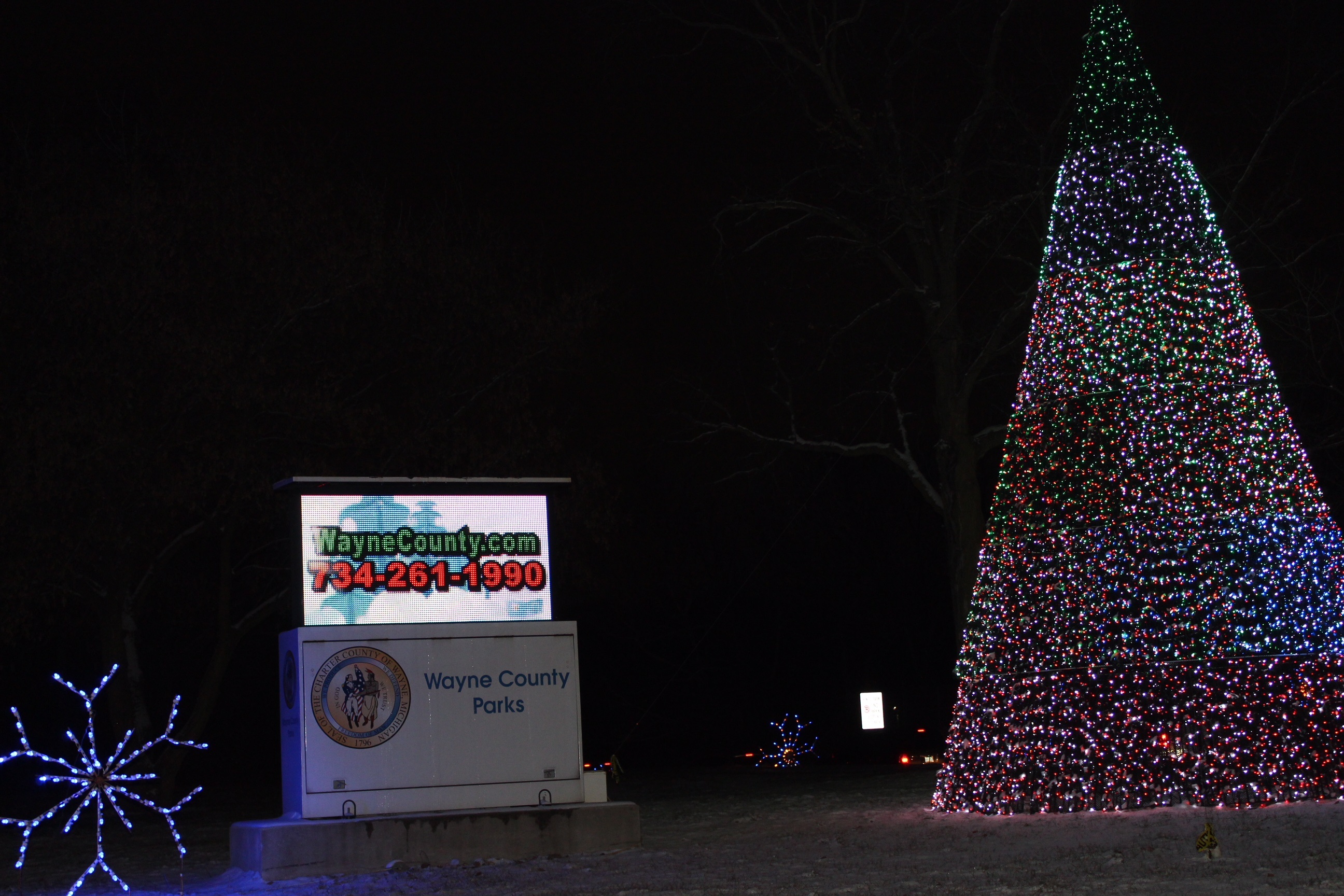 Customer
Wayne County Parks is a division of Wayne County Public Services that is committed to enhancing the quality of life for families and citizens of the 43 communities of Wayne County. It hosts numerous events throughout the year.

Background
One event in particular includes the Lightfest, which takes place at Hines Park. The Lightfest is the Midwest's longest drive-through holiday light display, stretching approximately 4.5 miles, featuring more than 47 giant animated displays, and more than one million lights!
Objective
Outside of their website, print, and banners, Wayne County Parks had no way to display news or any other important park information. They wanted a better way to communicate the dates and times of not only their annual Lightfest event, but all of their events year-round.
Solution
The LED Sign chosen from Electro-Matic Visual was actually the same design as one of our trailer demos, but with an additional custom wrap. This allows Wayne County Lightfest the flexibility to put their sign where they want during peak hours, or move its location for different events. For further assistance throughout the year, Electro-Matic provided a permanent 16mm LED sign on the Hines Park premises as well.
Benefits
The information on the upgraded LED display helped the line to move faster and more efficiently—making the experience for everyone much more enjoyable. Considering this is a seasonal operation for Wayne County Parks, they are able to transfer the sign to other events in the spring, summer, and early fall.