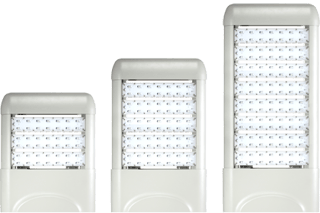 Modular design, or "modularity in design", is purposely designing a particular process that can be broken down into smaller parts or sections and can be integrated into different systems or can be created individually.
A modular design creates a reduction in cost and allows you to be more flexible in design. Having modular design benefits you by lowering your costs because of minimal customization and shorter time needed to become familiar with the products. Modularity offers other benefits such as augmentation (adding new solution by merely plugging in a new module), and exclusion. One useful application of modular design is with modular LED lighting.
Modular LED Lighting
A great example of a modular design is the latest modular LED lighting systems available in the market today—specifically through developments in the high-powered arena. Manufactures are able to produce solutions with fewer SKUs, less production changeover, and reduced operating costs. Here at Electro-Matic, we modeled our own flagship product lines after this concept.
Electro-Matic's AP and AR Series luminaires are based on an innovative modular design that address three challenges in LED lighting:
Optic Control
Incremental Power/Lumen Output
Heat Dissipation
A patented die cast frame has the capabilities of holding one to ten light bars, allowing designers to configure each luminaire to match specific lumen and photometric specifications. Each light is made of an LED optical array that is connected to an extruded aluminum alloy heat sink. The heat sink provides exceptional heat dissipation and separates the LED array from an independent electrical chamber. This revolutionary modular design allows for passive bar cooling and the self-cleaning design eliminates any degrading issues with dust or moisture.
Modular LED Lighting Advantages
The system of light bar modules lets us offer power serialization in 30-watt increments up to 300 watts effectively in ten different luminaries from the same product. The advantage? Simply specify the number of light bars required to deliver the lumens you need to different targets from different heights or for different purposes. Learn more about the use of LED lighting in industrial settings. Gain additional efficiency across the whole lighting project with the same look, the same performance, the same serviceability from the same manufacturer in the same delivery. The end result is a highly configurable product that can meet a wide application requirement.
The advantages are numerous. Some examples are listed below:
Save money through less variety in parts and product range
Increased reliability by limiting time spent on design, the way parts are assembled, and utilizing the simplicity of the product
Simpler parts replacement due to being able to replace them without actually changing other parts on the product
Quicker and easier evolution of products
Faster deliveries due to improved efficiency of modular design throughout the manufacturing process
Consider implementing modular design and lighting to your business. The time and money saved, along with increased efficiency will make up for the product and installation costs. Contact Electro-Matic if you have any questions about how modular LED lighting can be implemented into your workplace.