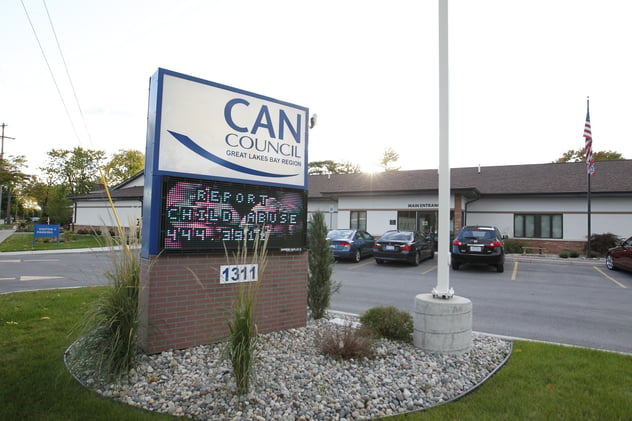 For over 30 years CAN Council has been serving Saginaw County to build communities where children are free from abuse and neglect. With such important messages, CAN Council decided it would be best to install an LED sign from Electro-Matic Visual to help spread the importance of their cause.
CAN Council has to be active in the community, much like other businesses, to make a difference and to spread awareness to the public. This is where their new LED sign board will stimulate the amount of people that know about their upcoming events and recent news. From events they do with their local hockey teams, to spreading holiday cheer, to displaying a powerful and impactful messages, CAN Council takes full advantage of spreading their message to the community with their LED sign.
CAN Council has been making an important impact in their community for over 30 years and Electro-Matic Visual is proud to help communicate their vision and stimulate their business goals.
If you would like to learn more about Electro-Matic Visuals LED signs please visit:
visual.Electro-Matic.com