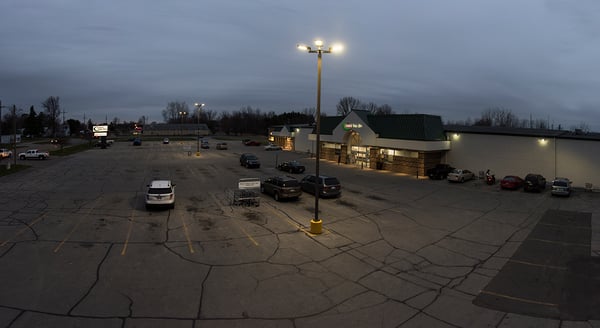 Central Shop Rite is a small-town grocery store that has been serving the local community of Vassar, Michigan for over 75 years. They have Deli and Bakery experts ready to serve customers with quality Kretschmar deli items and fresh, baked–from‐scratch donuts available daily. Central Shop Rite also offers fresh and delicious deli platters and custom cakes and cupcakes for any event you may have coming up. They are known for their well–stocked shelves and top–quality products like fresh Natural Angus beef and their own smoked meats and store–made brats in their Meat department, as well as their special Craft Beer section, local favorite Koegel's quality meats, and most importantly all the smiling cashiers and convenient carry–out service every day at checkout.

Before working with Electro-Matic, the placement of their light poles in the parking caused a lack of light control and were not providing enough light with traditional HID lighting. So much so, customers began complaining about the light levels being too dark. The HID light fixtures they were using had too low of wattage, and the fixtures were so old that they were admitting a light loss factor of 50%, which is 30% higher than average.
Improving their LED Parking Lot Lights
To help Central Shop Rite increase light levels in all areas of the parking lot, Electro-Matic drew up a photo-metric drawing of the lot. We used a high powered LED fixtures with various optics to control the light spread evenly throughout the entire parking lot.
The customer reduced increased light levels by 2/3 and decreased his energy consumption by 2/3, which is a little different than the 2/3 energy reduction and 1/3 increased light output we typically see from lighting projects.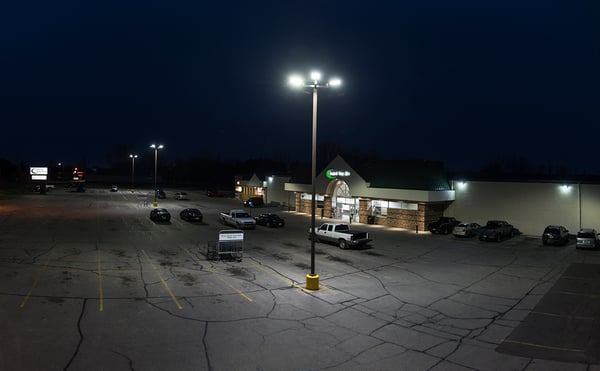 List products and services EM used:
EM AP Exterior Pole lights.