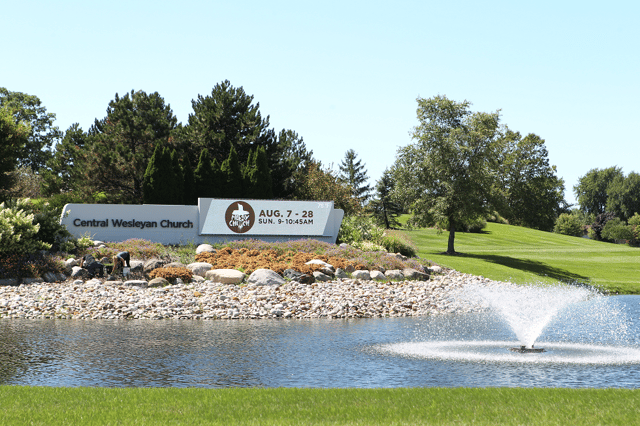 Central Wesleyan Church is based out of Holland, Michigan and has four other physical campuses and an online campus with the common goal of meeting new friends, building lasting relationships and finding your life's purpose. This massive facility in Holland is hard to miss and especially with their new LED message center.
Electro-Matic Visual's LED message center compliments the wonderful 100-acre property and landscape that this church resides on. The full color display helps inform the thousands of people that attend Central Wesleyan every Sunday of events, shows, gatherings, worships, baptisms, youth programs and more.
"Electro-Matic Visual has been a great partner for us. The new sign really helped to reach our community and it looks fantastic. The customer service is also top-notch." -Dwayne Dreyer Facilities Manager, Central Weslyan Church
The high traffic, residential area, with the surrounding high schools makes the LED display an ideal spot for the community and the church.

Electro-Matic Visual is glad Central Weslyan Church is enjoying their new sign and displaying great content to go along with it.