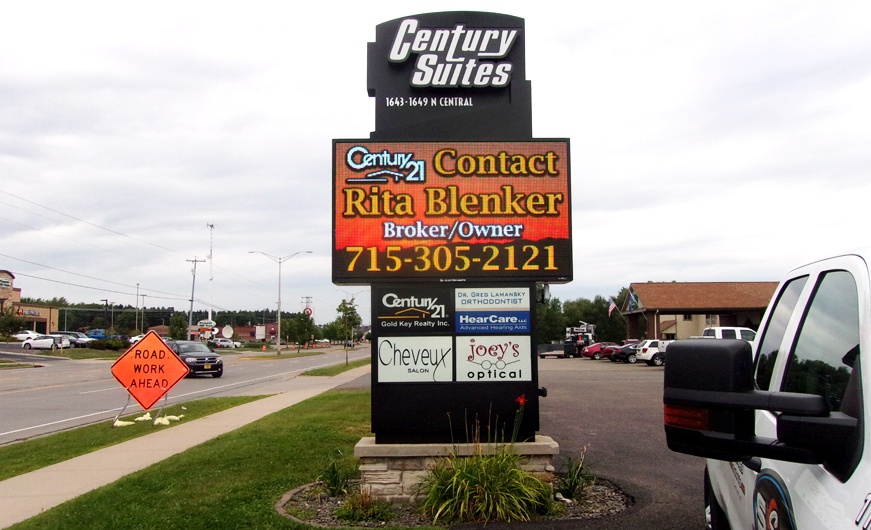 Century 21 located in Marshfield, WI previously had an LED digital display, but with an unfixable large malfunction the LED sign was out of commission. In need of new LED display Stratford Sign Company and Electro-Matic Visual were able to replace the old LED display with a new Fusion LED display.

Stratford Sign Company looked no further than Electro-Matic Visual, who had just released their high quality Fusion LED display. With perfect timing Stratford was able to install this 11mm sign instead of the originally planned 16mm with minimal price difference.

"The new 11mm Fusion display from Electro-Matic Visual was our best option because we were able to provide the end user with a great looking and performing product at a competitive price." – Craig Kirsch, Stratford Sign Company, Operations Manager

The upgrade to an 11mm pixel pitch will benefit Century 21 as they plan to show off their excellent inventory of houses to passing traffic. With a better picture, the detail of the houses will be more impactful to passing traffic.