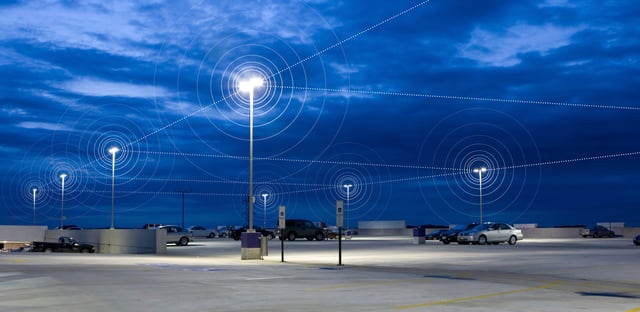 Smart lighting is designed for ultimate energy efficiency and is a great compliment to LED lighting. Smart lighting wireless controls are the next big step to further benefit from LED lighting. Electro-Matic Visual's wireless controls and application experience can enhance energy savings with LED lighting. These wireless controls allow dimming profiles to optimize energy consumption with lighting requirements and is just one of many ways smart lighting can optimize your ROI on LED lighting.

Smart lighting also includes motion-sensing controls and when integrated correctly with LED lighting the savings can be even more substantial. Motion sensing can be paired with wireless on/off control to automatically turn off individual lights or sections of lights. Motion sensing is also an ease of mind technology. Since the lights are turned on with motion and turned off with lack of motion, you no longer need to worry about shutting down after the day or setting up timers.

Smart lighting allows you to get numbers and reports on current draw, hours of usage, voltage functions and other data so you can see what areas you can improve on to maximize your lighting efficiency for your application.