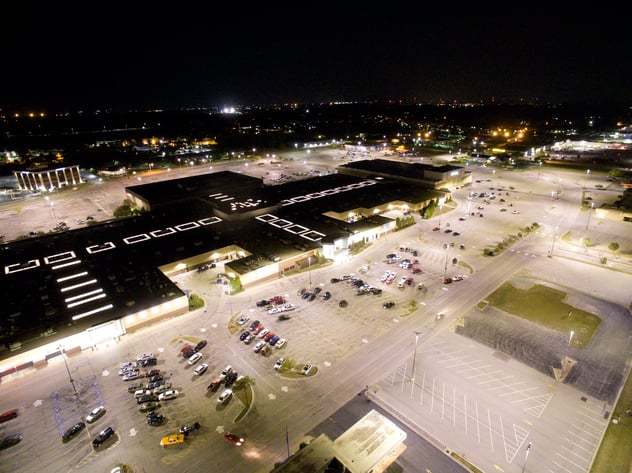 Fashion Square Mall of Saginaw, MI employs over 1200 retail employees and has been doing so since its opening in 1972. Fashion Square Mall is home to popular department stores, apparel stores, fine jewelry, specialty stores, and sporting good stores for people in the Great Lakes Bay Region. With the expensive operation costs that running a shopping center brings,Fashion Square Mall decided to
convert to its interior and exterior lighting to LED with Electro-Matic Visual to significantly reduce operating costs.
When Electro-Matic Visual operated an energy audit they communicated with Fashion Square Mall that their estimated savings on a 32-day billing period they would be $4,800. Now that the project has been completed the property owners have been excited to see a 71% reduction in lighting energy levels and have confirmed that in reality they have been saving $6,200 on a 32-day billing period.
In addition to Fashion Square Mall's significantly reduced lighting expenses Fashion Square Mall was qualified for lighting rebates in which they were an estimated $71,200 and was then confirmed they would receive $74,800 in rebates.
Not only is Fashion Square Mall receiving great monetary benefits from
Electro-Matic Visual's LED Lighting
, but they are also receiving better performing lighting. Their interior and exterior lighting levels have improved by 33%, making their premise more attractive, safe and profitable.
"I was amazed with the color temperature of the LED lighting and how consistent it was throughout our property, it really adds a valuable feel. We are already seeing the benefits with our new LED lighting and between the consistency, noticeable brightness, and energy savings. We are more than satisfied with our upgrade." – Paul Martian, General Manager, Fashion Square Mall