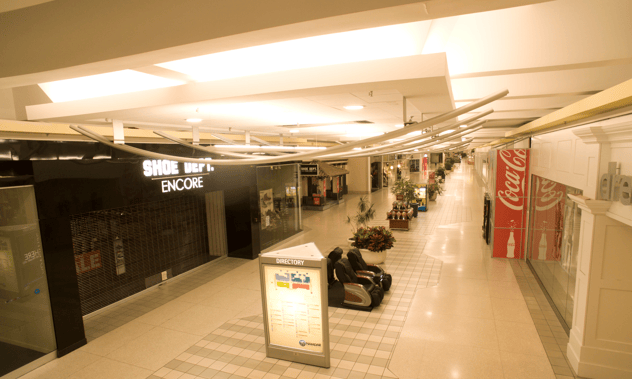 Fashion Square Mall of Saginaw, MI, as we have talked about before, has
installed both interior and exterior LED lighting
to improve their facility and reduce their operating costs. In this post we will focus on just the interior application and what benefits are being seen from converting from LED lighting.
The obvious benefit that Fashion Square Mall is seeing is their operation costs is significantly reduced, both their exterior and interior LED lighting and is saving them $6,200 on a 32-day billing period. Just from upgrading their lighting to LEDs they will see savings of roughly $74,400 annually.
The LED lighting upgrade by Electro-Matic Visual and Fashion Square Mall not only just reduces operating costs. LED lighting has proven
effects on buying behaviors
and overall better customer experiences. Shoppers now experience a brighter shopping center, promoting a more positive and energetic atmosphere.
The in-depth photometric analysis of Fashion Square Mall performed by Electro-Matic Visual evaluated the proper lighting levels and balance to show off the architecture within the shopping center. The new interior LED lighting will make customers feel safer, lengthen their stay, buy more and generate repeat business.