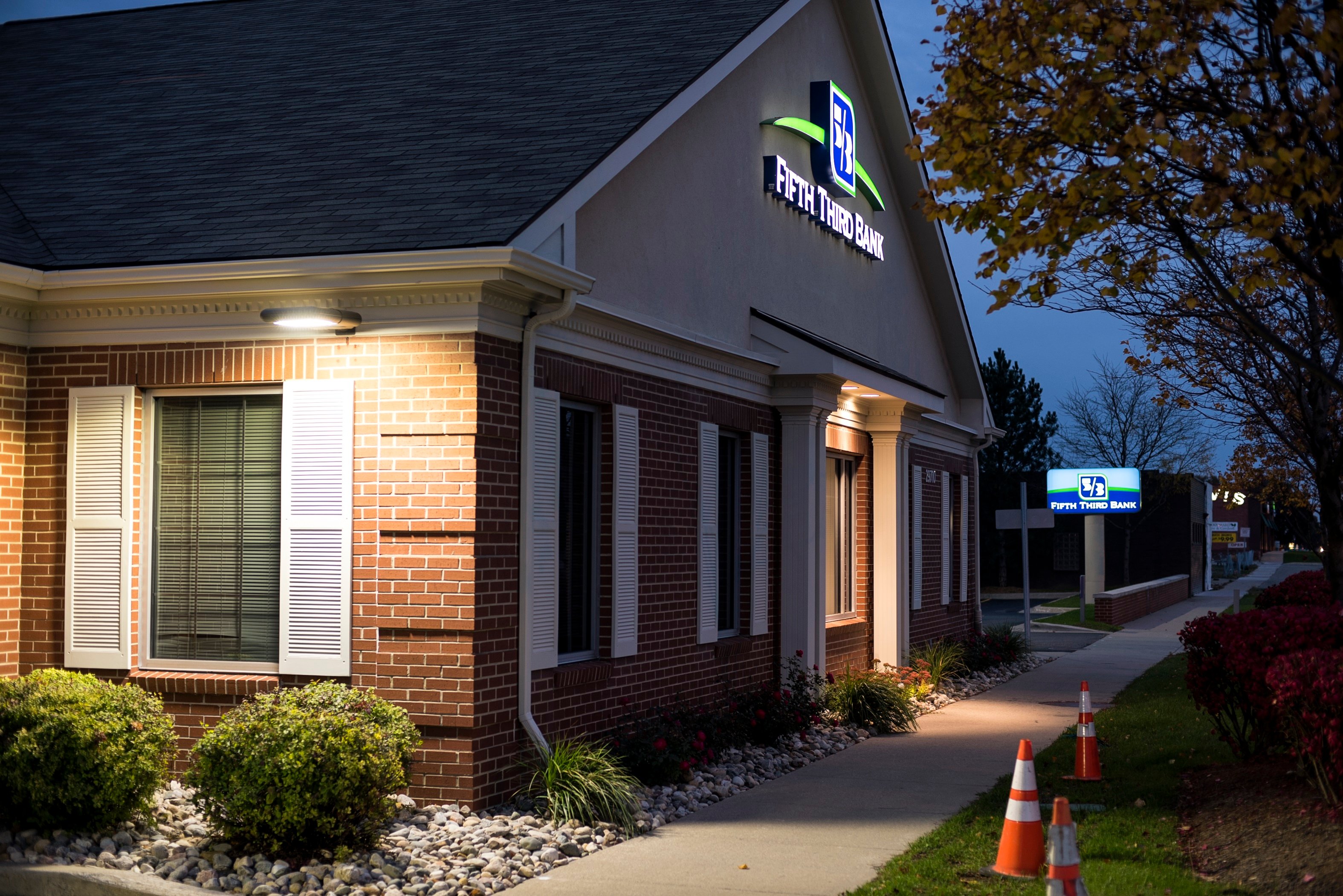 Customer
Fifth Third Bank headquartered in Cincinnati, Ohio, operates over 1,000 branches in Ohio, Kentucky, Indiana, Michigan, Illinois, Florida, Tennessee, West Virginia, Georgia, and North Carolina.
The Situation
Fifth Third Bank was looking for a better way to enhance the lighting in their parking lot and drive through areas. Helping their customers feel safer, while improving the look of their branch location.

Technical Situation/Analysis
The old lighting at this Fifth Third location consisted of traditional metal halide and high pressure sodium lighting.
Objective for Situation
Fifth Third not only wanted to enhance the ambiance of their parking lot, but also help brighten up the drive through and back door entrance to the bank for their employees. They were wondering what it would take to make those improvements.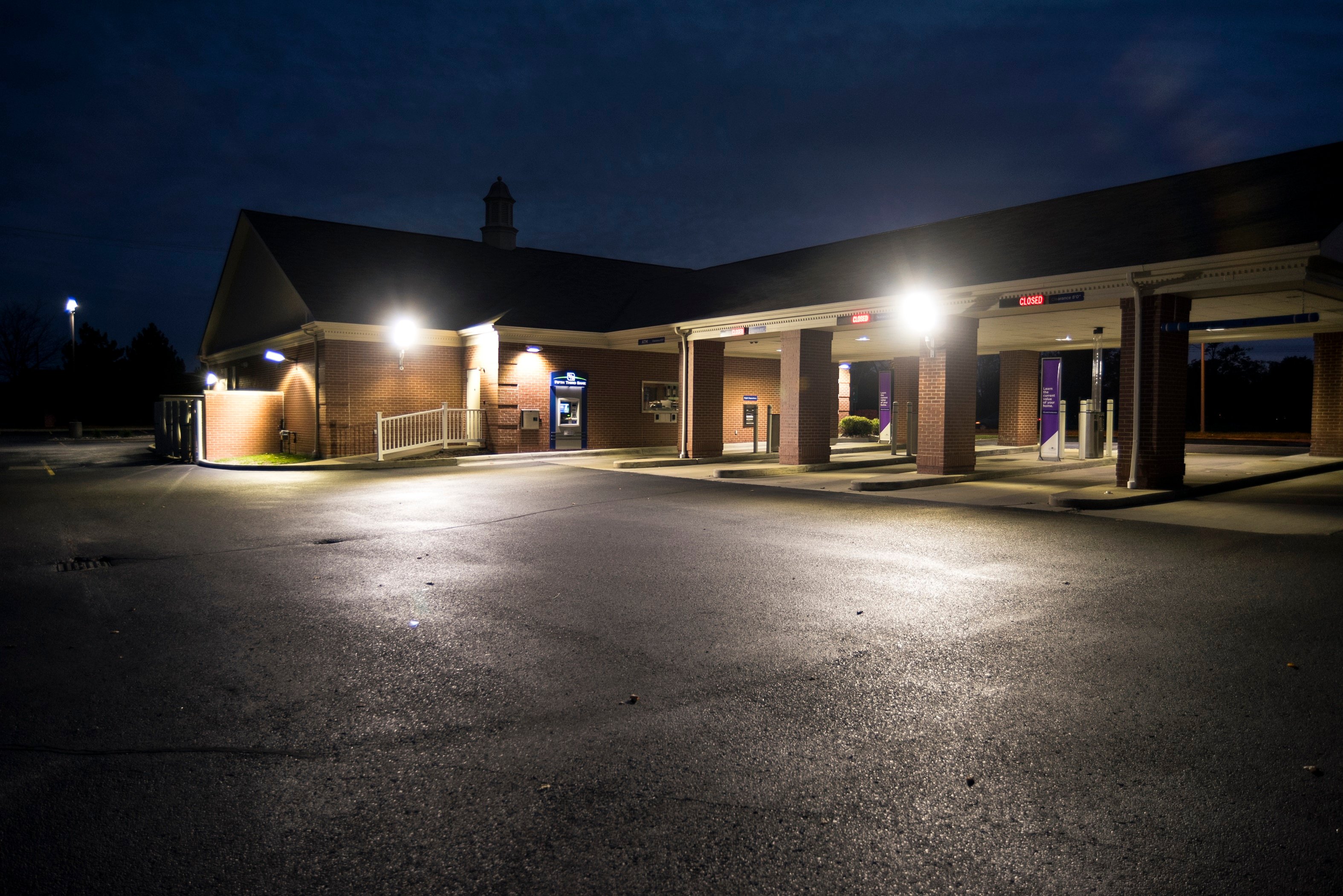 Solution
Electro-Matic Visual helped Fifth Third through the process of learning what it would take to upgrade their lighting. It began with their on-site audits of their current installed base to create a relamp strategy and sequence starting with the highest ROI opportunities first. Then, they supplied Fifth Third with a retrofit initiative encompassing design, supply, install, audit and report phases, and rebate opportunities to help with the decision to upgrade.
Benefits of Solution
The branch manager and employees have nothing but rave reviews of the LED Lighting: "The LED lighting is definitely brighter. There is a large difference in projected light that illuminates the parking lot better, crisper, all of our employees are positive about it."
Upgrading to LED Lighting proved to be a multi-million dollar net profit improvement for Fifth Third Bank.
To read more about this project, check out the Fifth Third Bank on our new website!