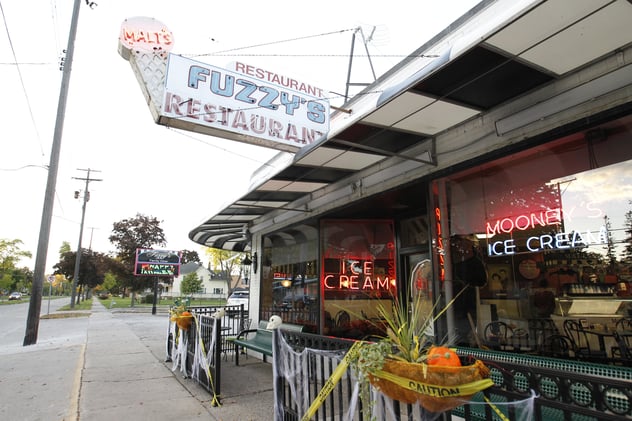 Fuzzy's Restaurant in Saginaw, MI lost their previous LED sign board because of a mechanical error. Fuzzy's Experienced a decrease of 25% in business without an operating LED sign. With an unsettling feeling of not having their LED sign operating they decided to partner with Electro-Matic Visual to replace their old LED sign.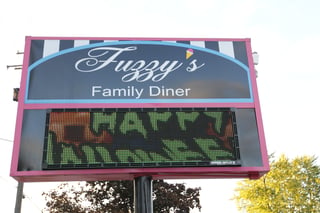 Electro-Matic Visual implemented an LED sign to increase their traffic flow and to eliminate the headache of changing the message manually. With their new LED Sign they will be able to display full color messages to ongoing traffic with multiple messages and allow them to be even more creative with their specials and seasonal treats.
Their LED display has been paying major dividends for Fuzzy's. "We have seen an increase of business of 25% since the sign has been installed and we are talking about a business that has been around in the same location for 20 years." – Ellaine Tambouids, Fuzzy's Family Diner, Owner
Fuzzy's can now continue their business operations as they were with their new LED display. This goes to show that even an established restaurant with a great reputation can loose sales because of poor signage. Electro-Matic Visual was privileged to partner with Fuzzy's to accommodate their business goals.