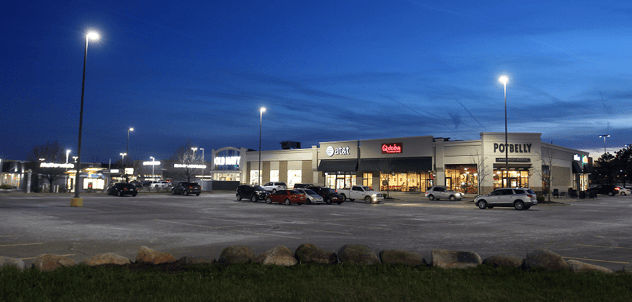 The massive 353,951 square foot shopping center is loaded with name brand restaurants and retail outlets for shopaholics to enjoy themselves at. Located on Orchard Lake Road, in Farmington Hills, MI, this shopping center is on prime real estate. With everyone's eyes being on Hunters Square Shopping Center, they were in need of lighting to attract and promote a safe, clean, and friendly shopping environment.
Electro-Matic Visual was the right fit for the large shopping center as they provided a combined 130 LED parking lot lights and LED wall pack lights. The LED lighting gives the shopping center the clean, safe, and attractive look and feel they needed. LED lighting makes the perfect fit for all parking lots and shopping centers because of their ability to enhance visibility while drawing less energy.
Case studies
for similar parking lot applications have been proven to benefit companies willing to make the switch to LED lighting.