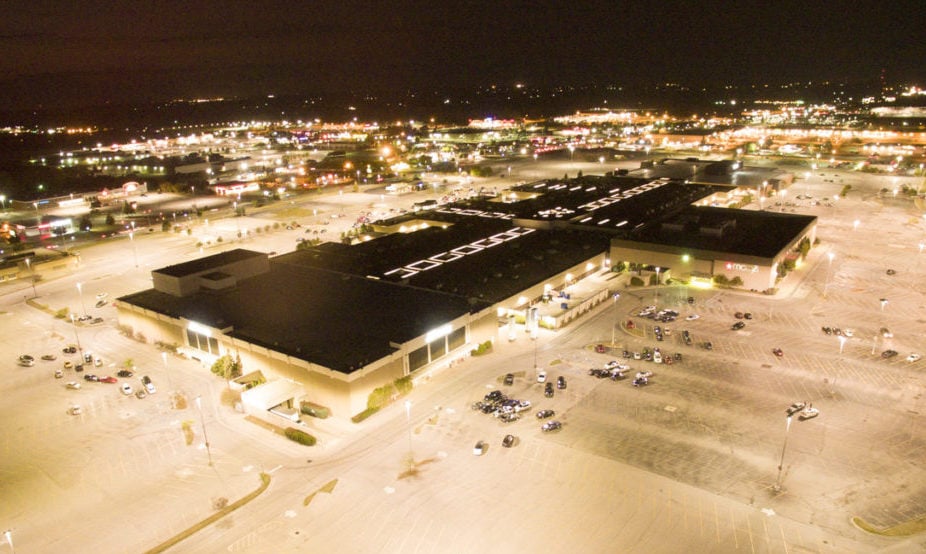 While LED technology is rapidly taking over the light industry, traditional lighting is still the most common lighting source in commercial and rental properties. Electro-Matic Visual's LED lighting has been a major asset for many property management businesses regarding maintenance, energy expenses, and performance. With LED technology, property management businesses have the opportunity to promote a bright, safe, and clean environment. Enhancing the overall appearance of your business will pique the interests of customers while also promising them a good experience making LED lighting one of the best upgrades for rental property.
The Best Upgrades for Rental Property
Updating lighting is crucial to maintaining a modern building in appearance and performance. As the price for LEDs continue to decrease, more property owners and managers are switching over. When compared to other illumination methods such as HIDs, fluorescent, and incandescent lighting, LEDs are definitely the smartest and more power saving solution.
Lighting is one of the most overlooked components of what makes or breaks a space. Indoor LED lighting is often underestimated in its ability to highlight certain features and convey a certain mood. Outdoor LED lighting is useful in commercial real estate areas, where parking lot lighting needs to be considered. Higher quality lighting at night helps both tenants and customers feel more secure and increases the chances for them to visit an establishment or business.
Energy Usage Reduction and Efficiency
A reason LED lighting is one of the best upgrades for rental property is its energy efficiency. Lighting is the largest user of electricity in commercial properties. LEDs generally consume very low amounts of power. The standard rule of thumb for LEDs in comparison to traditional lighting is that energy is reduced by 70 to 80 percent while increasing brightness by one-third. Most of the energy LEDs is turned into light rather than heat. The result is substantial energy cost savings, especially for spaces with lights that are on for extended periods of time such as parking garages and parking lots. Replacing traditional lighting systems with energy-efficient LED lights can reduce lighting energy costs by 30-60 percent. Money and energy are saved in maintenance and replacement costs due to the long LED life expectancy.
It should be noted when switching to LED lighting, many property owners and managers take advantage of energy efficiency programs, tax rebates, and incentive plans, compensating for the cost of the initial investment, which is practically free money.
Maintenance Costs
Quality LEDs have an expected lifespan of up to 100 to 150,000 hours, whereas traditional lighting has a lifespan of 10 to 20,000 hours. With a longer operational life, LEDs can reduce labor costs associated with replacing bulbs in commercial buildings, achieving a lower-maintenance lighting system.
LEDs are made with very sturdy materials and components that can stand up to harsh weather, shocks, vibrations, and abrasion. For property managers, LED lighting cuts operating costs, ultimately increasing property value.
Improved Safety
As one of the best upgrades for rental property, LEDs emit almost no forward heat while traditional bulbs like incandescents convert more than 90% of the total energy used to power them directly into heat. That means only 10% of the energy powering incandescent lights is actually used for light, making them extremely inefficient. Since LEDs consume less power, they can operate effectively on low-voltage electrical systems. These are generally much safer in the event that something goes wrong.
LEDs do not have the environmental issues common to traditional lighting solutions like fluorescent or mercury vapor lights. The latter contains mercury inside the bulb and requires special handling for proper disposal. LEDs do not contain mercury and can be simply disposed of since it is a diode.
Proper lighting with LED also improves the safety of customers and tenants. More information on how to create safer environments on properties can be found here (insert link to "Create Safer Environments with LED Lighting").
LEDs in Action: Namdar Realty Group
A privately held, commercial real estate investment firm, Namdar Realty Group owns and manages over 35 million square feet of commercial real estate throughout the United States. Founded in 1999, Namdar started with a small retail storefront in Long Island, New York. Since then, it has thrived to become one of the fastest-growing private real estate investment firms in the country and continuing to expand. Namdar averaged over 20 properties annually over the last 4 years, consisting mostly of large retail malls, shopping centers, office, and medical buildings.
With the expensive operation costs from running a shopping center, Namdar Realty Group sought to convert its interior and exterior lighting to LED with Electro-Matic Visual to reduce operating costs, maintenance costs, and improve safety.
Electro-Matic and Namdar Realty Group collaborated to convert their old metal halide, florescent, and compact florescent lighting to LED without interfering with day-to-day operations for over 13 properties nationwide. Some properties Electro-Matic Visual has assisted include Beaver Valley Mall in Monaca, Pennsylvania, Citadel Mall in Colorado Springs, and Fashion Square Mall in Saginaw, Michigan. Both employees and guests are now enjoying the new LED lighting.
"We are very pleased with the results of the new lighting. Not only has it drastically improved our properties, but it has also saved us a lot in energy costs. It has been a pleasure working with Electro-Matic to get us these great results and are looking forward to continue working together."
– Jonathan Abda, Senior Financial Analyst Namdar Realty Group.