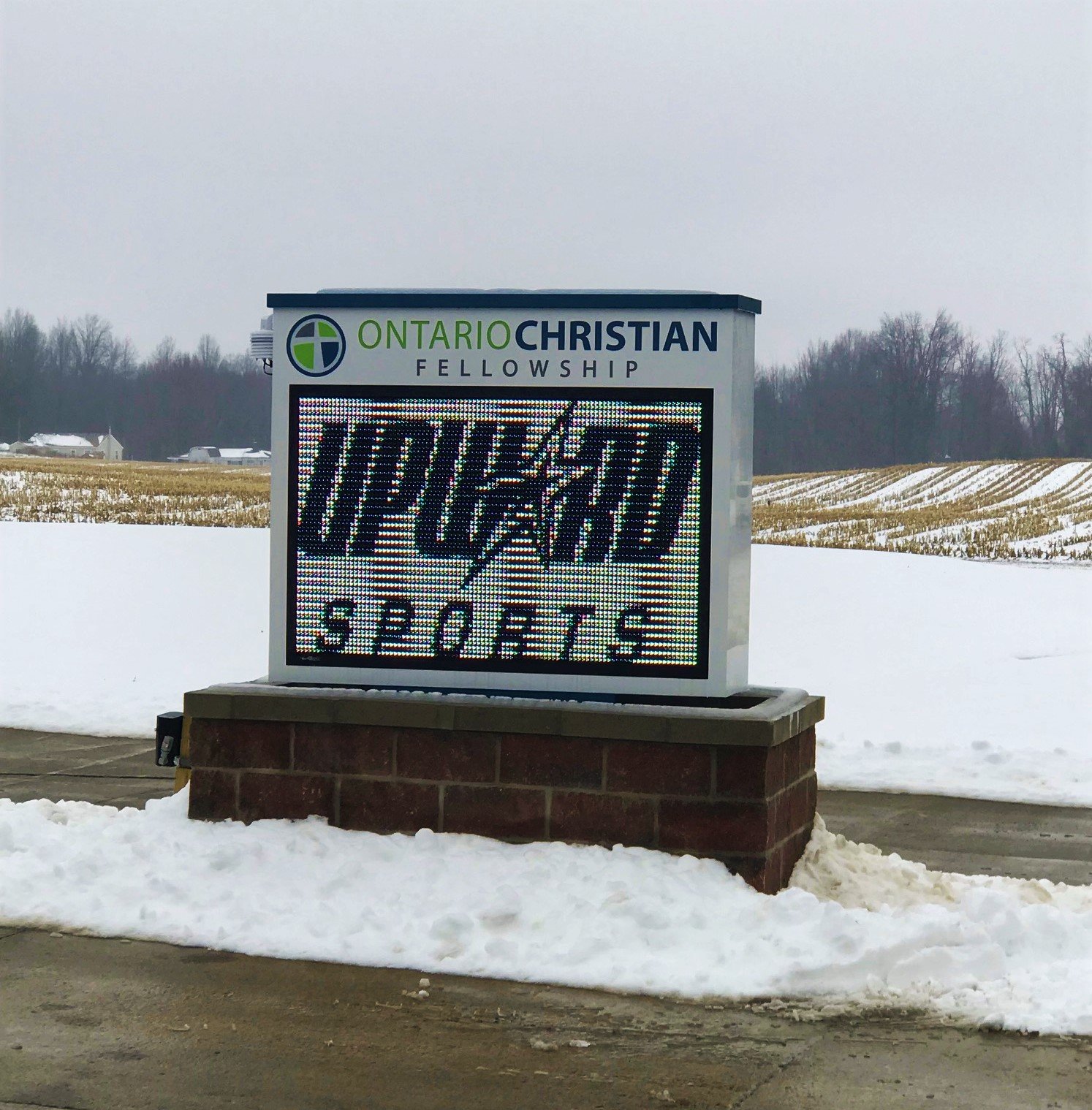 Ontario Christian Fellowship is a church located in Mansfield, Ohio. Their vision is to see the gospel transform our lives, homes, community, and world. They believe that spreading the word of Jesus affects the way we treat each other, the way business is done, and the way we live our daily lives.
In contribution to spreading the word of Jesus, Ontario Christian Fellowship is the host to numerous organizations, ministries, and events. With so much going on at the church, it can be difficult for community members to know what is going on and what time it is occurring. OCF was having challenges effectively distributing information to the community and organizations that are involved with the church.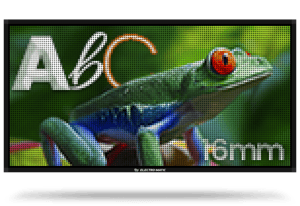 To fulfill the objectives of Ontario Christian Fellowship Church, an Electro-Matic 16mm Fusion series display was sold and installed by Spyder Signs in Mansfield, Ohio. This allowed the church to communicate information about current events as well as information about things happening in the future. Since installation, events at the church were more organized, attendance was higher, and information was communicated more clearly.
Church LED Signs play a vital role to communicate times of services, schedule of events, and other relevant community happenings. LED signs at churches not only communicate a message to people driving by, but they're often the first impression for many visitors. There are many things to consider when upgrading to an LED sign for your church. Fortunately, our blog is filled with tips and advice to help you along the way.