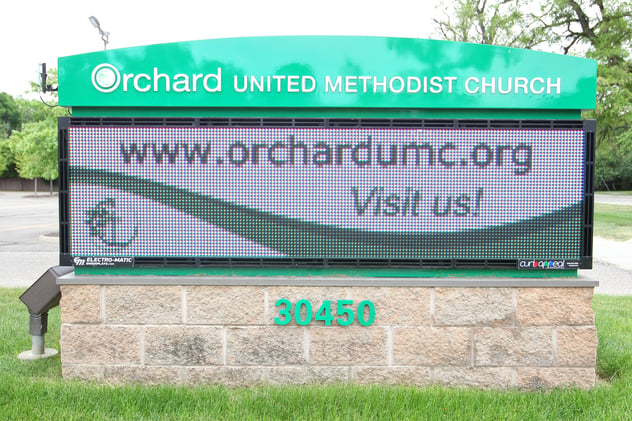 Staying busy is a good thing; it usually means your business is doing well. However, finding time to accomplish small tasks throughout the day becomes difficult, to say the least. There are many ways to save time with digital signage, allowing you to accomplish small tasks during the day faster, and as a result, increase your productivity.
1. No More Changing Letters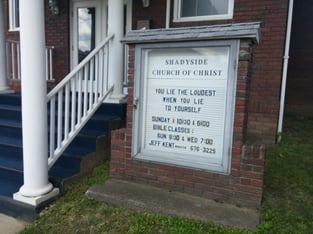 How many times have you changed the message on a changeable letter sign in bone chilling temperatures? How many letters broke off? Bruise your elbow falling on the ice? Electronic message centers allow you to safely change your message from the comfort of your warm office. This is one way to save time with digital signage that will give you more time and eliminate an unpleasant task from your schedule.
2. Remote Changes
LED signs provide you with the ability to remotely change your messages. If an idea suddenly hits you, you don't have to trek outside to change letters. Digital signs allow you to program and reprogram the messages at any time from your computer or another device. You can even designate a time of the day for changing your messages, and mark the item off your list in a matter of minutes.
3. Change at Any Time
Generally, potential patrons that drive or walk by will ignore your message if it's old and irrelevant. Besides saving time with digital signage, you can also change your messages whenever you feel the need. Messages can be changed frequently so you can always be sure that your content resonates with your customer.
4. Pre-set Your Messages
In addition to making changes on the go, you also have the ability to preset your messages days, weeks, and months in advance. When you can preset and plan your messages, you don't have to worry about forgetting an important event, or leaving out an important shout-out. Every special event, birthday, sale, new release, and other big happening can get the attention it deserves.
Getting the word out is not easy, and taking time out of your day to do it can be tough. Take advantage of the many ways to save time with LED signage and make advertising faster and easier.