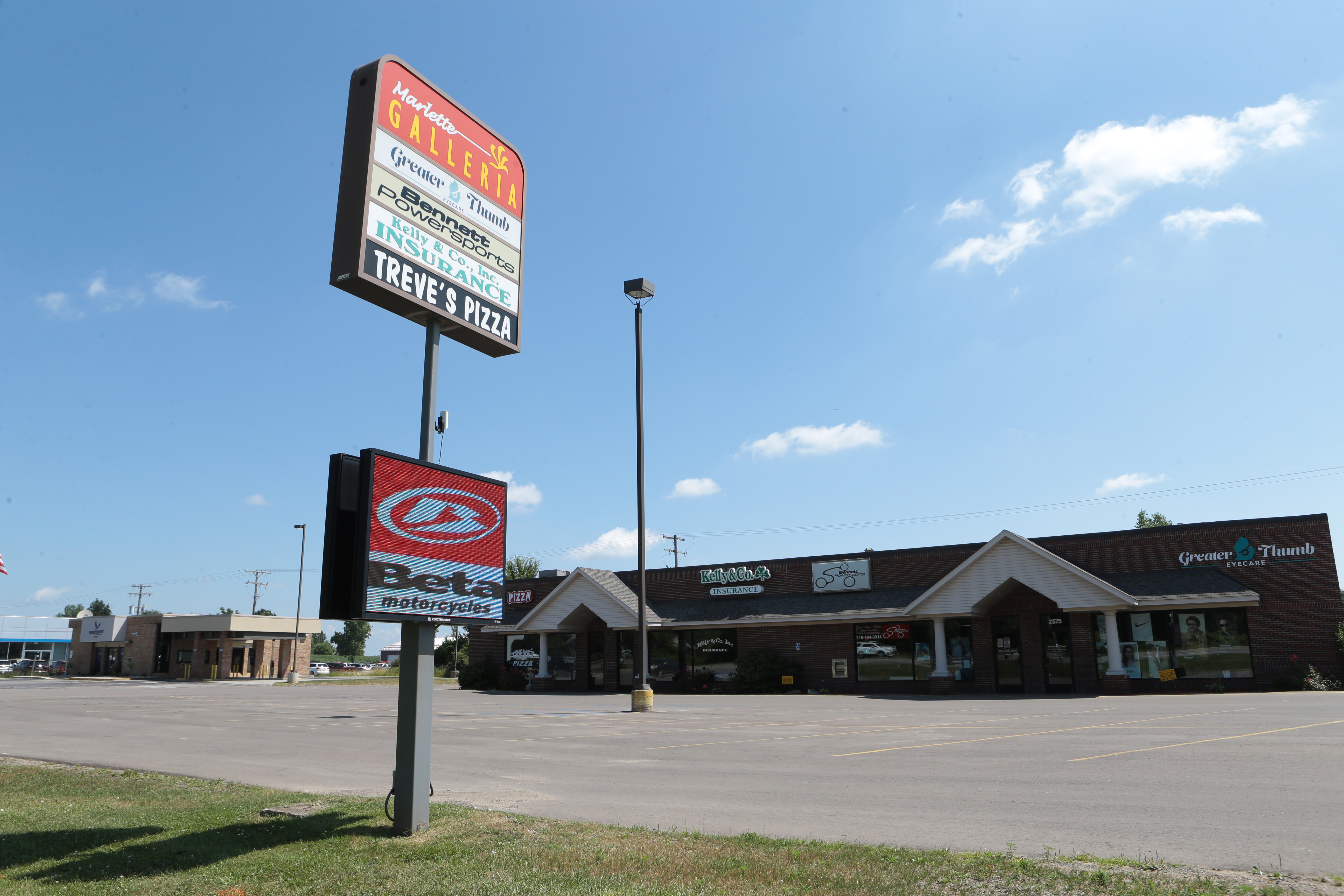 The advancement in LED technology has busted open countless creative doors for the competitive retail industry. LED signs are one of the most powerful and modern ways you can communicate who you are as a business.
At Electro-Matic Visual Solutions, we realize how important it is to stand out in a crowd. Our LED retail signs are designed to increase your visibility and brand exposure by turning drive-by traffic into customers. The creative freedom and ability to customize content and tailor messages throughout the day presents an opportunity to reach different and specific audiences by allowing you to promote in-store specials, upcoming events, new employees, company partners, and much more.
With our LED displays, you can update, change, and announce specials, promotions, and new products all within seconds. Companies that invest in an indoor or outdoor retail sign see their business increase by 15 to 150%. Personalizing your digital display can create an experience people are more likely to return to.
Basic Content for LEDs
Here are the types of content you can program onto your LED display:
Text message
Text message with a background image or picture
Image (by itself)
Graphic
Videos and live feed
RSS feed (stock/weather/sports ticker)
Time and temperature readings
Media player
Restaurants and Food Franchises
Customers have a variety of options for fast food, and many customers make impulse decisions for food purchases while on the road and when noticing specials on the restaurant's signage.
Both full service and quick service restaurants still use traditional manual letter boards to promote offers and announcements. The main issue with manual reader boards is the unnecessary labor for owners (and employees) to physically change out the letters to form a new message. Additionally, manual letter boards are bland so less people are likely to remember the message you put out, if they even notice it at all. Here at Electro-Matic Visual, we've helped many franchises make the switch to digital. Restaurant digital signage can display the best of their food as well as entertain customers as they wait for their food, boosting overall satisfaction. It is crucial to provide a visually appealing experience that will entice customers to come back for more visits.
Restaurant businesses have to stay modern by offering fresh, new items on their menu. The easiest way to broadcast new menu items is by using digital signage to reach out to consumers driving by their locations. Displaying new and daily specials will always have customers coming back for more.
To recruit employees, it can be beneficial to post that help is wanted at restaurant locations and any job openings as well as the benefits that come with the position.
Other Small Businesses
Whether you create revenue by selling a product or providing a service to consumers, you can engage people by showcasing those offerings on your LED signage. This type of advertisement will highlight your product/service while reinforcing the reputation you already have for said items and draw in more attention. Place your business's best, most popular, or most valuable products and services upfront by featuring them on a prominent digital sign. The benefit of featuring products and services through digital signage is that you can easily update your information as products or promotions take new priority.
You could also use your digital display to show a product in action. This is a great tactic for products that offer visual results, are difficult to describe, or are new to the market.
If there is a sale at your business, you could provide onlookers images of the discounted items and include the special price for each item. Also provide information of discounted services as well.
LED signage provides the perfect opportunity to announce new offerings. If you wish to communicate incentives and bonuses such as loyalty programs, display those on your sign as well. Establishing a constant relationship with your customers will guarantee foot traffic and revenue. People trust and value customer reviews. Let visitors see what other happy customers are saying about you by sharing quotes on your display.