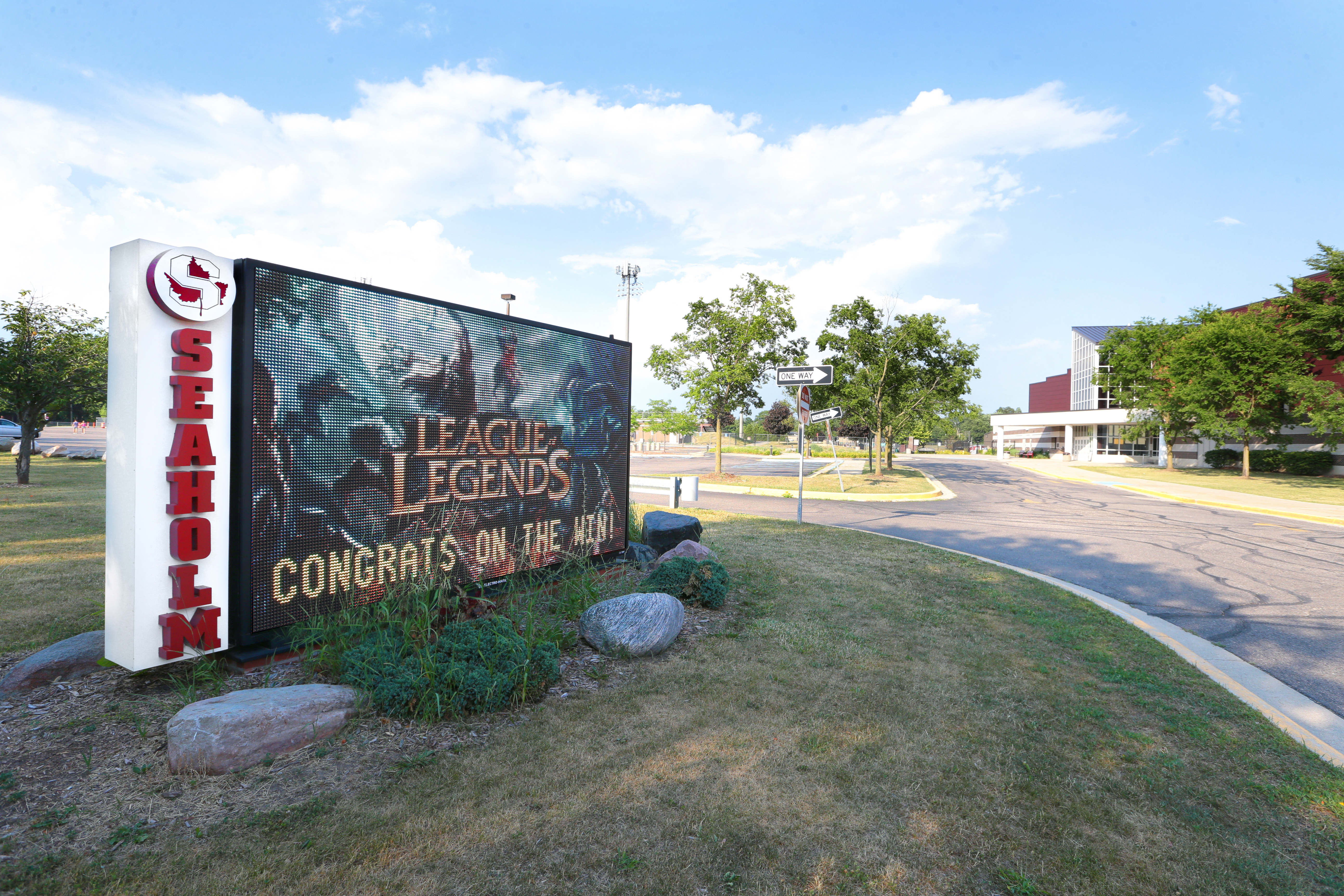 Seaholm High School was spending hundreds of dollars on banners as well as had a manual letter board that was ineffective since messages were being changed manually whenever something was going on. They were trying to find an effective solution to where it was easy for them to get their message across and go about their day without a hitch.
Download the School Administrator's Guide to Digital Signage, Classroom Technology, and LED Lighting
Before LED Signage
The signage they were using was very costly and ineffective. People were still not getting the information they needed for upcoming events or fundraisers or even important school activities.
They rely on mass emails to get the information across, but it would be nice to make it public for the community to see. The goal was to save money on different signage while getting the message across to the community about different events or important announcements the school was having.
Electro-Matic LED Solutions
Electro-Matic came up with a beautiful solution 6.5' tall x 11' long double sided 16mm display with Cellular Connection. Whoever is in charge of programming the sign will have remote access to be able to change the message at a moment's notice if their laptop is within wifi. It is so much easier for Seaholm to get their message across and the sign looks absolutely amazing.
One of the reasons it benefits to have an EM Display, is that we are located here in Metro Detroit, and we can get to the sign as quickly as possible to maintenance or repairs if needed. Additionally, our light weight and sleek design of our Fusion, not only is installation faster, but there is no extra work or install involved when it comes to communication. We understand that time is money and we made it a lot easier to install our displays. Another benefit is our warranties and the 24/7 Tech Support we offer to our customers!
List products and services EM used:
Fusion 16mm Display
Visions Software
Cellular Modem
Download the School Administrator's Guide to Digital Signage, Classroom Technology, and LED Lighting