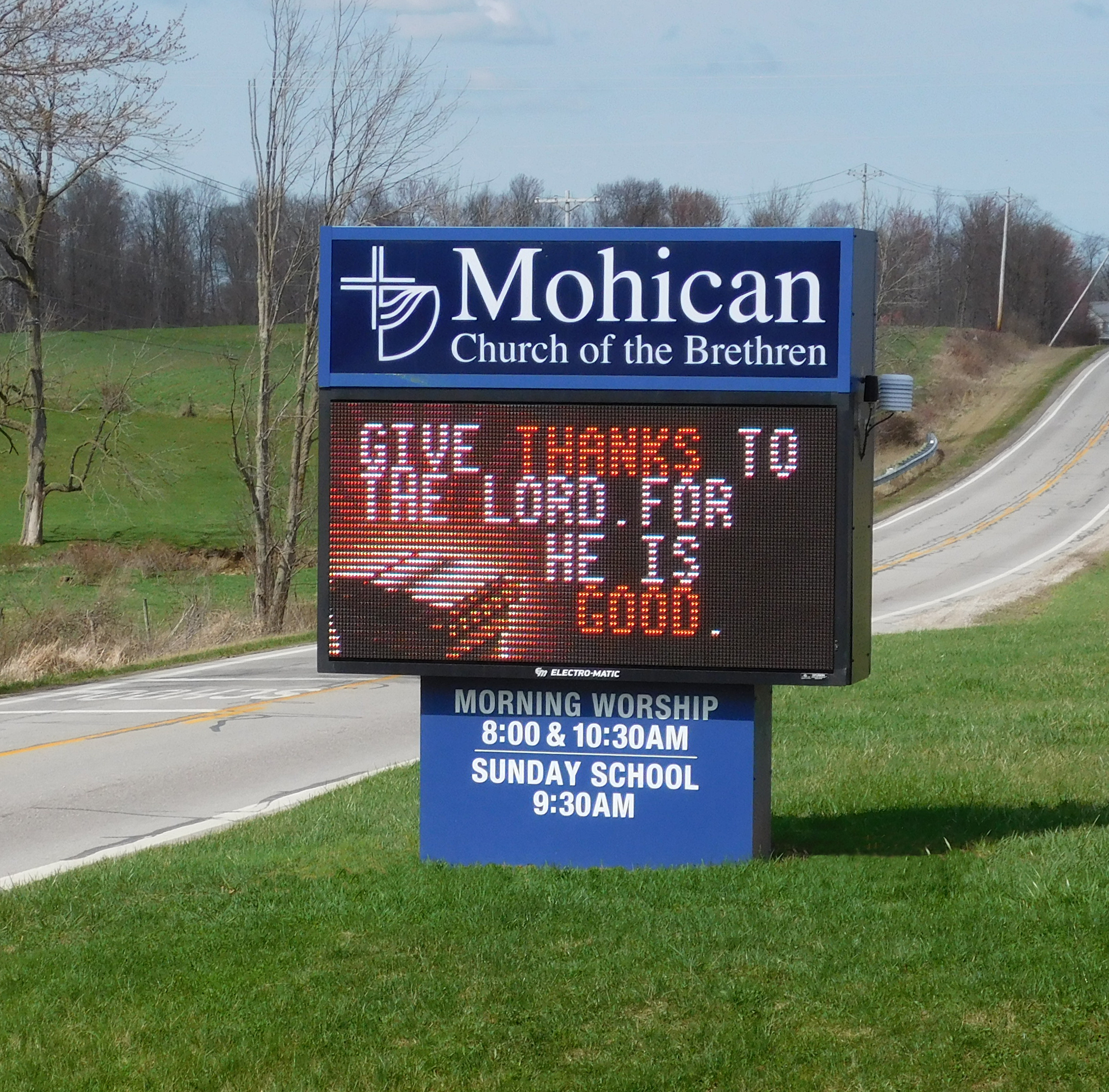 West Salem, Ohio's Mohican Church of the Brethren is passionate about spreading the gospel, reflecting the love of Christ and positive growth. They are a community that encourages all to visit and experience the difference Christ has made in their lives.
Unfortunately, Mohican Church sits a few hundred feet off the road, making it difficult for people to find. Additionally, they are located next to another church and cemetery, which has caused confusion as to which entrance is for each organization. They made the decision to update their signage as a solution that would make them more visible and established, while also communicating information to the community more effectively.
Electro-Matic Visual provided a demo for Mohican Church facilities committee to compare the 16mm and 11mm displays. A month later, EM provided Mohican with another demo for the congregation to see. Mohican decided that the Electro-Matic 11mm Fusion Display was a perfect fit for their church. The crisp and clear 11mm display allowed Mohican to promote information and graphics for service times, ministries, and upcoming events.
Products and Services Used
Electro-Matic Fusion 11mm – sold and installed by Aker's Signs (Canton, OH)