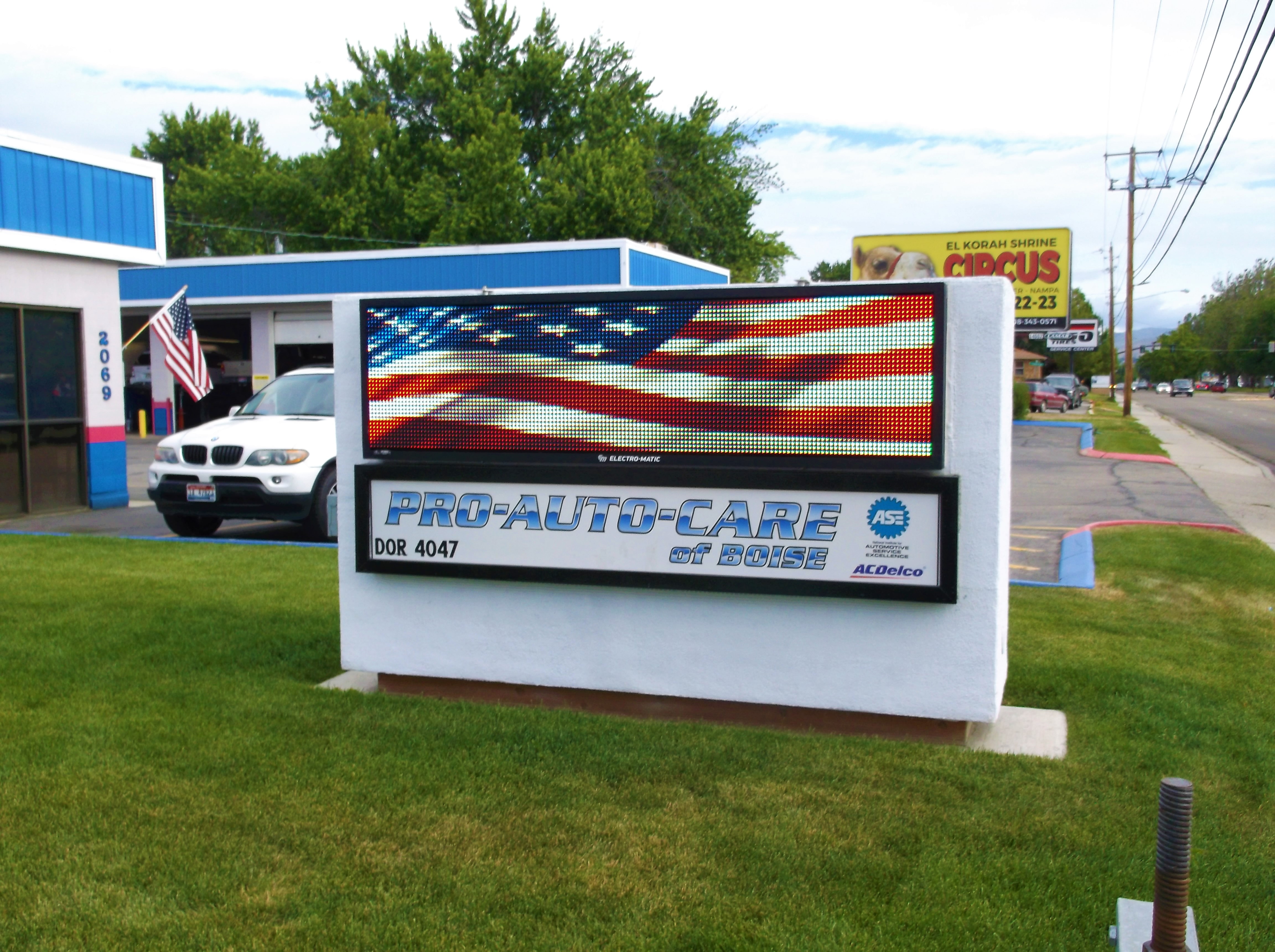 Pro Care Auto is an Automotive Services small business. The owner, Greg Jarossy, contacted Electro-Matic in January of 2018. They were moving to a new property and had an old, mono electronic message center that had failed. He wanted to replace and upgrade to full color, then take his sign along with him and make the upgrade once the property closed.
Technical Situation/Analysis
Electro-Matic was able to find the sign on Google Maps to get a feel for the structure and overall design of the sign. We were able to easily recommend 2' x 8' m/s both at 11 mm & 16 mm for Greg's review. We also recommended he trade places with the EMC going to the ID cabinet space, and the ID to the EMC space. This would provide him with a bigger EMC allowing him more space for his variable messages and graphic options.
We were able to position ourselves as an asset for Greg as he reviewed both EMV and our Fusion product against some other options. He relayed that we were at the head of the pack. The project took just over a year from the first contact to close, which is a very consistent time period for a retail opportunity.
"We love it. Easy to program as well. Plus...your customer service is top-notch!"
– Greg Jarossy, Owner of Pro Auto Care